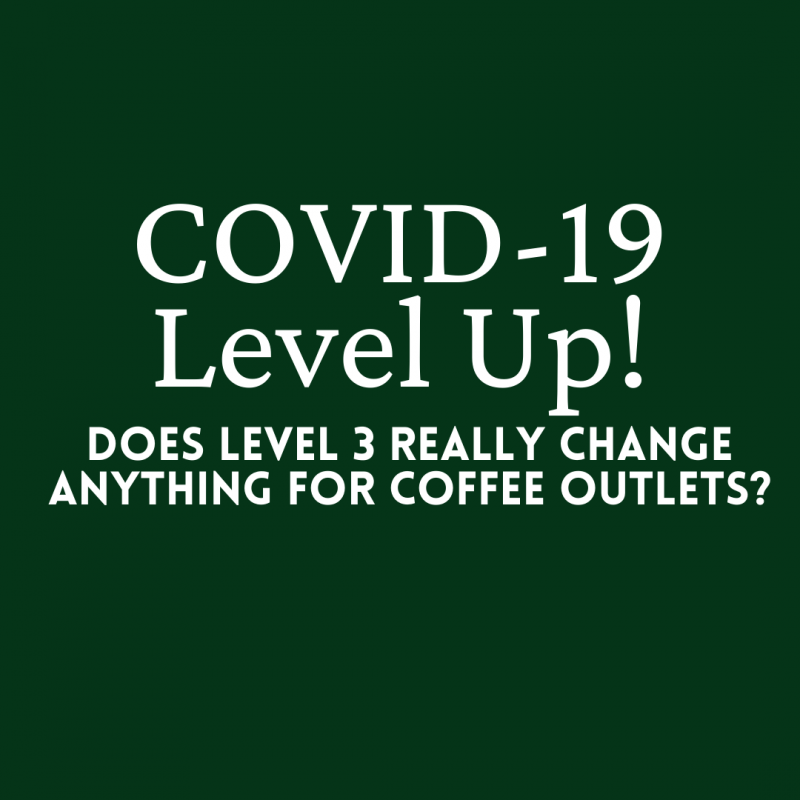 The country rejoices as we gain another level towards opening back up, but does this have any bearing on how coffee businesses can operate?
Those who were on the fence about the legality of serving takeaway coffees can jump off the wall as collections will be allowed for restaurants and cafes who choose to be open, which will certainly mean that more places will feel comfortable to start selling again.
As this happens, the focus for law enforcement will surely be on crowd control. It's hard not to linger when you start to see your fellow regulars at the local coffee spot. The responsibility of this will fall to the cafe owners and baristas, so patrons, please try to be respectful in this time. Obviously we all want to hang out, starved for in person interaction, but in order to keep moving forward and keep everyone safe, we need to try keep to the rules in place .
Some places will still remain closed for now, this is up to each individual business owner, the concerns from Level 4 are still relevant. The capital needed, especially for restaurants, to start up again is quite substantial and without sitdown trade it might be difficult to recoup all the costs that go into running the business especially where fresh produce is involved, so business owners need to weigh up all the options. With the high tariffs on delivery services (see other interesting options here and here) any margins are all but wiped out.