Kenyan café owner, Pete Owiti, is a passionate coffee entrepreneur who took a bold step in 2005, starting his own business. Pete's Café has grown in leaps and bounds, from a small concession in Nairobi's iHub, a co-working space for tech entrepreneurs, to three stores and a fourth in the works. I chatted to Pete about his entrepreneurial journey and he shared some advice on what it takes to succeed…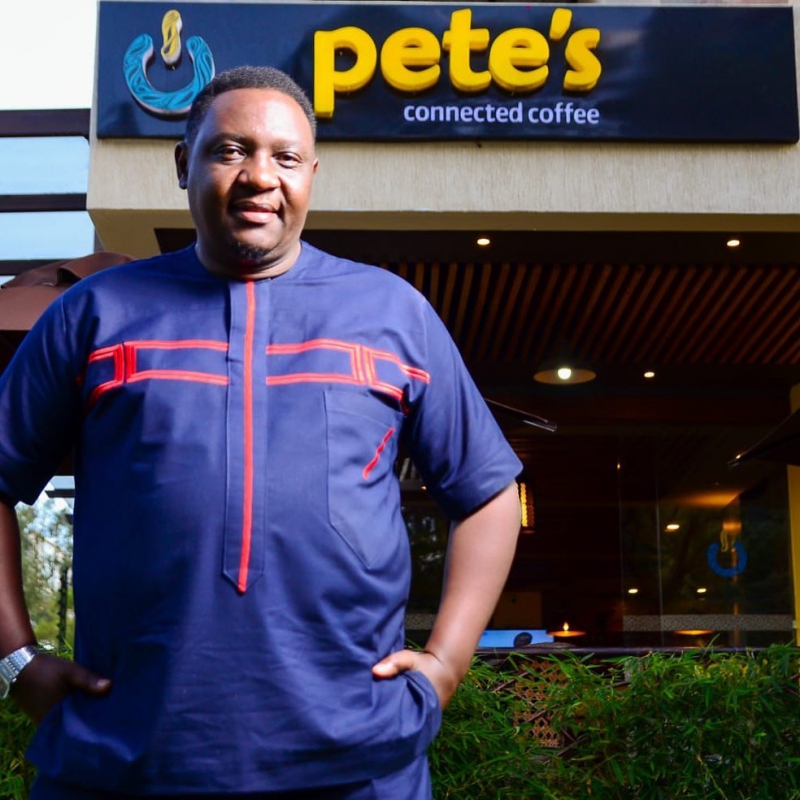 How did you get into the coffee industry?
"The journey started way back in the year 2000, as a barista with Nairobi's biggest coffee chain called Java House, with their first store in Adams Arcade. They now have over 60 stores across Kenya and East Africa!"
What made you decide to open your own business?
"I developed passion for the business by my employment with the two coffee industry leaders in Kenya (Java House and Dormans Coffee). I was in charge of opening new café locations hence I gained the experience and courage to start my own café. I resigned from a good position as the Business Development Manager for Dormans Coffee, bought a 2 Group Espresso Machine and started off at one the International Schools in Kenya with a small coffee counter serving the students and teaching community."
You've been running Pete's Café for many years now – what's this journey been like for you?
"After starting off with a small coffee counter, we moved to Kisumu town and it was an election year in 2007 – the country was in chaos due to disputed results. I had just invested in a new location there and run the business for only three months before violence erupted in the whole country and that particular town was a hotspot. I lost my entire investment; I was shattered. I didn't know what to do to look for a new job to be employed again.
I came back to the city and got a new lease on life when a new innovation centre for the Tech Community was opening and they needed a café to run within their space. As they say, the rest is now history – we have been able to open three stores, with a fourth one on the line. Truly the secrets of men are in their stories!"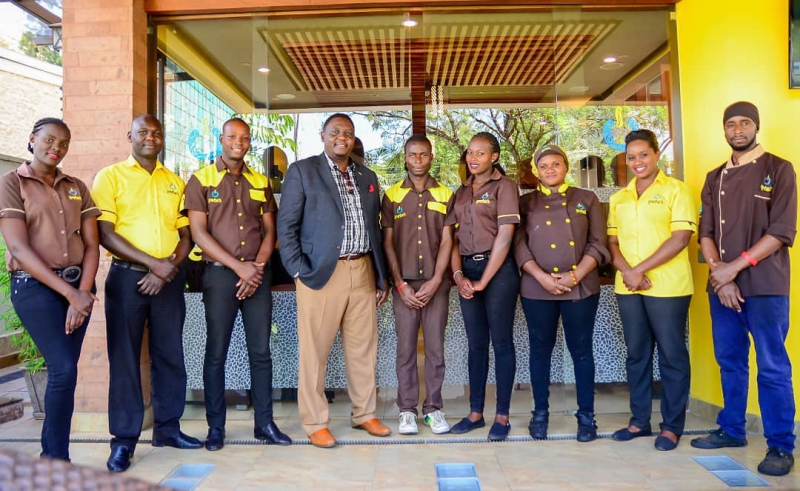 So, what do people need to know about Pete's Café?
"This is a locally-owned business and home to Nairobi's best coffee! The place is warm and very comfortable. As you walk in our café, you will smell the aroma of coffee brewing complimented by fresh pastries. Our coffees are hand roasted and delivered to our cafés in small batches to ensure freshness and quality. The coffees are sourced from local farms that we work with closely. After cupping, we roast them in Medium to Dark to ensure we have a balance of acidity and body. We prefer a Kenyan Coffee any day, but we keep rotation with other east African coffees just to offer variety to our customers."
What do you think makes Kenya's coffee unique?
"Kenyan Coffee is unique to other coffees in the world due to its special cup qualities – it's very aromatic, with a lively, bright acidity and smooth floral undertones."
How has the coffee scene changed in Nairobi over the last few years?
"The introduction of coffee shops has changed the city of Nairobi over the past 20 years. Now we can enjoy specialty coffees in the cafés as this was not the case before. We have new coffee shops opening every other day and Kenyans are now spoilt for choice. The quality of coffees in cafés and hotels has gone up."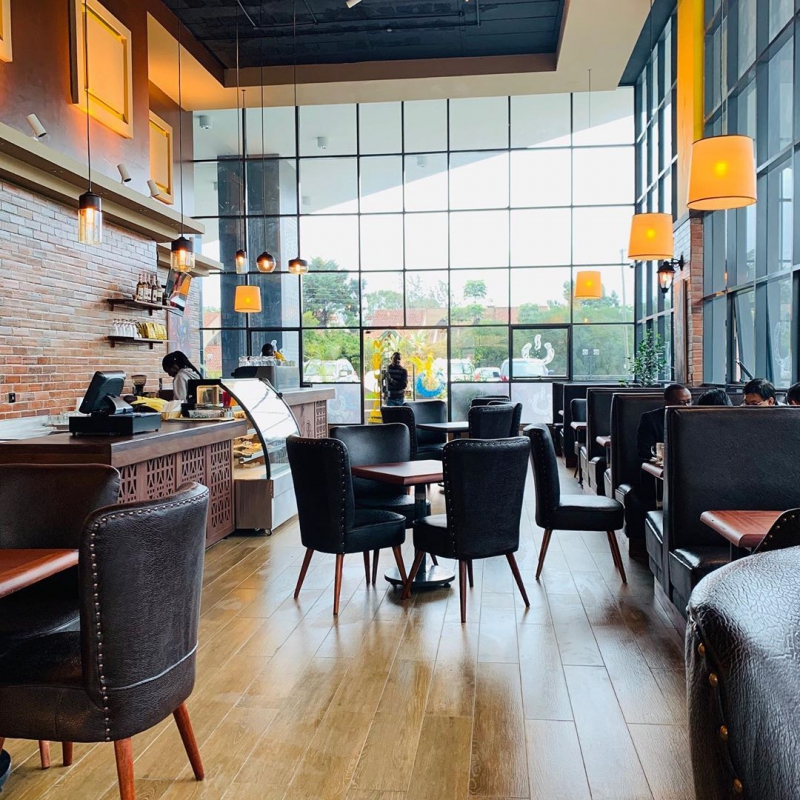 What does your average day look like?
"I am not a very early riser – I wake up like 6am in the morning, pray and read my morning devotion before I set out for the day. My duty is to ensure that I visit the three locations that we currently have at least each day. Some days I work till the end of the closing shift just to ensure I have a handle on what happens daily."
What do you like best about your line of work?
"I enjoy that I get to meet people from all walks of life at the café, and also provide a space for people to connect and reconnect."
From being a start-up to running a successful business, what do you think it takes to succeed?
"Success is a product of diligence and hard work – it doesn't come easy. Put your heart into it and follow it through…
Dream Big or Think Positively!
Hire a great team and be a support to your team – they will do you proud
Love what you do
Patience is a virtue… As they say, Rome was not built in one day! Be patient with yourself, your staff, and the business
Have the right partnerships – they will either make you or break you."
What has been the highlight of your business journey?
"My highlight has been the ability to reach rock bottom in business with patience and determination, and still be able to bounce back again. I also enjoy hearing customers affirm to us that we are doing a great job and are proud of us."