And when we say new, we mean fresh out the box - they only opened a week ago!
Robynne and Rob Colepeper and their team have opened up in the burgeoning Umhlanga Ridge area with the lovely harvest table and coffee spot, Shoots and Leaves.
The Colepepers met at culinary school over the hot stove and long hours of training. After getting married they decided to travel for a bit using their talent as chefs. They ended up on a remote and tiny island off the Seychelles for a couple years and when it came time to 'settle down' just a little, they headed back home to SA and Shoots and Leaves was born!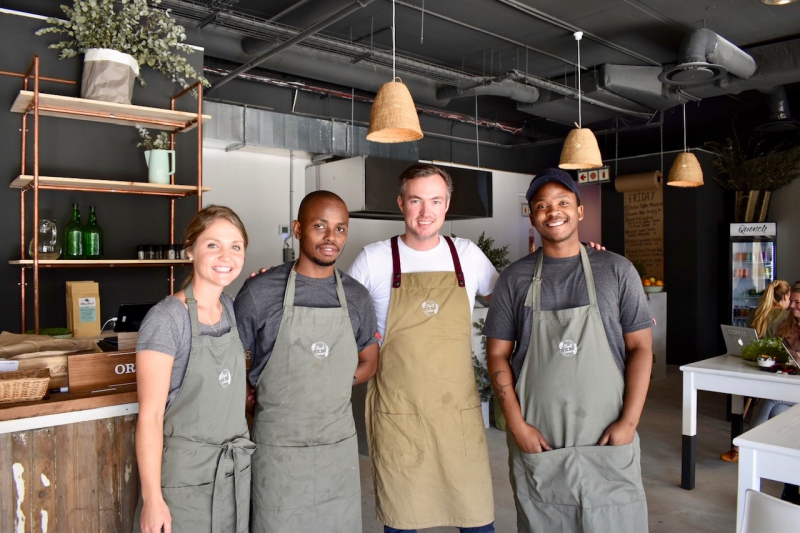 The Team! Robynne Colepeper, Sanele Bhengu, Rob Colepeper and Robert Khotso Letlola
Working on a La Marzocco Linea and supported by BlueBird Coffee Roastery Friendly Blend, Robert Khotso Letlola, the barista (different to Rob, the chef! There were a lot of Rob's on this day!) made us some wonderful coffees. The flat white was served in a beautiful pottery mug.
Their focus is on providing unique daily menus and harvest table style offerings for lunch. Everything on the menu looked scrumptious. We were there early bells so opted for the Croque Madame, which was delightful, topped with a medium fried egg, cooked to perfection and shoots and leaves grown on the premises to top it off!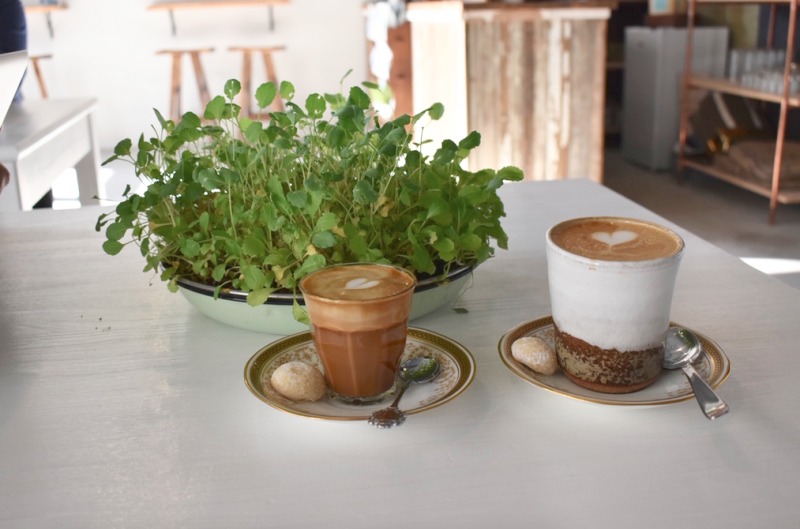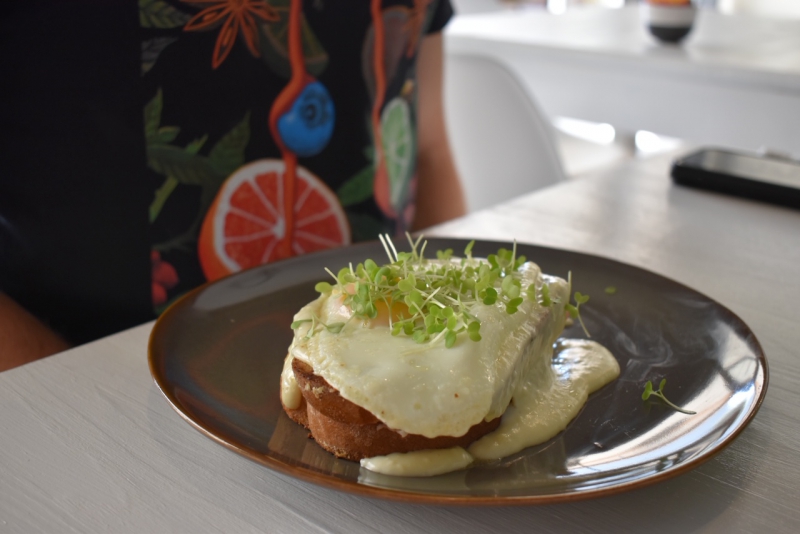 You can find them at 19 Park Lane, The Boulevard, Umhlanga Ridge, weekdays 6.30am-4.30pm (not open on weekends). Very convenient off street parking is also available.