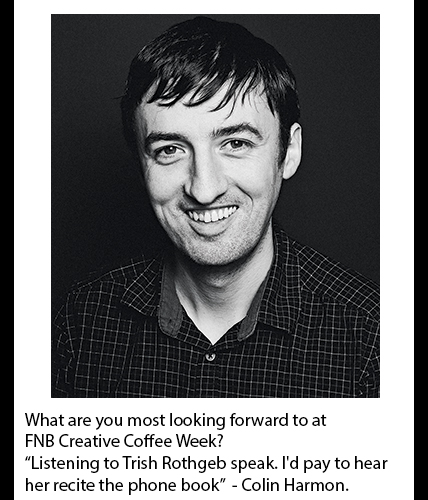 Best selling coffee author Colin Harmon will be one of the International Coffee Celebrities speaking at FNB Creative Coffee Week, in Durban at the end of June.
Colin Harmon is a four-time Irish Barista Champion and Owner of Dublin's 3fe Coffee, one of the world's most innovative and progressive specialty coffee shops. Colin will be one of four International guest speakers who will share their knowledge on all things coffee in Durban later this month. The others include Trish Rothgeb ( Wrecking Ball Coffee – San Francisco), Tesfaye Bekele Degaga (Gujji – Ethiopia) and Stefaan Esprit (BWT – Belgium).
Colin is the author of the best selling book, "What I know About Running Coffee Shops" which quickly sold out in South Africa and is excited to visit South Africa and Durban in Particular.
Colin, What are your expectations of South Africa and of Durban in particular?
I cancelled a trip to South Africa the year I started 3fe so I've been itching for an opportunity to get down since. There's a large South African contingent in Dublin and they've all told me great things about Durban. I can't wait to get down and meet the folks driving the specialty coffee scene there.
Your book "What I know about Running Coffee Shops" quickly sold out here. Have you had similar reactions to the book elsewhere in the world? What do you think makes it so relatable?
It's taken me by surprise really, it wasn't supposed to take off the way it did. We've sold over 22,000 hard copies as well as 5000+ ebooks and theres also been a Russian version published. Right now we're working on Indonesian, Japanese and hopefully Spanish too in the near future. The greatest compliment I've gotten from people is that they can relate to the content no matter where they are in the world. Thats what's great about coffee, its such a wonderful way to bring people together.
The SA coffee community is extremely excited to meet you in person! Can you share a few insights about what you'll be sharing at Creative Coffee Week in Durban?
I'm hoping to learn as much as teach when I come to Durban. The great thing about these sort of events is the discussions that come from them. Every time I visit a new country I come home with lots of ideas!
Do you have any idea of the SA coffee market or will this be a completely novel experience for you?
I really don't know what to expect, I've purposely not done much research either so I can enjoy to the full surprise. I do know that the South African coffee community have always been great fun at the international events I've attended so I'm expecting to have a great time and make lots of new friends!
What are you most looking forward to at Creative Coffee Week?
Listening to Trish Rothgeb speak. I'd pay to hear her recite the phone book.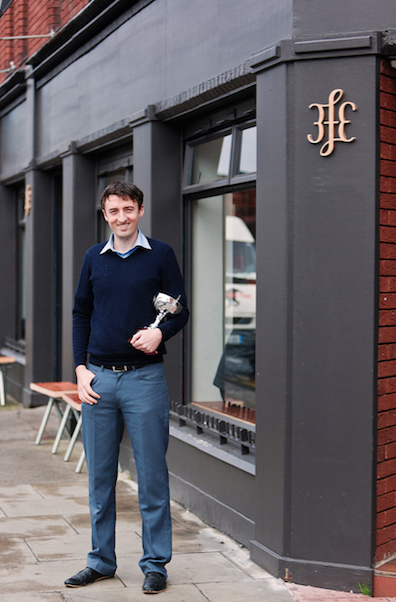 Colin Harmon (3fe Coffee – Dublin), Trish Rothgeb ( Wrecking Ball Coffee – San Francisco) Stefaan Esprit (BWT – Belgium) and Tesfaye Bekele Degaga (Gujji – Ethiopia) are amongst the International Guest Speakers at Creative Coffee Week, to be held in Durban 27-29 June. For more information and tickets visit www.creativecoffeeweek.com.