How about a little fun for your Friday?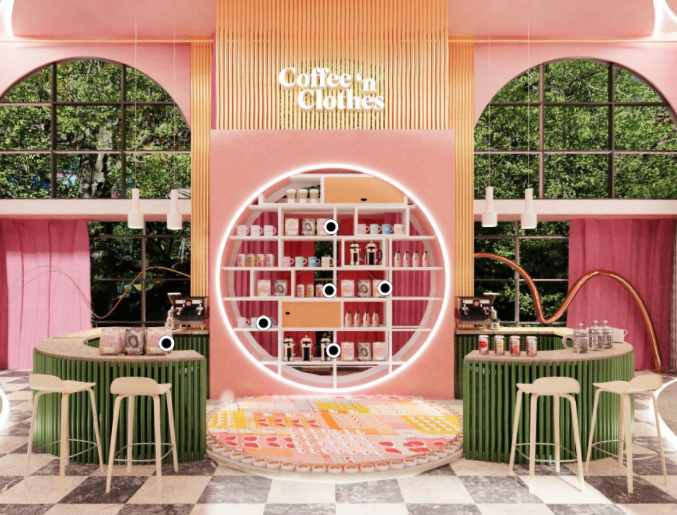 Coffee 'n Clothes launched in 2014 as an Instagram account and side-hustle, with a simple picture of founder, Ryan Glick's, coffee and clothes. The hashtag #coffeenclothes took off, and today the Instagram account has more than 307,000 followers, united by their great taste in coffee and clothes. What started as a combination of fashion and coffee has grown into a global community of content creators curating daily inspiration from fashionable coffee drinkers around the world.
From an Instagram account to a rapidly growing digital media, coffee brand and commerce company, Coffee 'n Clothes is all about making coffee sharable and stylish. Working with fashion and lifestyle brands, the company "creates unique content and authentic experiences for an audience of fashionable coffee drinkers".
Designer lattes
They've worked with some big names, like Marc Jacobs, Supreme, Nike, Vans and more, doing everything from event production, running social media campaigns, hosting in-store pop-up events, and now, designer lattes. This latest offering is proving popular at pop-up store events, with Coffee 'n Clothes serving up designer lattes featuring fashion brand logos in as the latte foam art. According to Glick, Coffee 'n Clothes' mission is to "make coffee this fashionable accessory in an innovative and creative way".
Coffee 'n Clothes recently launched its website, which has both editorial content and an online store which provides a panoramic virtual tour of the shop and its products. Some of the merchandise on offer are Upruit Sparkling cold brews, Coffee 'n Clothes' own branded beans (how amazing does Chocolate Hazelnut Pear sound), coffee mugs, Bodum's Chambord French Press, and much more.
If coffee is your favourite accessory, be sure to check out the Instagram account for all things coffee and obviously, clothes.