Get this collection of delicious coffees delivered to your door,
just in time for Christmas!


Every 3 months we, at the Coffee Magazine, curate a selection of coffees from Roasters all over SA, with an emphasis on getting you to try something new and different!
Orders close:
1st December 2016 - Click here to order
Delivery is on:
11th December 2016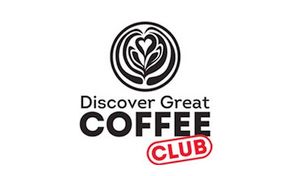 Bloem Coffee Roasting Co

"We are Bloemfontein's newest roaster and we love good coffee" Says Inge of Bloem Coffee Roasting. The Espresso Blend is a variety of Arabica beans, medium-dark roasted, well balanced with a chocolate, caramel, nutty after taste and a hint of spiciness that is sure to tickle and satisfy many palates. This is currently the best seller at BCR and Inge explains that it's "Perfect for espresso machines, mokapots, aeropress, or however you like to make your coffee!"

Death by coffee

Death by Coffee is a family microroastery on an organic veg farm in Port Elizabeth. DBC are sourcing ethically farmed, organically grown beans all from African Origin countries. The mission at Death by Coffee is to create awareness with coffee lovers with regards to where their coffee comes from and how it is grown. "We are roasting the coffee that we love, the way we like it and hope that others will as well" says Rushka of DBC. "There is lots to learn in this world and taking the journey together as a family is very exciting for us!".

Industrial Coffee Works

Industrial Coffee Works is a new player on the SA coffee scene, filled with young and ambitious folks with a massive passion for coffee. This is the African blend, consisting of Ethiopia & Rwanda beans. ICW has one flagship shop based in Centurion. Their tag line caught our attention: "For F**king Good Coffee, come down to Industrial Coffee Wrx."

The Village Roast

The Village Roast started out in May 2015. The brainchild of Pete de Bruyn of Noordhoek Farm Village and Guy Chaston. Pete and Guy setup a takeaway coffee shop and roastery right at the entrance to the Village. Guys roasts on a Has Garanti 5 kg roaster and supplies their signature 4 bean blend to the restaurants in the Village, which uses up to 10 different beans from Columbia, Guatemala, Nicaragua, Brazil, Costa Rica, El Salvador, Indonesia, Ethiopia, Tanzania and Uganda to create a rounded chocolate taste with a slightly nutty flavor.

Republic Coffee Co

Republic Coffee Co. was formed out of the instinctive desire for the finer things in life. Enjoying freshly roasted coffee from an artisan roastery, is just one of those finer things! 100% Arabica beans, hand roasted in small batches, ensuring superior quality. We love fresh coffee and we know you do too! The heartbeat of Republic Coffee Co. stems from a love for people and a passion for great, fresh coffee. It's all about the people and it's all about the coffee. This washed and sun-dried coffee is grown high up in the misty, mountainous region of Jinotega in Nicaragua, on the Sejonia Estate. It is a Medium Roast and is a seriously juicy coffee! Rich aromas of apricot and orange acidity. A medium body coffee it holds layers of roasted almond, cinnamon and toffee to gently finish it off.

Royal Roastery

Our second Roastery from Bloem, Royal Roastery serves up high quality single origin arabica coffees with an effort to enhance the specific character and flavour of each Origin. The Royal Blend's combination of Brazil and Guatemala works together perfectly to serve a well-balanced cup of mild-acidity and a coco powder finish. Enjoy the dark chocolate notes of this blend as an espresso or a filter.