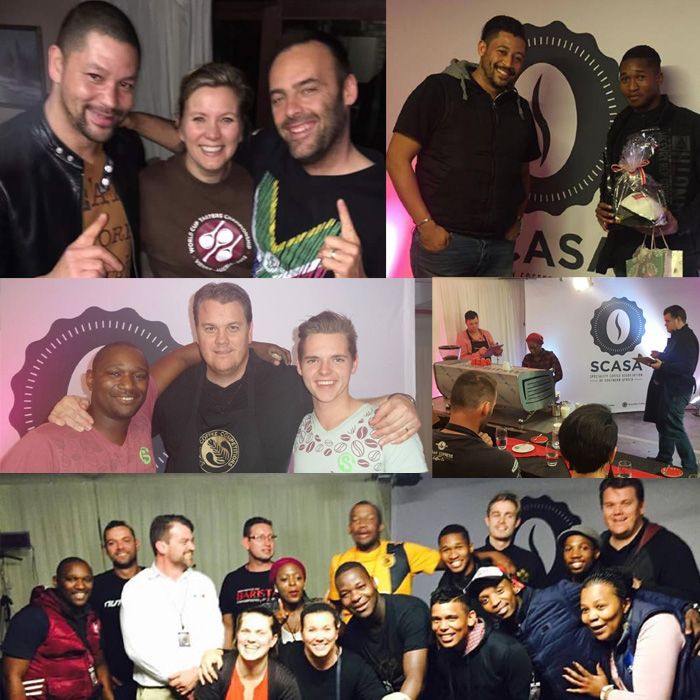 The Eastern Cape SCASA Coffee Competitions are always thoroughly enjoyable as the passion for coffee is palpable and though the competing field was small, the energy and heart during this week is always overwhelming!

In the Barista Championships, Angeline McLagan of Ciro Beverage Solutions, took a break from organising and judging this year to try her hand at competing and her experience in every level paid off to see her crowned Eastern Cape Champion! For someone who has dedicated her coffee journey to helping others achieve, we are so proud to see her gain this recognition. She is in fantastic company in the Top 6, all of whom will be traveling to Nationals to throw their name into the ring for the SA title.
They are:
6. Noluthando Mavela - Ubuntu Educational Fund
5. Sivuyile Jacobs - TriBeCa Coffee Company
4. Pique Zono - Fratelli Foods
3. Simphiwe Adams - Sumatran Coffee
2. Zeldrico Hansen - Eastern Cape Motors
1. Angeline McLagan - Ciro Beverage Solutions
Last year's
Latte Art Champion
Garneth Jaggers, was the coach of Zeus Gqaba who took home the 2016 EC title with Sivuyile Jacobs of TriBeCa hot on heels. They have both secured their place at Nationals.
2. Sivuyile Jacobs - TriBeCa Coffee Company
1. Azuzile Gqaba - Masterton's Coffee and Tea Specialists
The
Cup Taster's Champs
is very competitive in the Eastern Cape, as Donovan McLagan has held the National title for 3 years and pushes his EC colleagues to bring their best to the cupping table. This year was no exception with Simphiwe Adams retaining his Eastern cape title and a stellar Top 4 will join him at Nationals. Notably two of the Top 4 are from Sumatran Coffee, so their hours of cupping for the best are obviously paying off.
4. Donovan McLagan - Urban Espress Coffee Co
3. Matthew Allen - Sumatran Coffee
2. Shaun Aupiais - Famous Brands
1. Simphiwe Adams - Sumatran Coffee
Thank you to all the SCASA sponsors, our hosts
Homemakers Expo PE
,
Morrico Imports
for providing the spectacular Victoria Arduino Black Eagles,
Koldserve
for the wonderful Mahlkonig K30 grinders,
Franke Kitchen Systems
our gold sponsors,
Clover Milk
for milk for the competition and
Monin (Liquid Concepts)
.
Thank you to man on the ground, Chris Rootman for running things behind the scenes with the capable EC crew and providing constant updates as the competition went on!