Wayne Oberholzer merges Portland Project & Moreflavour Coffee Company
---
Wayne Oberholzer, current SA Barista Champ and owner at Portland Project has merged with Moreflavour Coffee Co. The two coffee companies have a united passion for coffee, and are excited to share combined services and expertise with their clients and the coffee world.
Wayne will be replacing David Coleman as Director of Marketing and all things coffee and Moreflavour, and continue to lead the Portland Project from the new factory and showroom in Cape Town. Both Moreflavour and Portland are excited about the move as they feel it will strengthen their offering and create great synergy.
David will be taking up a post in London, and will continue as a non-executive advisor. Both are excited about the future prospects here and abroad.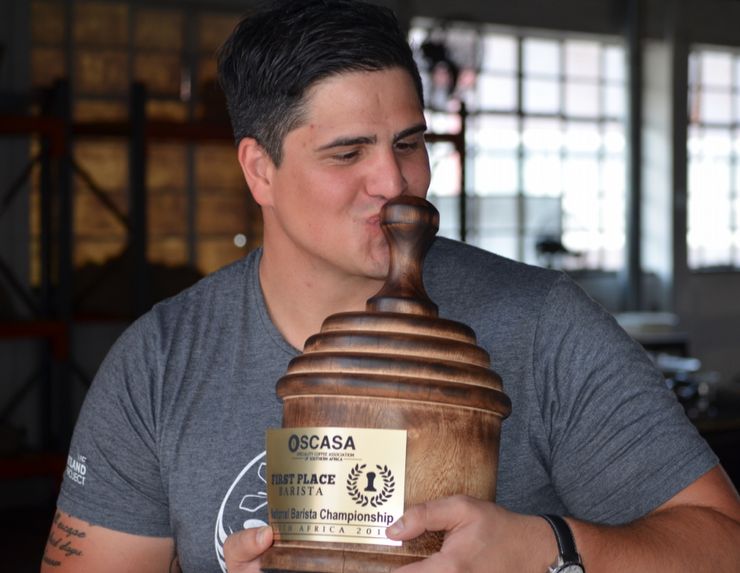 To celebrate the partnership, they will be giving away a Grindripper (an awesome hand grinder and pour over in one) worth R735 and the full range of Portland Project coffee worth R635, for those who follow
More Flavour
on Twitter and Facebook.
WIN!
More Flavour and Portland Project are joining forces and to celebrate they have put together an amazing hamper for one of our lucky readers! All you need to do is
share this story
and
follow More Flavour on Facebook or Twitter and you could win!

Win this awesome Grindripper from More Flavour and a whole bunch of
delicious coffees from Portland Project!