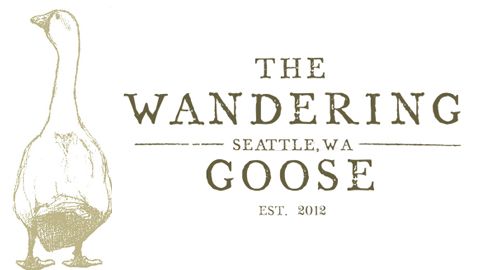 It is springtime in Seattle, but damn for a Durbanite from SA, it is cold! Apparently we are here at a time when it is not actually that chilly, but it's all relative and all I can say is, my skin has been entirely covered since I arrived.
The good news is, we are here for a coffee competition and the people we are meeting have given us amazing recommendations of where to drink and eat, of course mostly coffee related, but also with regards to local beers (that will be another whole blog post!).
The Wandering Goose
was one such recommendation.
Feeling rather pleased with myself for having got a handle on navigating the bus network, I stepped off the bus into a cherry blossom laden street and came across the delightful pink door pictured below. Music described by Craig Charity my travelling buddy as "Mel/hipster" twinkled through the stereo and a smile from the barista made me feel all warm and fuzzy.
Their Bosco Lever Machine was put to good use and the cappuccino was ever so satisfying. The breakfast was apparently very traditional fare, a biscuit called the "Sweet Blonde", bacon dripping in honey, an egg and some cheese wedged between a rather large, light and crispy scone, baked fresh on the premises!
What a treat!
The Wandering Goose
403 15th Ave. E
Seattle, WA 98112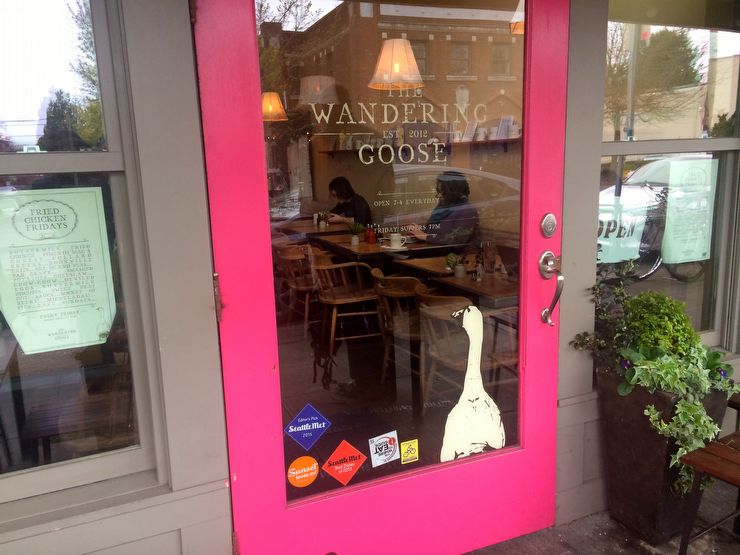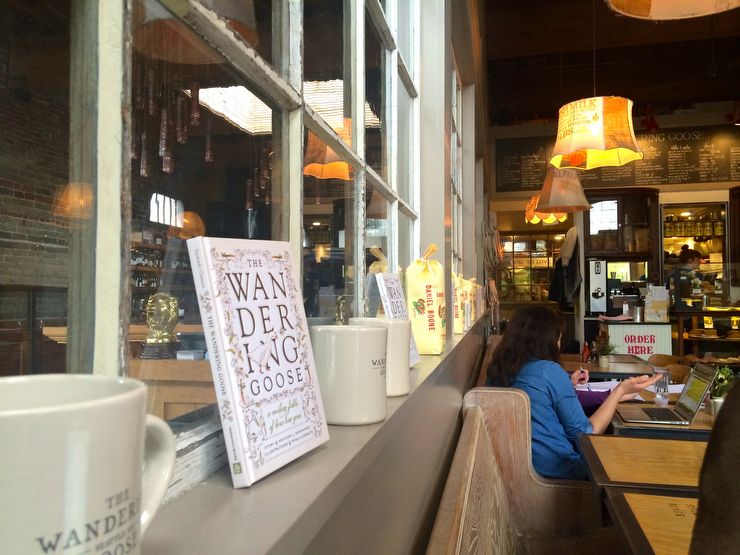 The name of the cafe is based on the book of the same name described as "a modern fable of how love goes".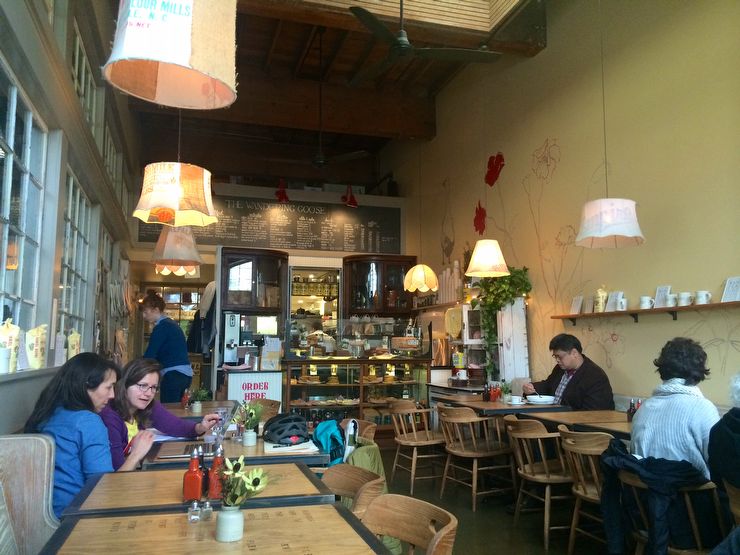 Down home southern style cooking, a red-head, denim clad, welcoming barista, who could ask for more on a rainy day?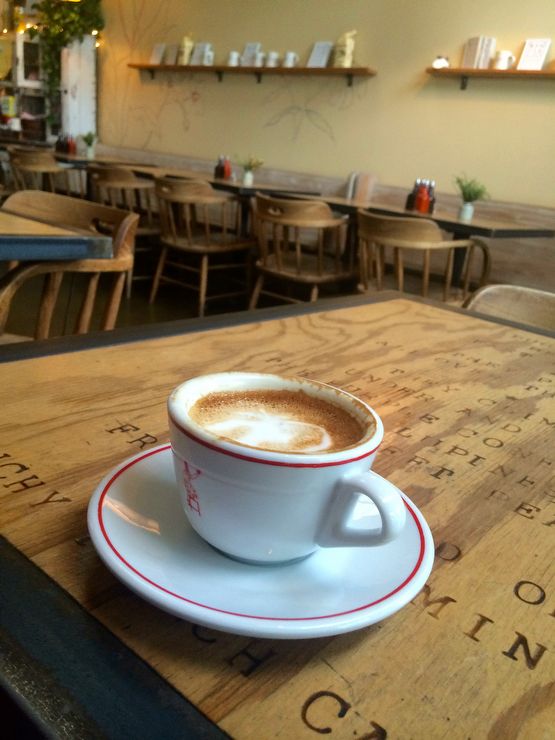 Caffe Vita beans brewed on a fantastic Bosco Lever machine.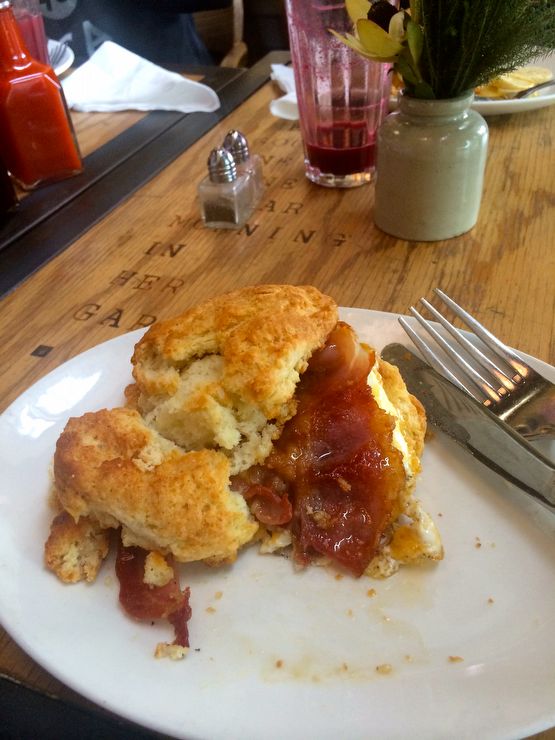 This is what they call a biscuit. This a scone, America, but whatever you call it, it is delicious!