by Megan Pilditch
---
"Tree Natural Food stemmed from two ideas, yoga and healthy food, that blended together into what you see now," explained one of the three business partners Brett Roux.
The coffee shop sits inside a surprisingly secluded courtyard, the stylish heated yoga studio behind the cafe. Although the road is directly in front of the coffee bar a wall of wood and leaves hide the busy view. It almost feels like you've walked into peaceful park cafe.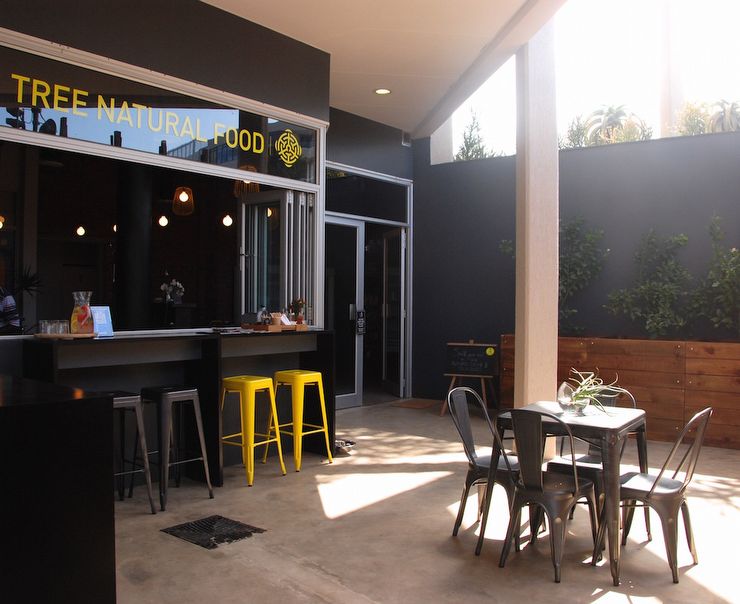 Tree Natural offers a crazy R10 coffee special before 9am everyday!

With a focus on creating a wellness environment the Tree Natural brand has natural yoga, natural water, a natural store and natural food (plus coffee). "Basically we wanted to encourage health and wellness," added Dominique Howard, the second business partner. And so this year Brett, Dominique and third partner Nic Burden started something they strongly believe makes life healthy.
Brett, Dominique, Bijou the pup and Dart.
Tree Natural had some very specific requirements for their coffee element of their cafe, it had to be local and embody their wellness values. After a chance encounter with Clint Wolter from Jacksonville Coffee the Tree team instantly fell in love with their coffee and the brand.
"Not only is Clint a great guy but he had some great 'easy' coffee that was delicious. We just felt we had to support his brand." They also trusted their wonderfully friendly barista, Michael Mazhawidza, to Clint. Michael trained with Jackonville's barista Silbert at Moses Mabhida Stadium before he started working at Tree Natural.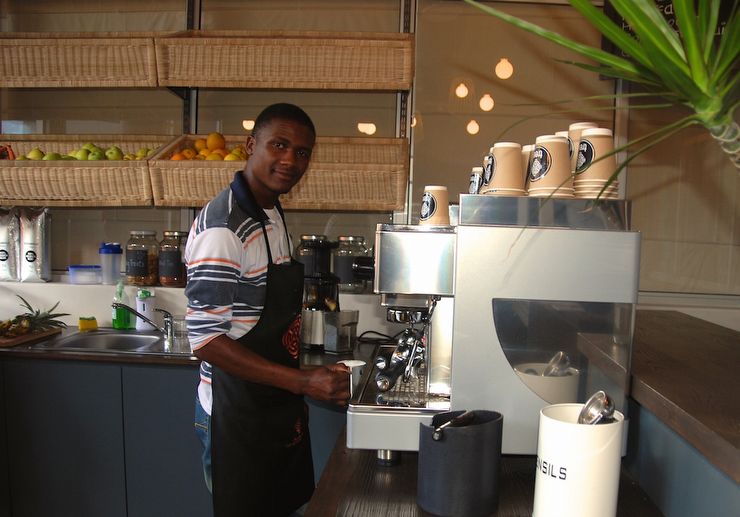 "I love my work. It make's me so proud of my skills and what I've accomplished," Michael
"It doesn't matter how great your beans are, if your barista isn't good your coffee will taste bad," explained Brett. Michael had a pretty solid coffee education to start from, after moving from Zimbabwe he trained and worked at Tribeca in Cape Town for few years.
In three weeks time they'll be launching their food element to the cafe, a small but diverse menu made from healthy, organic, fresh foods. It'll be convenient healthy food on the go. "And simply delicious," added Dominique. They even teased about selling a smoothie bowl, apparently it's all the rage in Australia.
So far Umhlanga residents are loving what Tree Natural is all about. So If you're in the mood for some peace and quiet, healthy food or just a coffee then head over to Tree Natural, it's open from 6am until 7pm. And maybe try some yoga too!
You can find them on the ground floor of the Protea Building, Corner of Lighthouse Road & Ridge Road, Umhlanga Village.
treenatural.co.za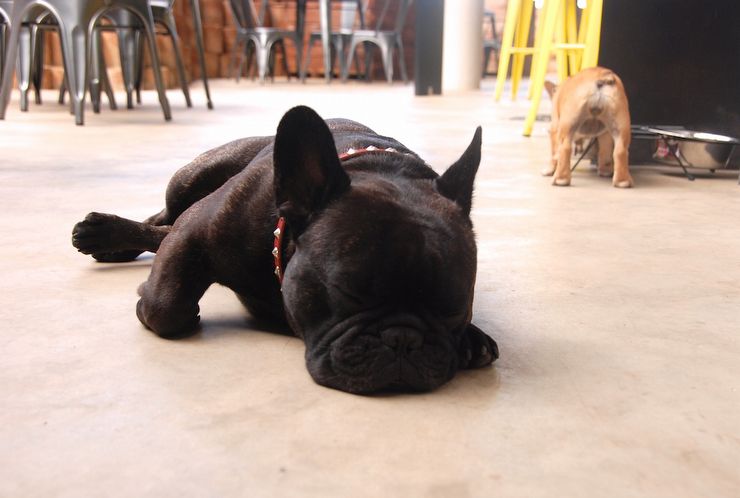 d'Artagnan, or Dart, for short