I'm not going to lie to you, when Stacey from
Grower's Cup
got in touch with me and sent me a couple pouches of this product, I was skeptical, but I'm doing the Otter Trail in a couple months and if I have to carry food for five days on my back (I eat a lot) every gram is going to count. So I was interested to see what this coffee targeted to those who love the great outdoors had to offer. One pack which makes enough for three cups, weighs only 45g, and they are super slim which means they will be easy to slide into a backpack.
The instructions were clear and once you've done it once, you're a pro. I am a little bit concerned about the packaging in terms of being in the middle of the mountains and the left over bag. Nonetheless, here's how it works:

Easy to open pack. The red tape, opens the pouring hole and lets the coffee aroma escape.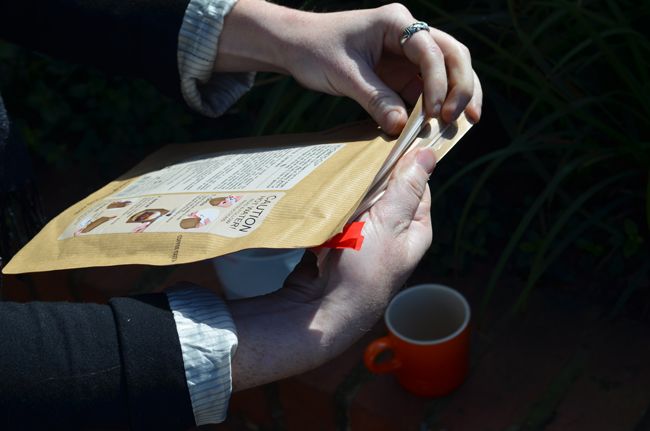 The first one we tried was the Bolivian Cavanari. The beans are all Fair Trade.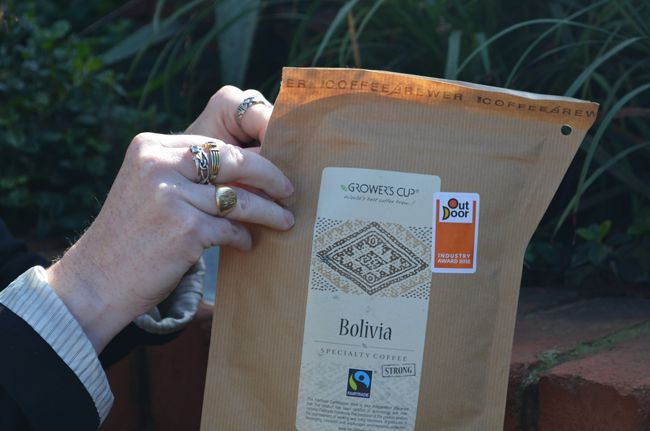 Add the boiling water through the top of the bag.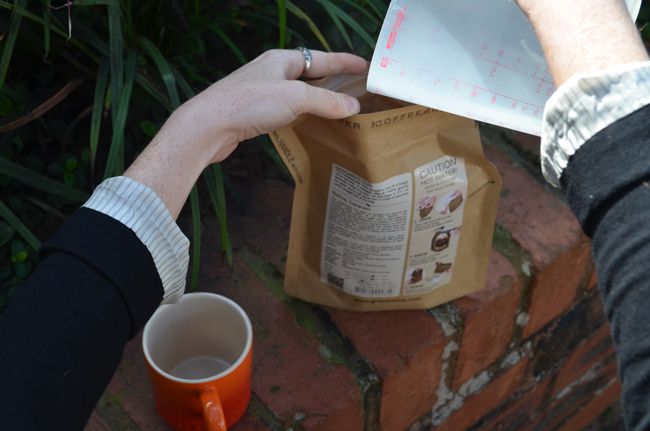 Zip it up to allow for brew time.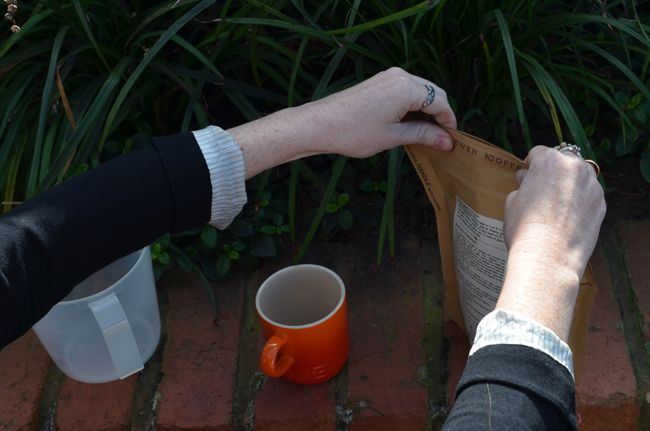 After about 5 minutes, you're ready to pour.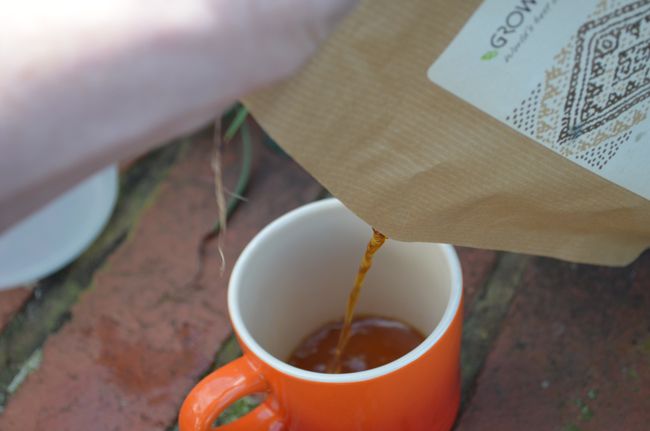 The other pack is from El Salvador from a Cup of Excellence micro-lot so I'm interested to try it out. Thanks to Stacey for sending them through to us! We're told they also have Tea pouches in the brewing...Go to their website to find out where you can find them.