Ok WHOA. Pump the brakes! The amazing collaboration of TheCoffeeMag and BuyCoffeeOnline has wrangled this unbelieveable deal with Saeco!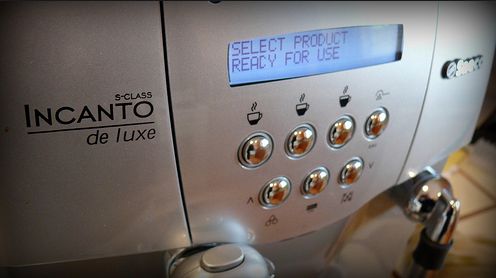 Their beautiful Incanto De Luxe Espresso machine is going for a steal at
25% less
than the normal selling price, taking it from over R11 000 to only
R8 250
! Looking for a great gift for that special someone, or a gift to yourself to make every coffee that much better? Look no further!
TERMS:
· For 7 days only or until sold out!
· Only 8 units available
· Save 25% on the Recommended Retail Price
· Free Delivery
· Orders collated and shipped when deal closes on 21 November 2013
HIGHLIGHTS
Wake up, push a button, drink great coffee!
Bottomless connoisseur coffee whenever you need it!
Save
R2,749
on the RRP!
Practice your latte art with built-in steam wand.
Treat yourself or your office with a one-time offer for push button gourmet coffee!
PRODUCT SPECS
30 cups per bean hopper filling
Up to 13 servings in one go!
Coffee volume control – programmable cup sizes
Cup warmer service
Rapid steam in a few seconds for hot, frothy milk
Preground or bean coffee option
Full bean-to-cup optimization