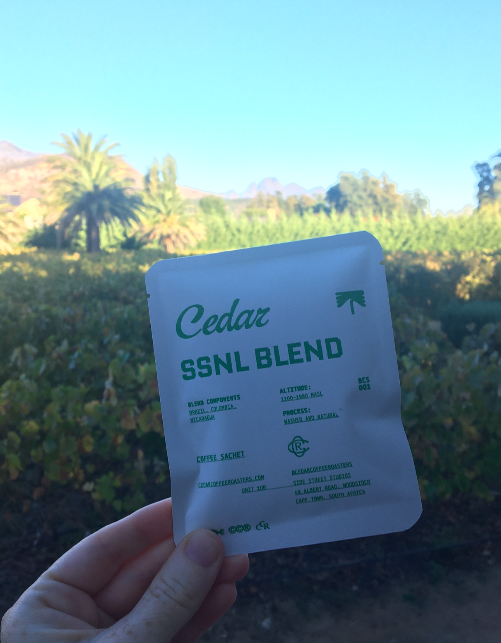 Originating in Japan this single cup pre-filled pour-over coffee design was inspired by Japanese origami and unfolds from an easy to store flat pack to stretch over the edges of a coffee cup. This has been a common way of consuming coffee throughout Asia since the late 80's. There, it can be purchased in most grocery and convenience stores, and consumed in homes, offices, and hotels. Also known as "drip bag coffee".
These are becoming more and more popular and are a fantastic, compact solution for good coffee on the go. We recently gave the Cedar Coffee Roasters blend, packed by Southland Coffee, a whirl and it was delicious. We also used their Colombia trio to introduce some tea farmers to the nuances of coffee growing and processing!
The fold out mechanism is both cute and satisfying, although it is our recommendation to use quite a tall, wide cup for best results so that the filter can do its job and not sit submerged in the hot water. You might like it to immerse a bit for extra strength (which is what the team at Dip n Brew do with their teabag style design rather than pouring over).
Here are some of our favourites: