The new Red Espresso® rooibos smoothie powder packs a huge, healthy punch. Just adding one teaspoon to your daily smoothie gives you an incredible boost of antioxidant magic.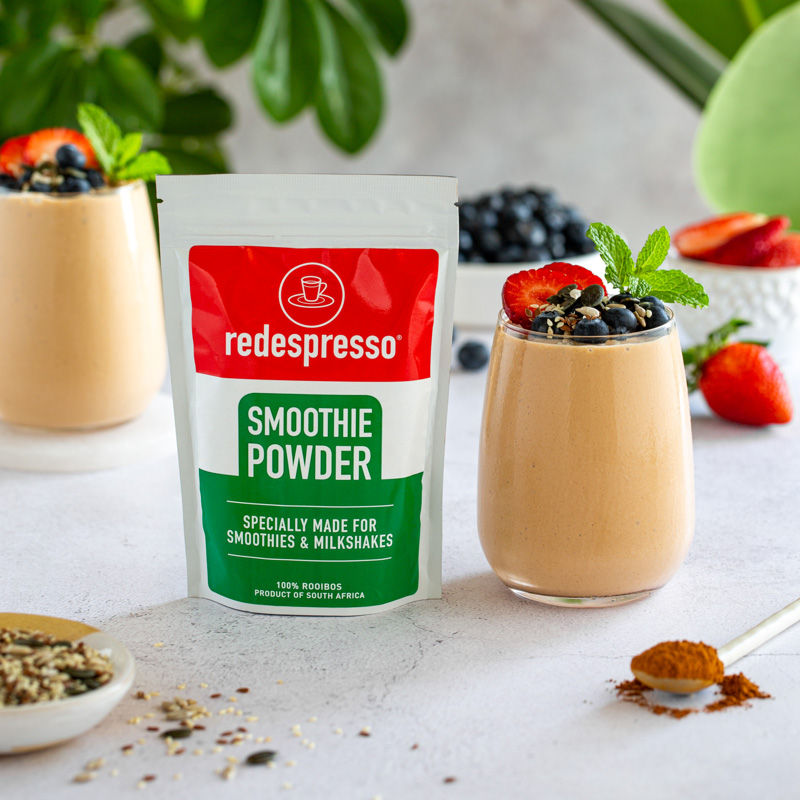 red espresso® peanut butter and rooibos smoothie
Makes 1 large smoothie

Ingredients:
1 cup ice
2 x small frozen bananas (or 1 large ±100g banana)
2 Tbsp peanut butter/nut butter of choice
½ cup coconut yoghurt/yoghurt of choice
½ cup milk of choice
¼ tsp ground cinnamon
½ tsp vanilla extract

Garnish:
Seasonal berries
Mixed seeds
Mint sprigs

Method:
1. Place ice, bananas, peanut butter, yoghurt, milk, cinnamon and vanilla into a blender.
2. Add the red espresso® Rooibos Smoothie Powder and blend until smooth.
3. Pour into a tall glass and garnish with berries, seeds and a sprig of mint.