Ok, how delicious do these popsicles look?! And the new Instant Red Cappuccino tins are giving us all the festive feels!!! These babies only take 5 minutes prep time and then freezing them overnight. Now excuse us while we go whip us these treats for the weekend!!! Hello Summer...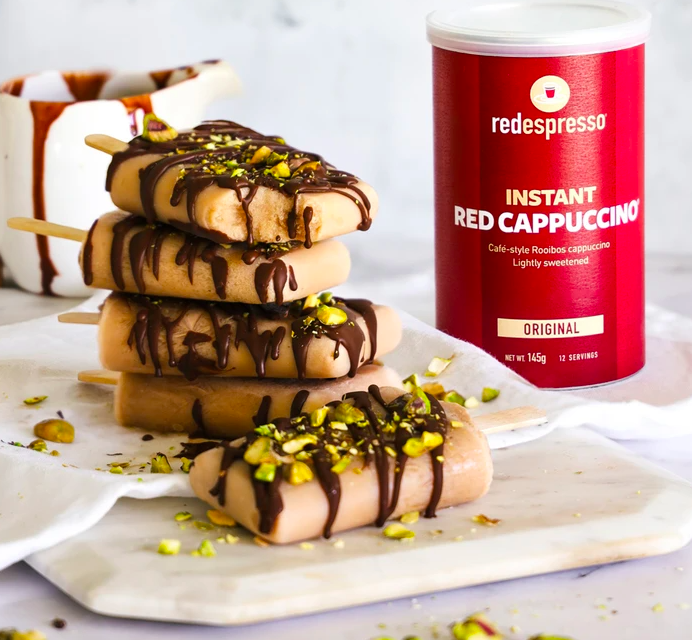 Serving: Makes 6
Time: 5 minutes + overnight freeze time
Ingredients
8 heaped tsp of instant red cappuccino® Original tin
50 ml hot water
500 ml cold milk of choice
30 g of dark chocolate
1 tsp coconut oil
¼ cup of crushed pistachios
Instructions
In a large jug combine the instant red cappuccino® powder and hot water and stir to combine then add the cold milk and stir until all is dissolved.
Pour into your popsicle moulds and place in the freezer to set overnight.
Once the popsicles have set melt the chocolate and coconut oil together in the microwave.
Drizzle the melted chocolate over the popsicles, sprinkle with the chopped pistachios and enjoy.