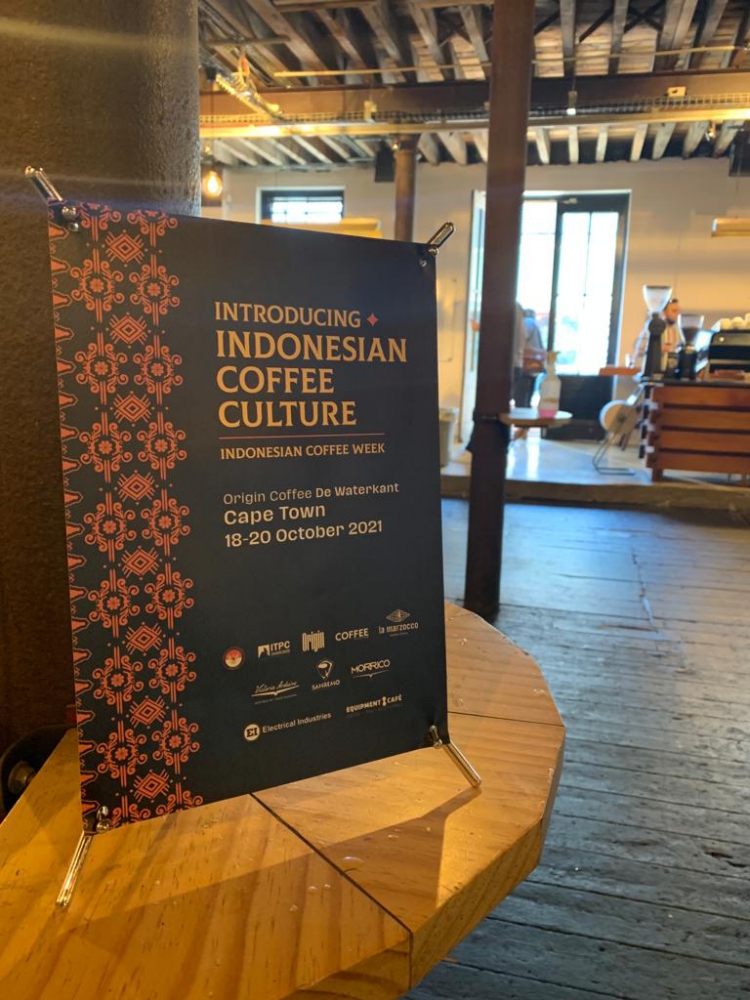 Although Indonesia is the fourth largest producer of coffee in the world, their coffees are not as widely known or as popular in South Africa as one would expect. Last week, we had the chance to taste 12 Indonesian coffees at a special cupping session organised by the ITPC and hosted by Origin Coffee Roasting in Cape Town. And, because coffee is always about community, we were very lucky to meet two fantastic coffee professionals from Indonesia, Muhammad Aga and Resianri Triane, who had travelled from their home country to cup, share and discuss all things Indonesian!

It was wonderful to be around the cupping table again!

All the sessions were fully booked with many of the Cape's coffee roasters, barista trainers and coffee traders turning out to taste a little bit of Indonesia. The same fun was had in Johannesburg the week before at Father Coffee.

You can read all about the coffees here, but the ones that seemed to impress the palates consistently across all the sessions were the Sakupura Tengger Natural, the Giri Senang Anerobic from West Java, and Enrekekang Toduri yellow honey.

We tasted some crazy flavours like black tea, woody, herbal notes and quite savoury with mostly a lot of body, gentle acidity and a long finish.

Aga, ably assisted by Hayley Arendse, also pulled espresso shots on the Victoria Arduino Black Eagle and San Remo F18, which were delicious as straight espresso and with varying amounts of milk. It was a great day shared with new coffee friends and old ones that we have't been able to see during Covid, tasting some new coffees and learning more about Indonesia and its coffee people.

A huge thanks must go to Anggun Paramita and Ammar from the ITPC, to Joel Singer and the Origin Team, and Father Coffee Team for hosting coffee professionals from around the country, to Electrical Industries, Morrico Imports and Exports and Equipment Cafe for the hardware across the two venues, and of course to Aga and Triane for sharing their knowledge and expertise on their home countries coffee and its people.