The water you use when brewing coffee at home is critical to the end cup. Using water that is specifically filtered for coffee not only makes a significant difference to the flavour, but is better for you and slows the deterioration of your equipment over time.
So let's take a closer look at these three things: Flavour, Health, Equipment.
Flavour:
This is the most tangible of the three reasons and the most immediate to see a huge difference in! Coffee needs water with a suitable ph balance and it needs water that has high magnesium in order to bond all that delicious flavour to. Sounds like you need a fancy setup for, right? Wrong! There are simple products on the market like the range of BWT Magnesium Mineraliser Water Filter Jugs that take out any unwanted impurities, and replace the calcium in your tap water with Magnesium.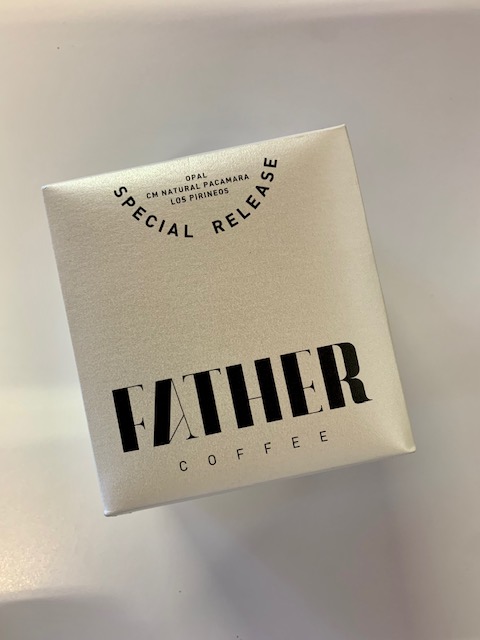 A coffee this good (and this valuable!) deserves the very best preparation and water to extract the full flavour potential.
Health:
This is a pretty obvious one, but not one to be ignored. We generally have pretty good drinking water in our homes in SA, but you'd be surprised at what lurks within. Our water infrastructure is pretty dated and many municipalities in our beautiful country aren't in the best shape when it comes to maintaining old infrastructure and service delivery of even a vital need like clean water. So fitting a filter or a water purifier is an investment in your coffee, but also in your and your families health!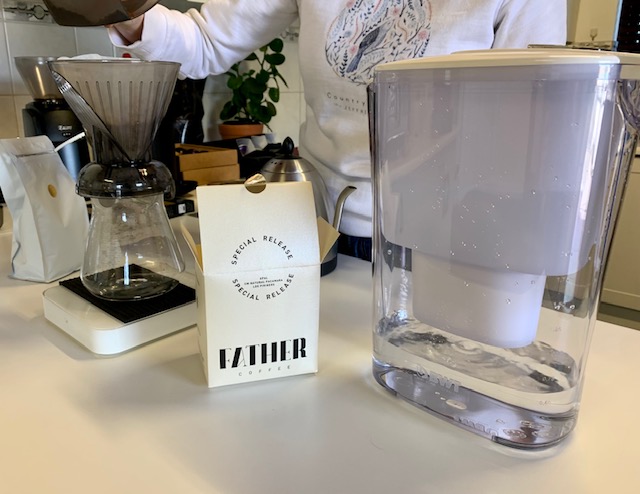 Things you'll need: Optimized water, a scale for accuracy, a temperature control kettle...and your favourite brew method!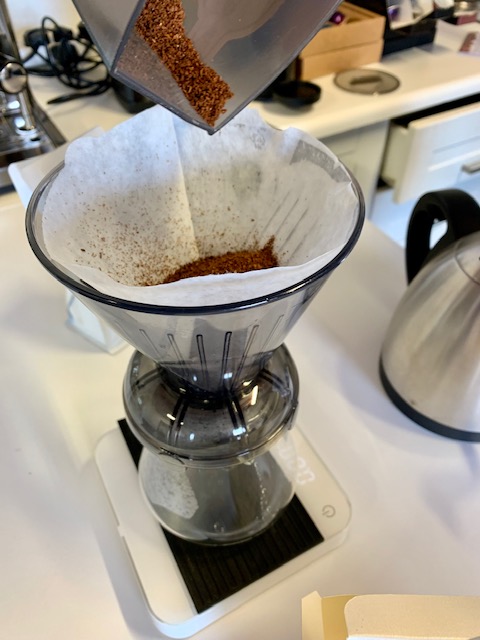 Grind size and your water to coffee ratio is important to the outcome of your coffee's flavour! We used a course grind and 1g coffee : 15g water.
Equipment:
It doesn't matter if you're using an espresso machine, a filter machine, a moccamaster, a moka pot or a kettle - calcium and other heavy metals in your tap water will destroy your equipment over time. The removal of calcium protects your equipment from lime scale and gives you peace of mind knowing your equipment will last a long time!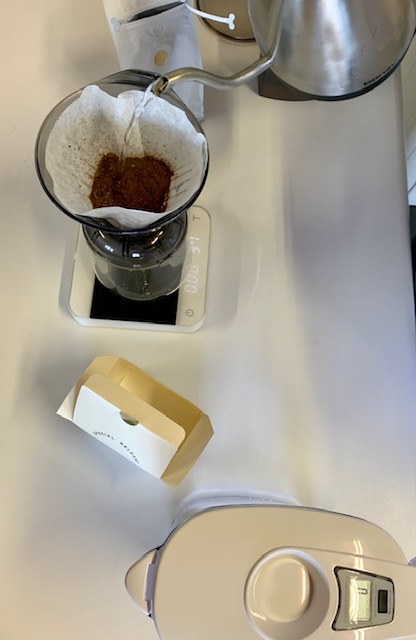 The first pour saturates the grounds.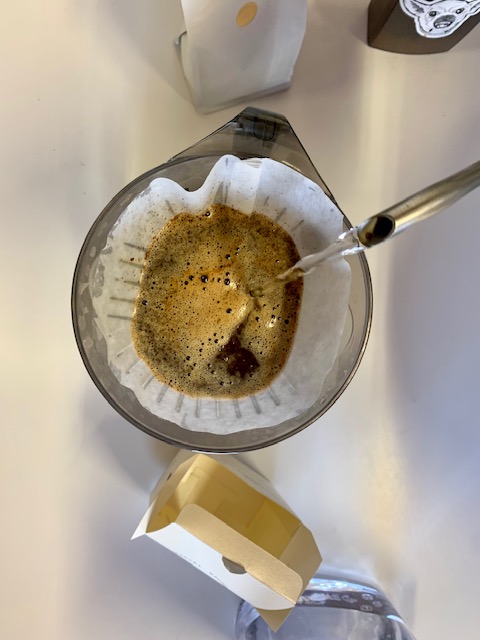 The second pour allows you to hit your desired water weight.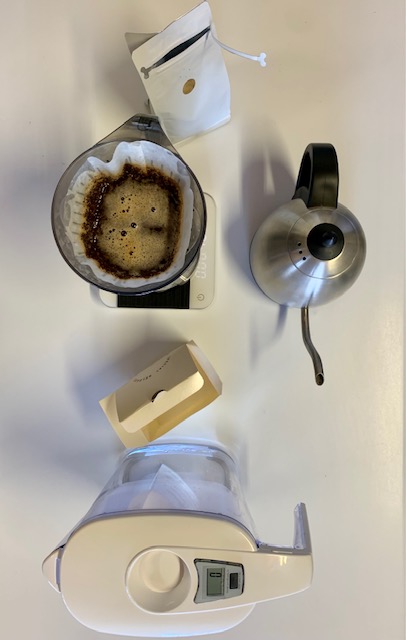 Then... pause. Enjoy the aroma. Anticipate the flavours!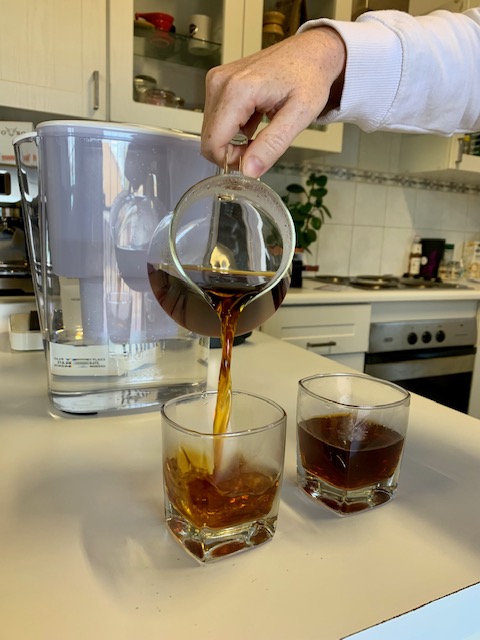 Isn't she beautiful!
About the coffee...
Father Coffee's Opal Carbonic Macerated Natural Pacamara,
Los Pirineos, El Salvador
This release was specially sourced to celebrate the launch of our new roastery mothership. And, just like the space, this coffee is enormous and has a lot going on in it.

Absurdly complex in character with a massive mouthfeel, Opal was cultivated on the Los Pirineos estate atop the Tecapa volcano in El Salvador, and presents a carbonic macerated expression of their famed natural pacamara.

In this process, red ripe cherries are hand-sorted and placed whole in sealed, temperature-controlled tanks flushed with carbon dioxide. Within this anaerobic environment yeast production and the breakdown of sugars is carefully manipulated to create deep fruit notes, huge texture, and a truly unique cup.
Expect a lot—Opal is immense. Bubblegum and musk aromatics lead through raspberry, cola, pineapple, and Beaujolais wine, a lush juicy mouthfeel, and an endless sweet cocoa finish.

We're getting great results on this lot everywhere from 3-25 days off roast, with filter best around 10-15 days. On our bar we're finding the espresso sweet-spot at a 1:2.5 dose-to-yield rate with relatively quick shot times.