All you need to do to win the full range of Society Coffee Cappuccino flavours shown below as well as a hamper from Society Coffee including a microfibre cloth, and lanyard with a cool card game inside, a flash drive and 2 coffee mugs, is fill in your details below.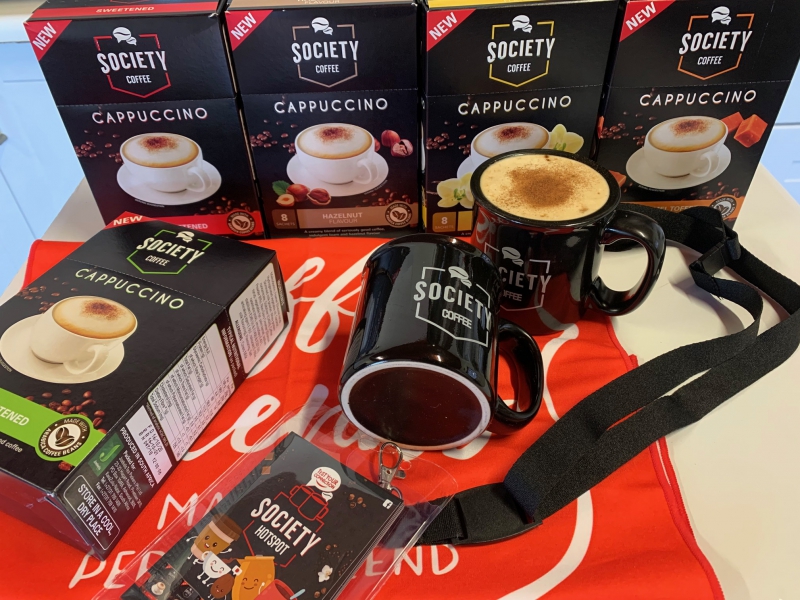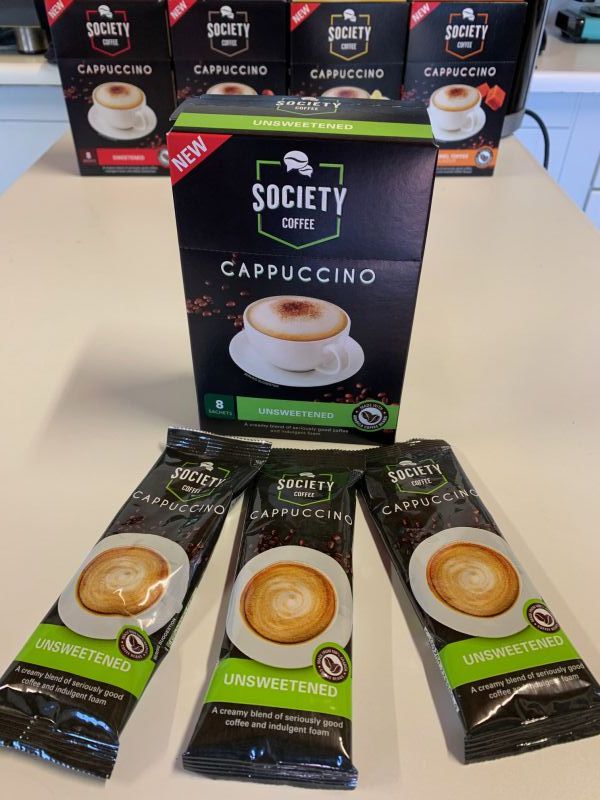 Society Cappuccinos are made from 100% Arabica coffee beans - available in packs of 8s in 5 flavours: Sweetened, Unsweetened, Vanilla, Hazelnut and Caramel Toffee.
The Society Coffee Cappuccino is really easy to make: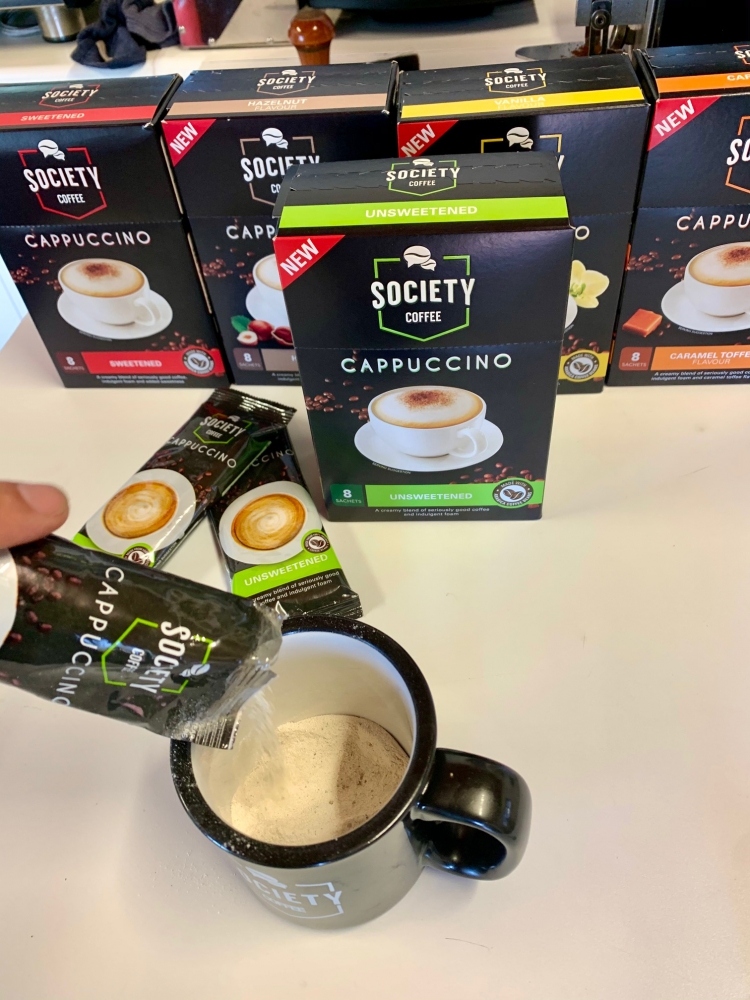 Step 1: Open a sachet and pour into your coffee cup.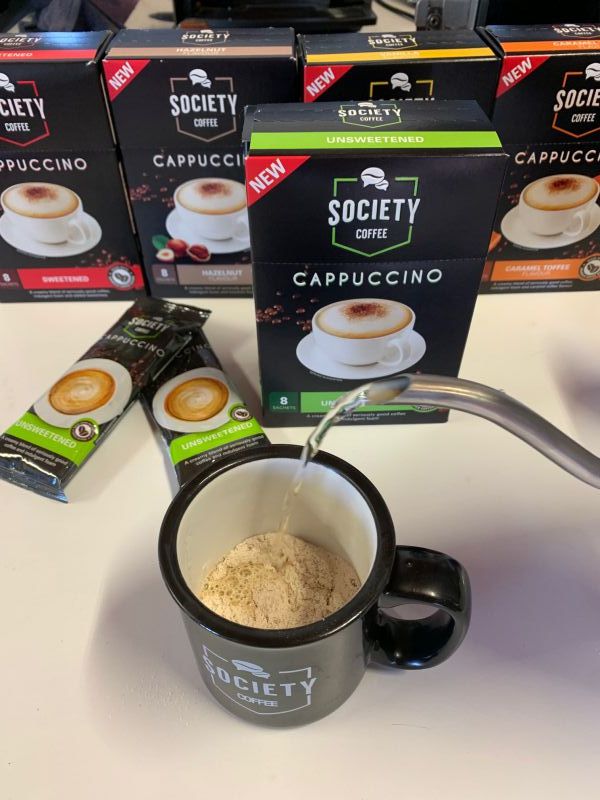 Step 2: Add 200ml of boiling water and give it a good stir!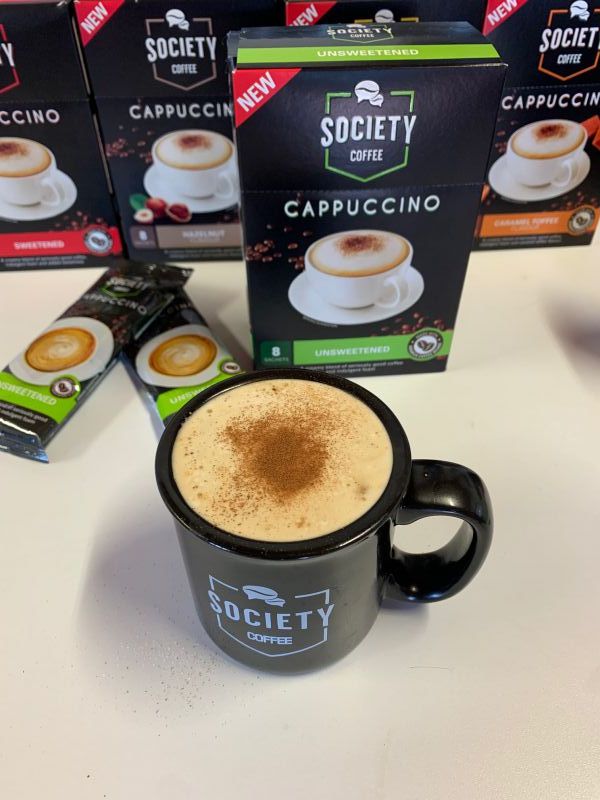 Step 3: (Optional) Garnish with hot chocolate powder or cinnamon. Enjoy!