We were very excited to receive a special little sparkly present from the team at Father Coffee in the form of a beautifully packaged box of Jamison Savage's Diamond Geisha! The pictures don't do the box itself justice, but it literally glistens in the sun, a more stunningly packaged coffee you will struggle to find.
The Panama Geisha has become known as one of the world's finest varietals and jamison Savage has become known as one of the world's best producers of this varietal, because of meticulous farming and processing care that the coffees undergo.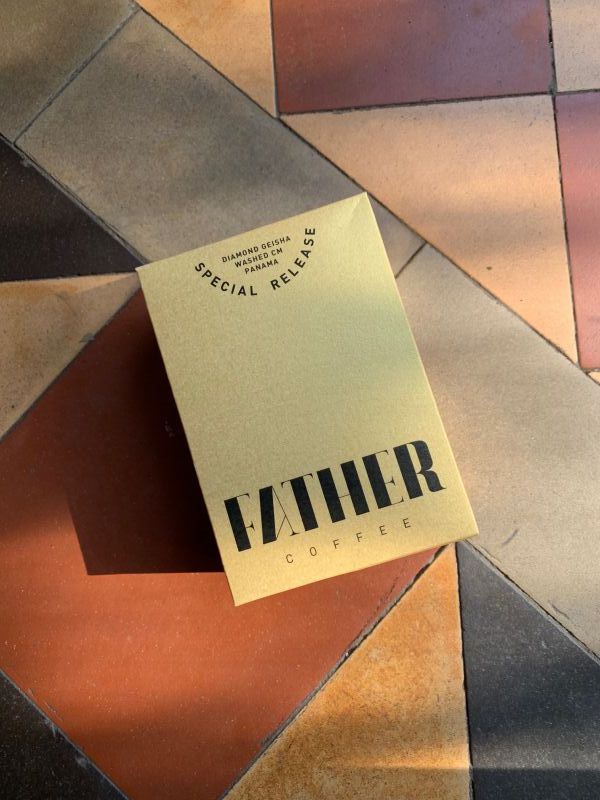 The 100g box is beautifully designed with metallic specks that sparkle and glint in the sunshine!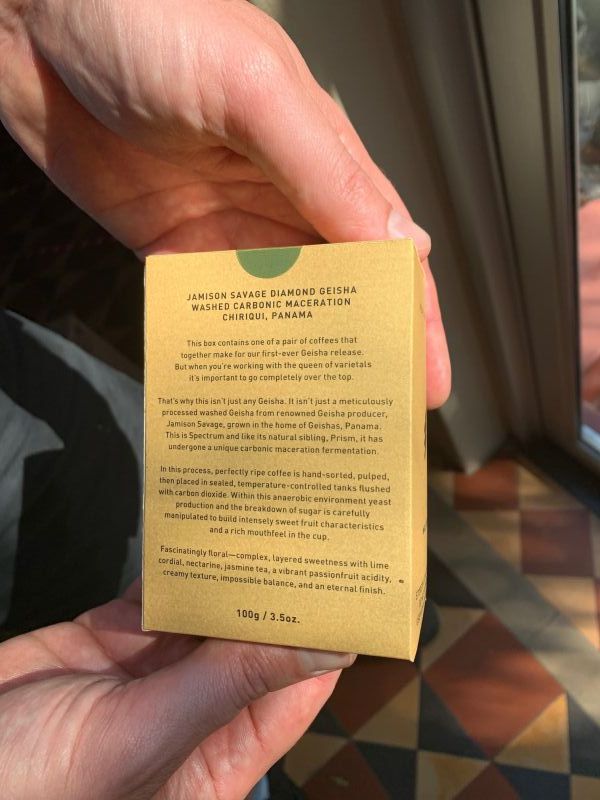 This particular coffee is one of a pair of coffees known as Spectrum and Prism and this is the Spectrum - a carbonic maceration fermentation processed coffee.
The team at Father Coffee give us a bit of insight into what this means: "In this process, perfectly ripe coffee is hand-sorted, pulped, then placed in sealed, temperature-controlled tanks flushed with carbon dioxide. Within this anaerobic environment yeast production and the breakdown of sugar is carefully manipulated to build intensely sweet fruit characteristics and a rich mouthfeel in the cup."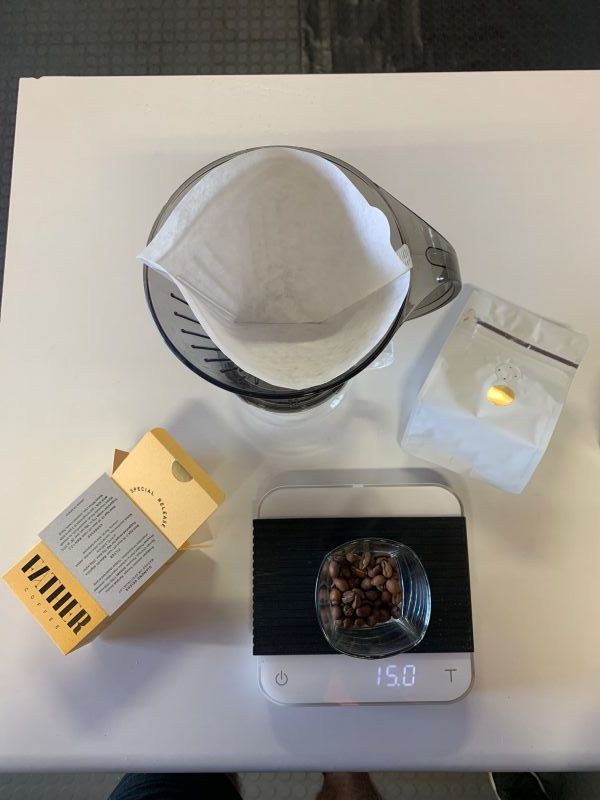 We used the Clever Dripper and followed the recommended brew ratio : 15g coffee to 250g water at 91 degrees C for 3 minutes.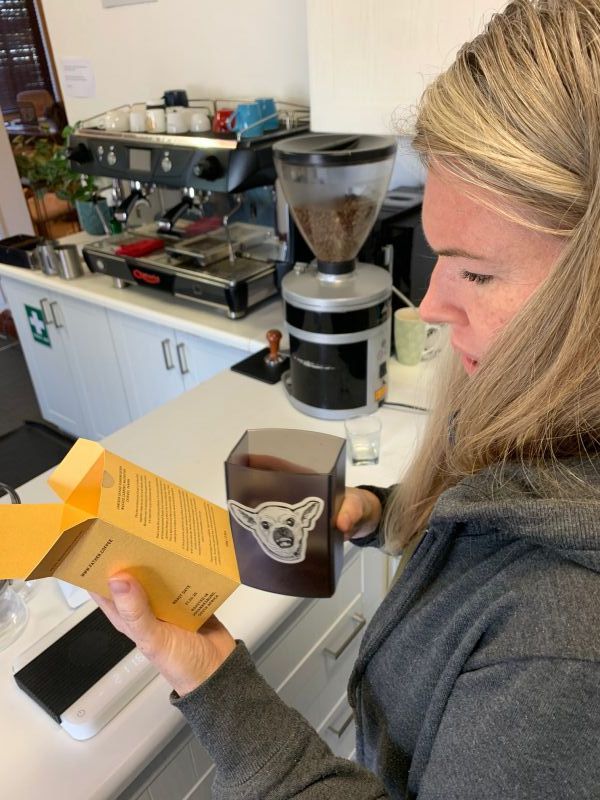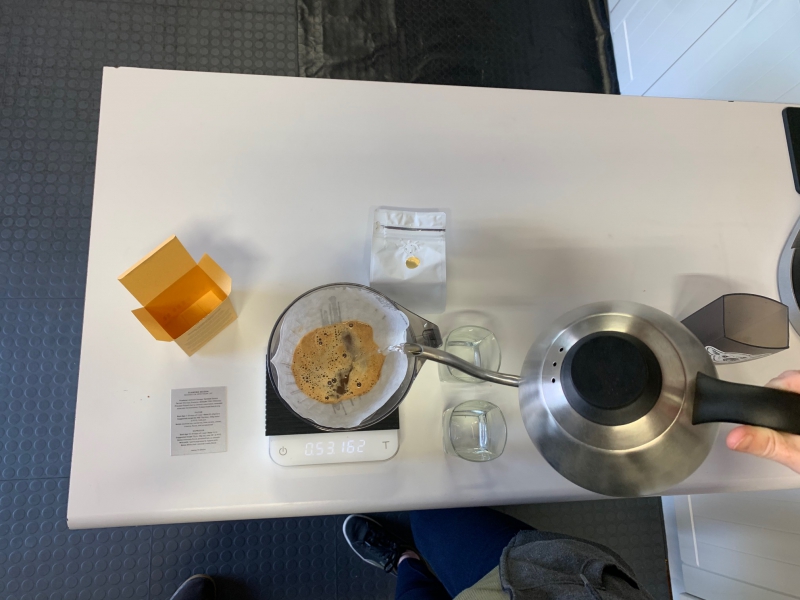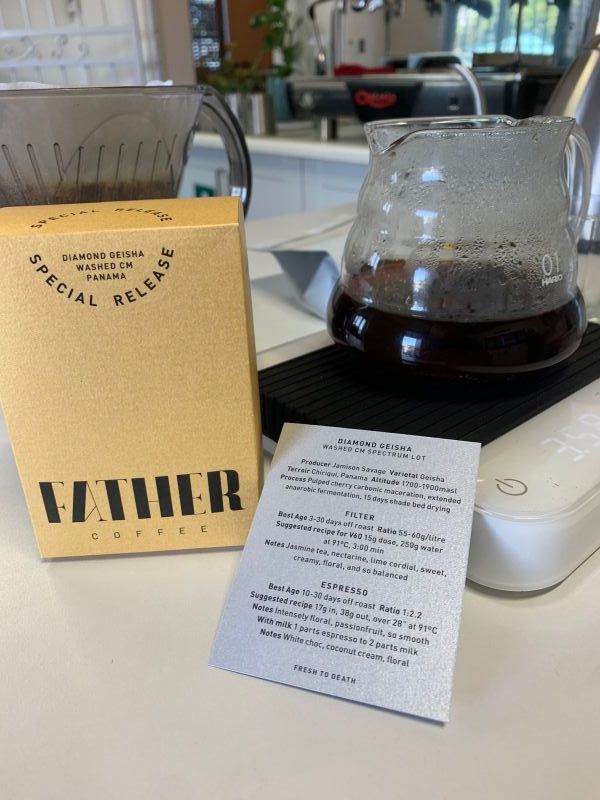 This is a very delicate, wonderfully layered coffee, with notes of lime and nectarine. It has the distinct jasmine tea profile that we know and love of the Panama Geishas with an even more highly polished finish.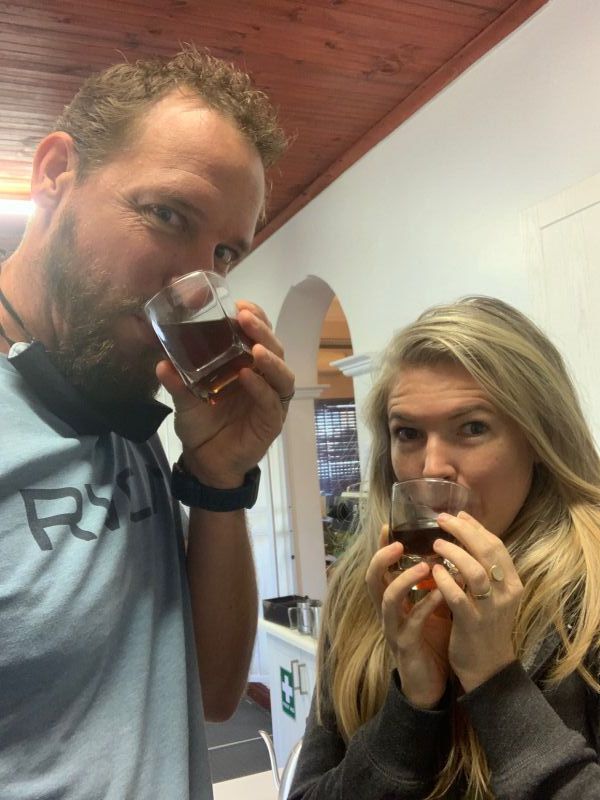 What a delicious coffee and an amazing experience! A huge amount of effort has gone into this coffee from farm to final packaging. This is an exciting offering and every coffee lover should try this!