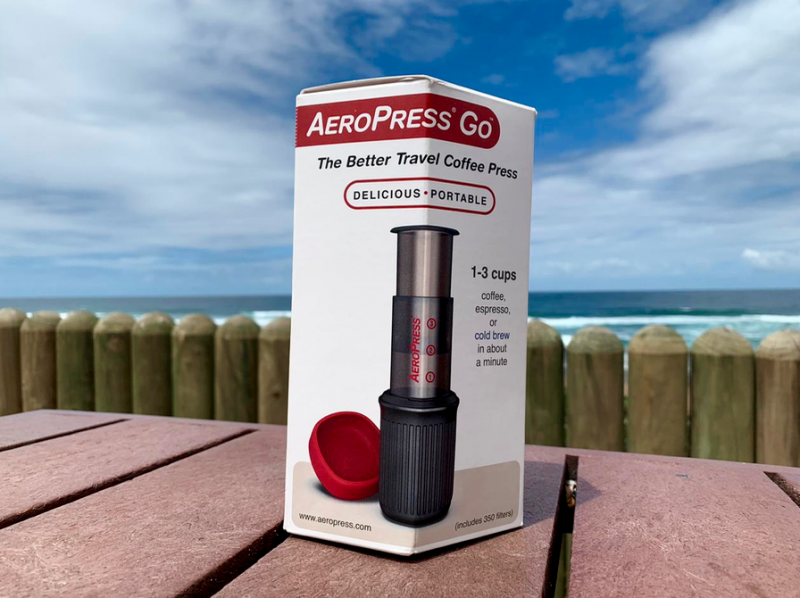 If you, like us, were wondering why and how the AeroPress Go could differ or improve on the original AeroPress, we got our hands on one from MoreFlavour to put it to the test and answer those questions.
We've taken our AeroPress all over the world and we already think it's a pretty great device for travelling because it's totally unbreakable even in the most clumsy hands (like mine). The tag line of the AeroPress Go is the 'Better Travel Coffee Press' and the reasons for it being better are that this slightly smaller brewer comes in a neat travel container that keeps all the bits together and doubles up as a cup.
What are the bits that you get?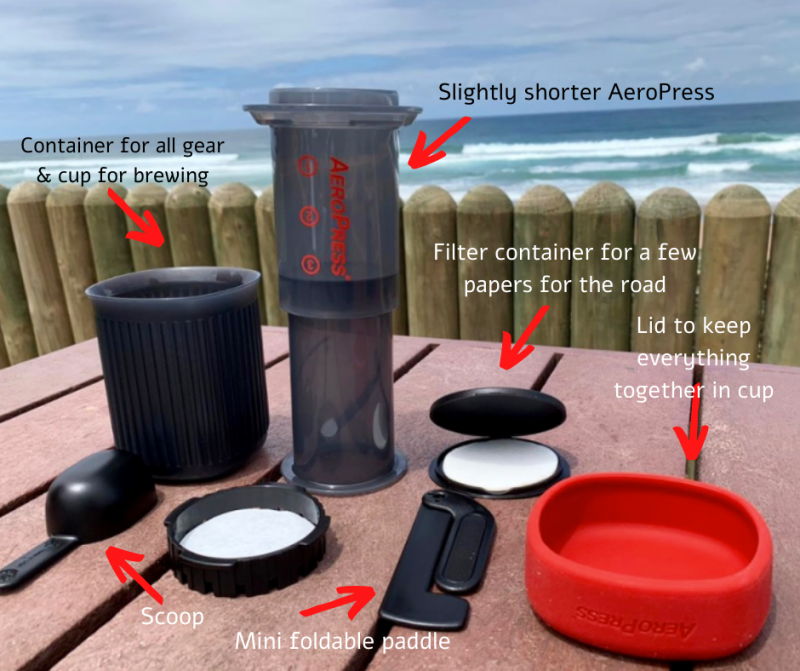 The brewer still makes delicious coffee, which makes sense because it is exactly the same but for losing a little length and the additions for travel are great. If when travelling you are like me and don't use a scale you will have to get used to adjusting the amount of coffee you usually use down a tad. I am very used to sight-filling the chamber and getting a great result in the original, so I think on my first go, I over-dosed a bit.
Quick Guide
PROS
More compact for travellers, great for hikers especially
Convenient filter compact to keep filters dry and uncrinkled
Cute mini paddle (love a good mini-me)
Funky design
CONS
Brewer does not fit perfectly on cup unless in a specific position
Cup is a bit of an awkward shape (totally preference based)
You have to finish coffee and dry cup before you can pack it all up again (but the coffee is so good, it's easy to finish quickly ;)
If you've never used an AeroPress before, then this conveniently packaged Go version, may be a great buy for you if you've always been intrigued and do a lot of backpacking. If you already own an AeroPress and are expecting something wildly different, that's not what this is, like it says on the packaging, it's just the 'Better' travel press. As always so much fun and so easy to use.