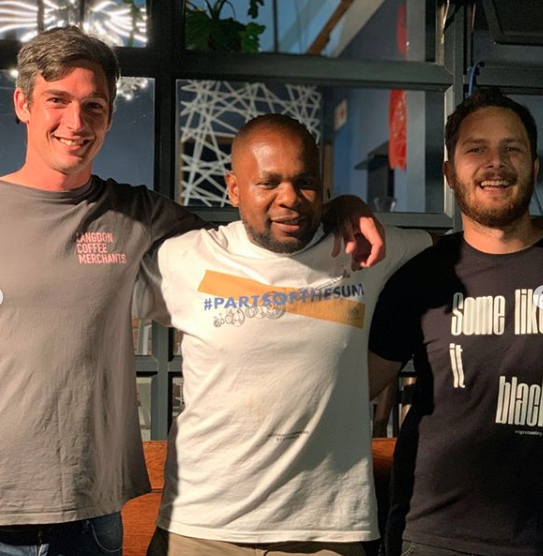 Ken is one of our favourite coffee professionals. Always ready with a smile and advice on how to brew better coffee, he recently beat out the field at the SA AeroPress™ Champs to become the National Champion for 2019! We caught up with him to hear about his journey and he reveals his winning brew so you can try it at home!
How did you get into the world of coffee?
My friend Lovejoy Chirambasukwa [former SA barista champion] introduced me to this amazing industry in 2010.
I started working as a runner at Origin Coffee Roasting. My duty was to help the waiters to clear tables and take food and coffees to the customers . After two months I had the privilege to train as a barista and that is how I fell in love with coffee.
I worked at Origin for two and half years. 1st of April 2013 I joined Tribe Coffee Roasting as a barista and their Cafe manager. That is where I got the opportunity to learn more about coffee and roasting and became familiar with different types of coffee brewing machines and methods.
How long have you been at Tribe and what is your role?
I have been with Tribe for six years. I am a Head Barista Trainer, Cafe Manager and quality control team member.
You have been competing for a long time both in SCASA competitions and the AeroPress, how does it feel when you're on stage? Do you get nervous?
I entered my very first Barista competition in 2012, It was western cape regional Barista competition. I had no idea how it felt to be on that stage. I will never forget that day. I was so nervous but the fun part of it was that I made it into the top six. It was a great moment to hear my name on top six list. This competition allowed me to develop my skills a lot, and I just kept going from there.
It's not easy to be on stage competing against best Baristas in the country. You are so nervous and especially so if the first competitor set the bar very high. Its normal to have stage fright but it does not have to stop us from doing what we love the most. Perfect practice makes it perfect.
What is your favourite thing about being in the coffee industry?
My favourite thing is meeting different people from around the world with different backgrounds sharing knowledge about this most loved beverage in the whole world.
We were gutted to hear that you weren't able to go to represent SA at the World AeroPress Champs this past weekend in London. But we hear you have a cracking recipe! Please can you share your recipe and method with our readers?
I'm staying positive and am keen to try again for next year.
OPHEN KEN MACHENJE AEROPRESS RECIPE 2019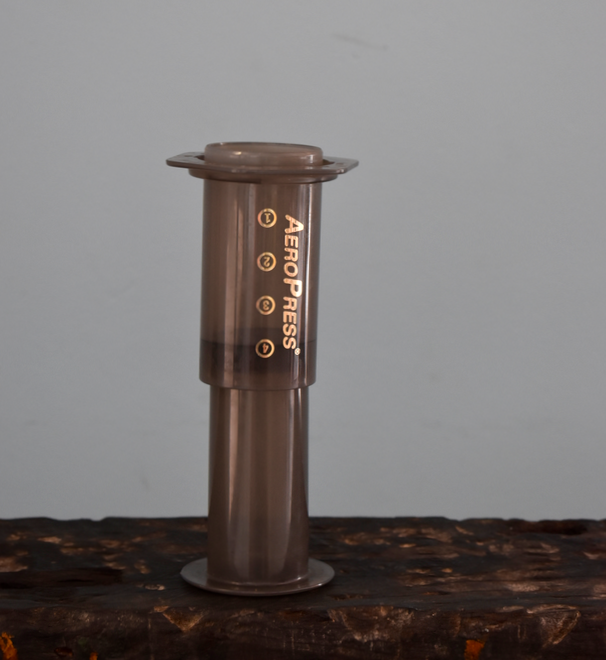 POSITION INVERTED
FILTER PAPER
PREPARATION RINSED
COFFEE
COFFEE GUATEMALA
ORIGIN MARIA ZELAYA
ROASTER TRIBE COFFEE ROASTING
WEIGHT 32g
GRINDER DITTING
GRIND [fine] 0 1 2 3 4 5 67 8 9 10 [coarse] - USE NUMBER 6
WATER
WEIGHT 250ml
TYPE FILTERED WATER
TEMP 84 DEGREES
METHOD
PLACE THE COFFEE INTO THE INVERTED CHAMBER (Inverted position as seen in photo above)
POUR 100ML WATER
STIR WITH THE AEROPRESS PADDLE
ADD ANOTHER 150ML
SCREW ON THE AEROPRESS FILTER CAP
FLIP THE AEROPRESS OVER AND PRESS
ADD 17ML OF WATER TO YOUR CUP AND STIR
SAVOUR THE FLAVOUR