Name of Head Roaster: PERCY CHIKWIRA
How did you get into coffee roasting?
I was head barista and I developed interest in making our own house blend so I started purchasing different types of coffee and created coffee blend and one of the coffee blend (INFOOD BLEND) that I created became very popular. We started retailing and we bought a 2 kg coffee roaster and my journey in roasting began.
What is your favourite coffee to roast currently?
El Salvador Finca Bosque Lya
If you had to drink one coffee for the rest of your life, what would it be? (Origin, varietal, processing, roast profile)
Origin: El Salvador Finca Bosque Lya
Varietal: Bourbon
Processing: Washed
Roast Profile: City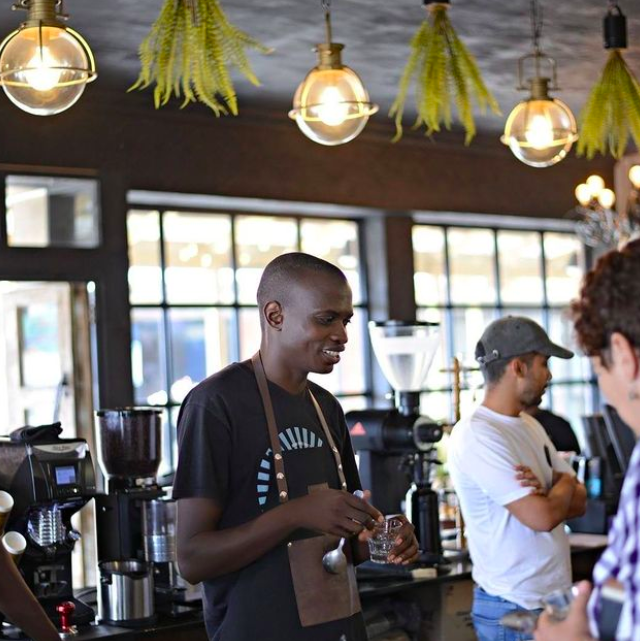 What has been your favourite moment in coffee?
My first time judging at a barista competition, evaluating different types of coffees and beverages, that was a memorable coffee event to me.
Tell us one of your favourite songs!
I do not have – appreciate good lyrical content.
If you had to eat one thing for the rest of your life what would it be? BEEF STIR FRY
Can we buy your coffee online? www.infoodcoffeeroastery.co.za