All words and images by Deon Lategan.
JBay. Quantity surveyor. Supers local. Coffee enthusiast.

---

This was the first of three coffee appreciation modules, and it got right down to the nitty gritty of one of the main reasons we love coffee: the taste. To be honest, going in, I had visions of us slowly sipping back expertly brewed cappuccinos all night and giving each other little nods of approval, coupled with semi pompous banter. I was way off.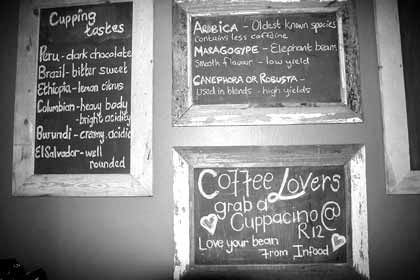 Our experts Deidre and Claire, from Sumatran Premium Coffee, threw us straight into some tasting, but not with coffee, with warm water flavours. We tasted everything from dark chocolate to raw potatoes to garlic to lime, it ended up being a good warm-up for the tastebuds.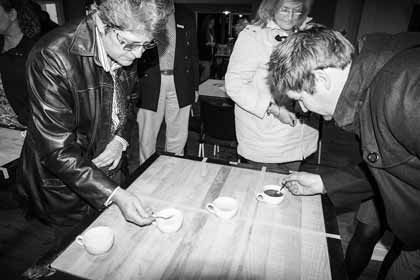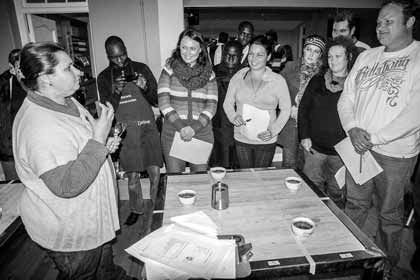 After some really informative information on what effects the taste of coffee, we finally got to taste some. In the form of cupping, we compared an Ethiopian Sidamo with a Guatemalan single origin. We could not only pick up on various differences between the two, but were amazed by the changes in flavours as the same brews sat. We also learned a useful excuse for slurping - you're actually supposed to slurp the coffee to get the best overall flavour – so slurp away.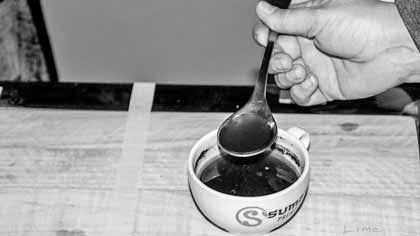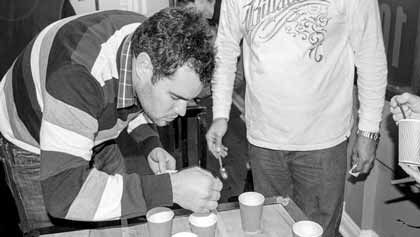 Next up, our noses were put through their paces with some aroma comparisons. We fared very well, and I for one was feeling rather upbeat going into the final challenge: a simple "odd cup out" test. Not so simple. I realised I still had l a while to go to becoming an expert.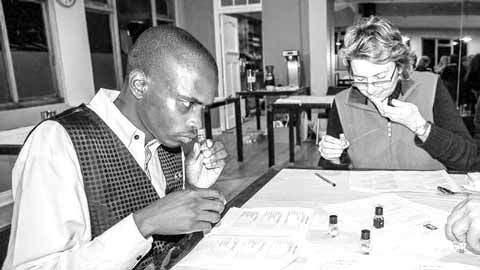 This very informative evening finished off with a bit of Q&A and some of Infood's delicious Lasagne and Salads.

Although I have by no means been transformed into the coffee guru I was optimistically hoping to become, I still learned so much. Now with each cup of coffee, I'll be searching for those various flavours and aromas instead of the current "this is nice", and in that way I'm appreciating my coffee experiences more.

---
The next leg of the coffee instruction course is on the 4th of September and focuses on different brewing methods. If you would like to attend, check out InFood's really cool website (http//infood.co.za/coffee/) to book your spot.
Something interesting happening with coffee at your local?