Important news for the competitive baristas around the country, a decision has been taken to host Barista, Latte Art and Cup Tasters at the upcoming HOSTEX exhibition in JHB, 26 - 28 June. These will be semi-finals and the Finals will be held at another date.
Find all the necessary entry forms and documentation here.
The last time competitions took place were in early March 2020, shew! Time to get the ball rolling again! See Press Release below.
Also Nominations for the new SCASA Board of Directors are still open, until the 1st of June.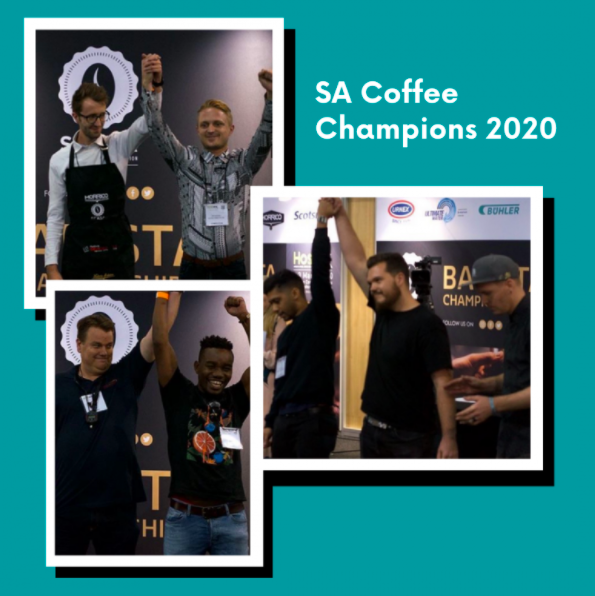 ---
Dear SCASA members & coffee enthusiasts
NATIONAL SEMI-FINAL BARISTA COMPETITION
We are in the process of collaborating with HOSTEX, to bring you the annual National Semi-Final Barista Competition, incorporating all five Regions (Gauteng, WC, EC, KZN & Central) during one event. Due to the effects of COVID-19 and the restrictions resulted therefrom, SCASA has been unable to hold Regional Competitions around the country, and have been forced to merge all the Regions into one exceptional event.
This will be taking place at the Sandton Convention Centre, Sandton, Johannesburg from 26-28 June 2022.
Unfortunately, due to time constraints, we will only be able to enter 6 (six) competitors per Region, per competition Category, i.e. barista, latte art and cup taster - and these entries will be accepted on a fully paid- up first-come-first-served basis.
Our South African National Finals will take place at another date and venue, bearing in mind, this will incur further costs to yourself.
We will be hosting the Barista, Latte Art and Cup Taster divisions at this event, and this needs to be clearly marked up on your Entry Form, together with the Region you are representing.
All travel, accommodation costs, etc. will be for your own account.
In this respect, please find attached the Competition Entry Form for your attention. Only completed Forms containing proof of payment will be considered for entry. Once the Region quota has been reached, unfortunately - no further entries will be accepted. Competition Entry closes on Friday 17th June 2022.
We look forward to your participation and receiving your Forms duly completed.
Kind regards
SCASA Board 2022