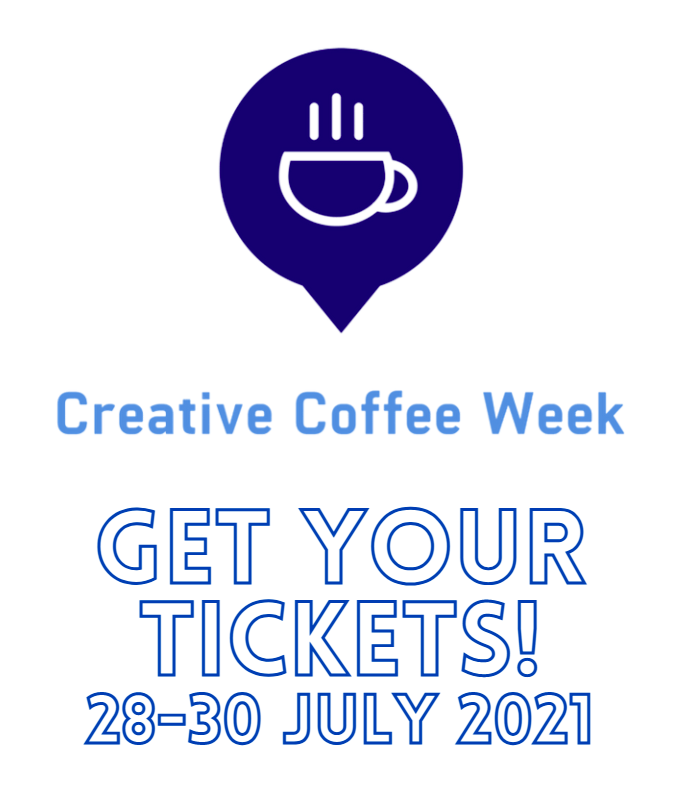 Creative Coffee Week is going ahead at the end of July. Come hell or high covid numbers, we have a plan to make it epic!!!
We have invested in a full-on outside broadcasting team to stream the sessions live across South Africa.
Get your event kit now, tickets sales for these will be closing on 20th July so we can get you your kits by the 27th. The Interactive Event Kit is to take part in Creative Coffee Week through Virtual Access, Durban 28-30 July 2021. You will be able to engage with speakers, taste coffees, have access to products. The Event Kit will be couriered to you in time for the event, delivery is calculated at checkout.
These tickets will to purchase until 20 July to account for courier time.
---
Items Included:
Creative Coffee Week Tote bag
Creative Coffee Week T-shirt – Please indicate size : S, M, L, XL, 2XL, 3XL
Keep Cup
Sensory kit and cupping spoon
Coffee Tasting sets x 4
Product samples
Mystery brewing device
Coffee Magazine Issue 36
And much more!!!