It's Official. Creative Coffee Week will host the South African AeroPress Championship 2021!
But that's not all, because of the time we're living through and the complete lack of competitions this past year, we want to include as many coffee people as possible! So we're having a Preliminary Round where we can have up to 50 competitors from all around the country! Tickets for that will be out next week, but before then, we need a delicious coffee for 50 coffee people to brew in their AeroPress.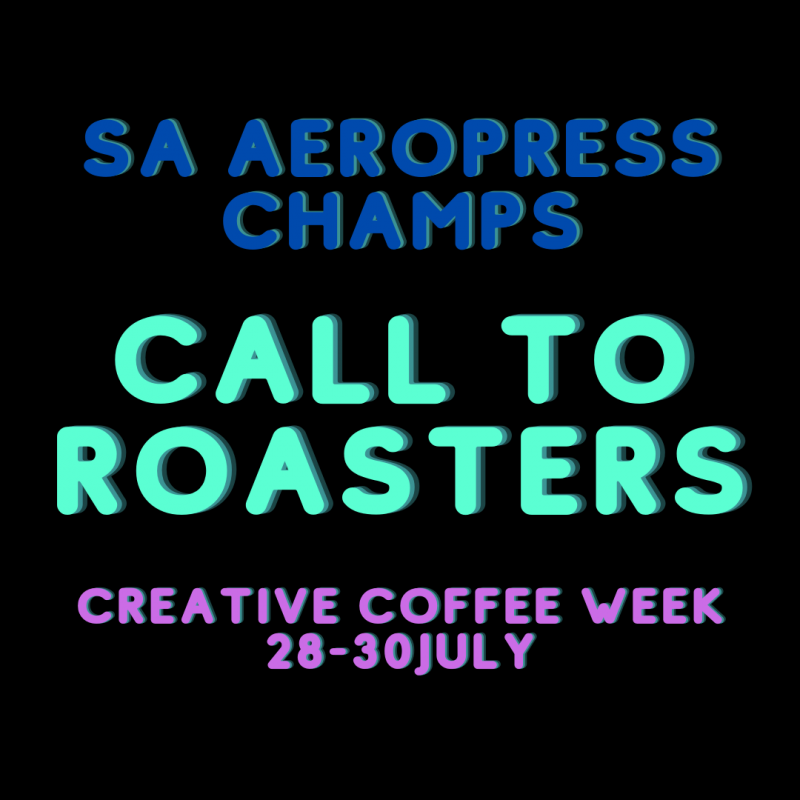 We are looking for a roasting partner! All you need to do be in contention for this sponsorship is fill in the form below, send us your favourite coffee and best roast and be willing to supply 15kg of competition coffee for the preliminary round. It has to be a coffee you have on hand, have enough of and think will knock the socks off the competitors. The winning roastery will go on the official poster, be involved in all the media in the next three months, get their logo on the Creative Coffee Week website, become part of the World AeroPress Champs network and get your coffee to 50 coffee crazy people!

You have two weeks to fill in the form below and send us your proposed AeroPress Champs Coffee!
Deadline for coffee: Friday 21st May 2021
Delivery Address:
The Coffee Magazine HQ
185 Bulwer Road, Glenwood, Durban, 4001. Contact: 073 445 4951