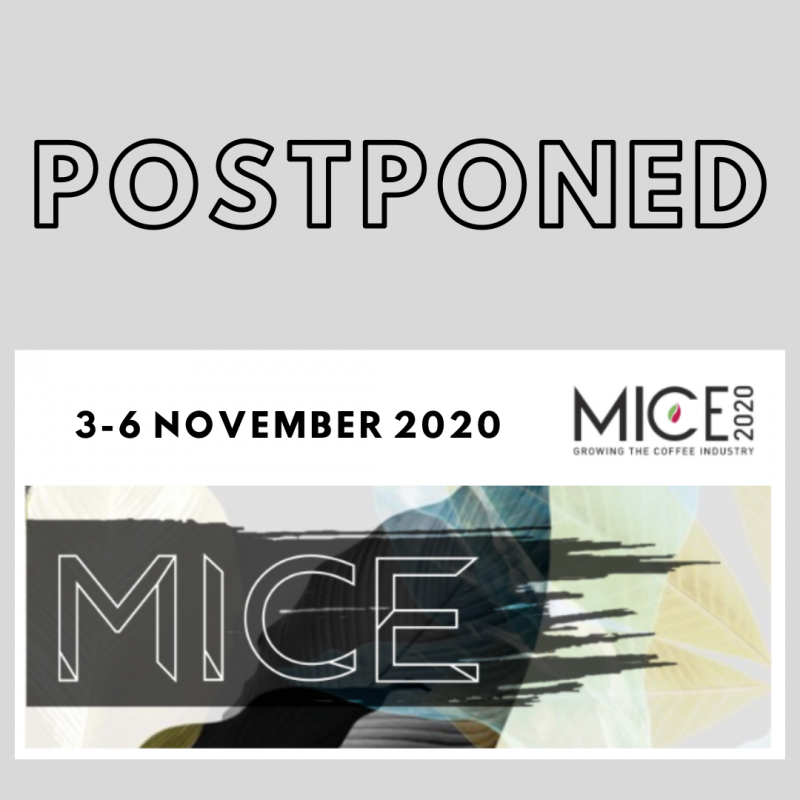 We're saddened to hear that the COVID-19 outbreak has led to this outcome, but as the saying goes, safety first! Whenever it happens, we're looking forward to this event and the World Barista Championship and World Brewers Cup that will take place at the Expo.
A Press Release from Melbourne International Coffee Expo
Following the recent announcement from Victorian Premier Daniel Andrews and the measures that will be taken by our state government to mitigate the risk of COVID-19, we have made the decision to reschedule MICE2020.
We want to ensure that we're delivering the best possible event experience for all attendees, exhibitors and competitors. We also take the safety of all our attendees, exhibitors, competitors, judges, volunteers and staff very seriously.
We've been working closely with World Coffee Events behind the scenes, and are pleased to confirm that the World Barista Championship and World Brewers Cup will still take place as part of MICE2020.
MICE2020 will now be held from 3-6 November 2020, at the Melbourne Convention and Exhibition Centre.
We look forward to welcoming the world coffee community to Melbourne in November.