Coffee and coffee equipment and accessories make the most wonderful gifts all year long, but if you're looking for a special occasion to splurge a little, we got you covered with ideas! We've gathered together some of our favourite things. Enjoy!!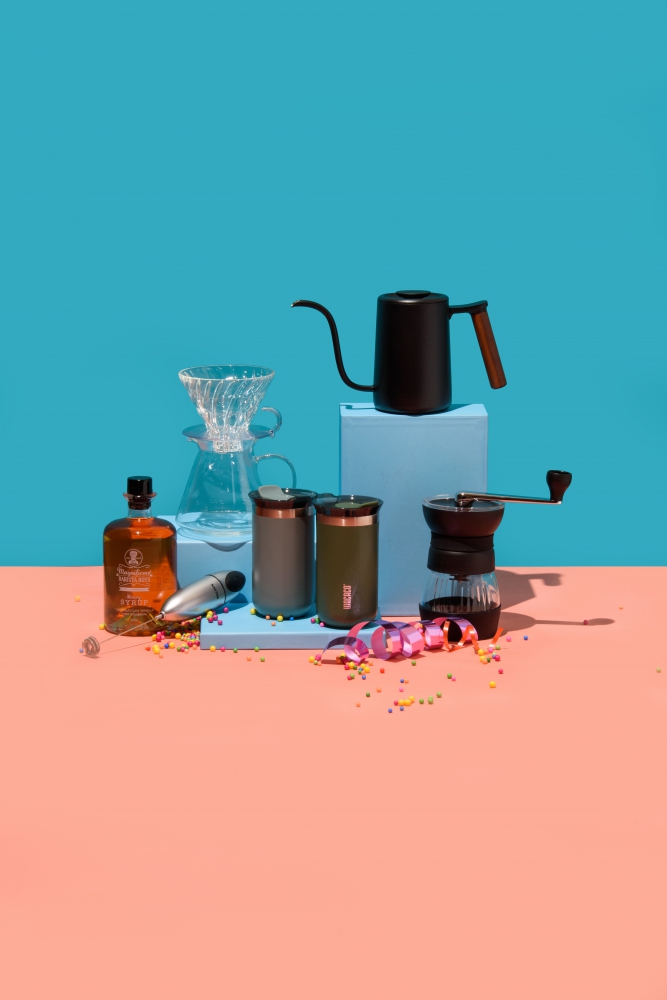 Magnificent Barista Boys Luxury Syrup (Assorted) from @home R199.
Salter Hand-held Automatic Milk Frother from @home R299
Hario V60 set - similar example at CCB, or request from Equipment Cafe
Wacaco Octorama vacuum insulated travel mug from Moreflavour R390-495 (size dependant)
Fish Youth pour over kettle from Moreflavour R950
Hario Skerton Mill Hand Grinder R899
---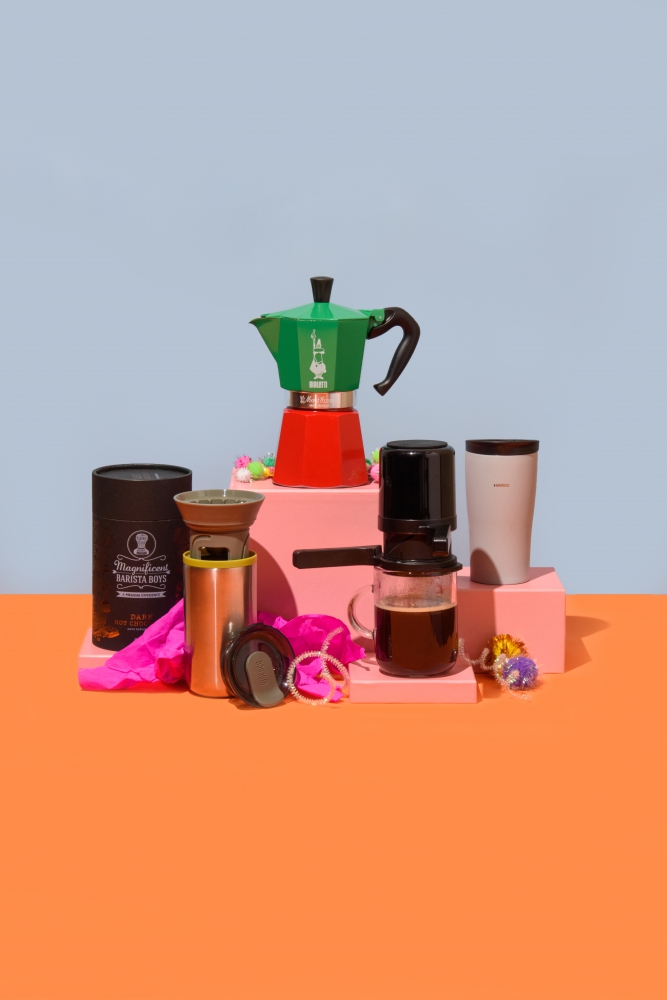 Magnificent Barista Boys Dark Hot Chocolate from @home R199
Wacaco Cuppamoka all-in-one pour over coffee maker and travel mug R850 from MoreFlavour
Bialetti Moka Italia 6 cup R1000 from Bialetti South Africa or all good homeware distributors.
Barista & Co Twist Press coffee maker from @home R699
Hario insulated travel mug - Price on Request from Equipment Cafe
---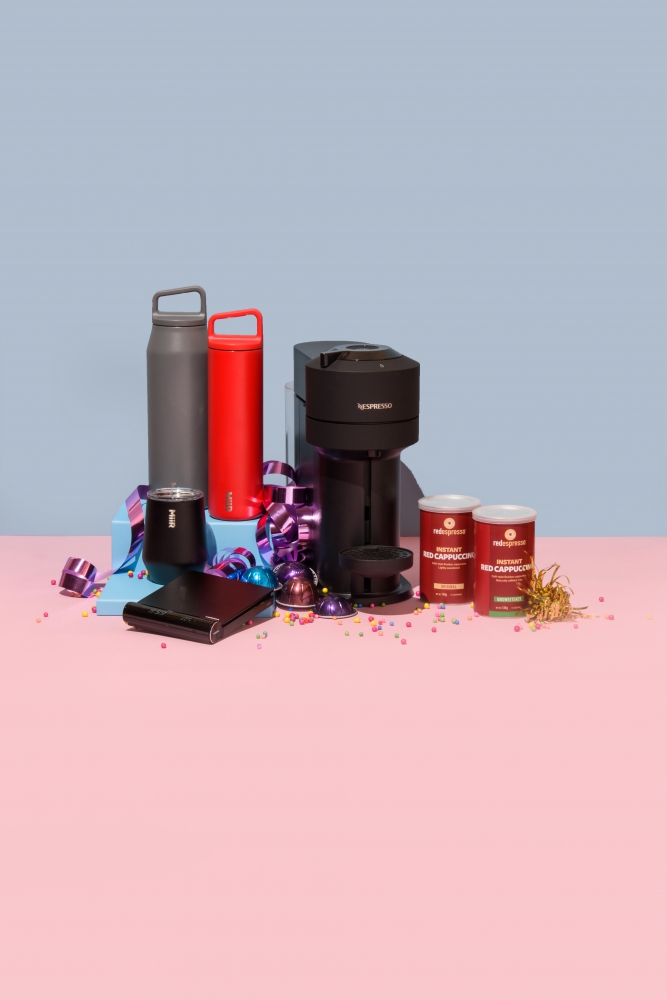 MiiR wine tumbler from Just Like Papa R500
MiiR 1,24l wide mouth bottle from Just Like Papa R1000
MiiR 700ml wide mouth bottle from Just Like Papa R700
Hiroia jimmy detachable Smart Scale, On request from Equipment Cafe
Nespresso Vertuo coffee machine from @home: Online Special R2799
Red Espresso® Instant Red Cappuccino original and unsweetened from Takealot
---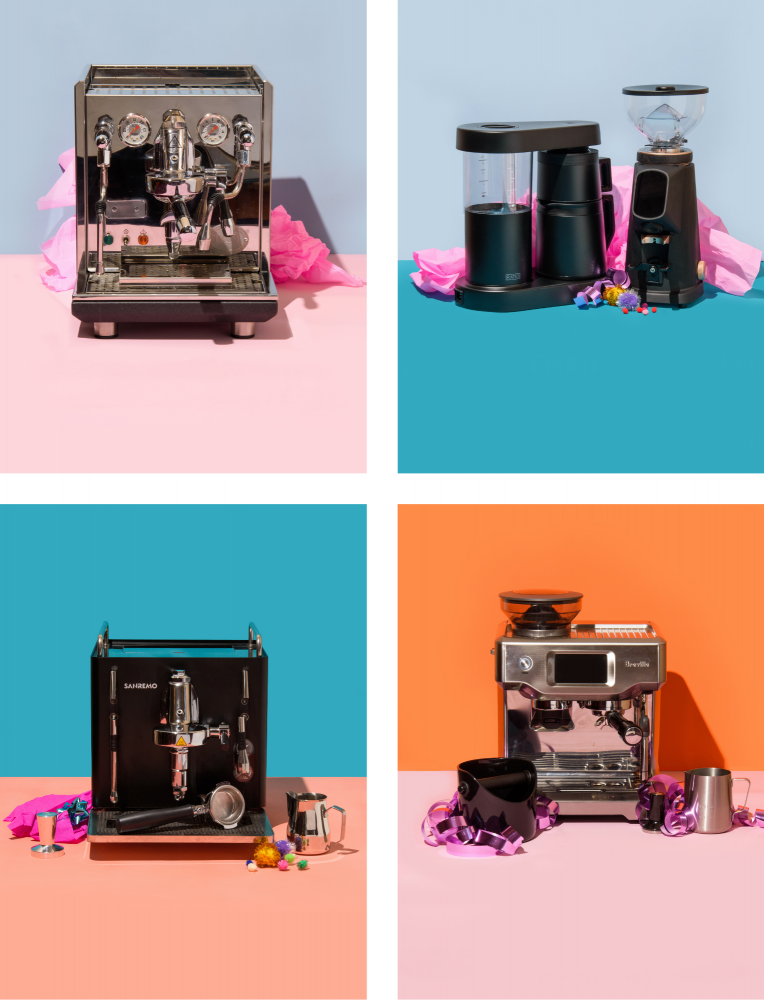 Top left:
ECM Synchronika from Morrico Specialist Coffee Supplies (Price on request)
Top Right:
Ratio 6 filter coffee machine, matt black (on pre-order) from Electrical Industries R6499
Allground On Demand Grinder from Electrical Industries, price on Request
Bottom Left:
San Remo Cube from Sanremo South Africa
Bottom Right:
Breville Barista Touch Pro in store @home R19 999
Dreamfarm knock box, black (large) from @home R599
Breville milk jug (included with Barista Touch machine)
---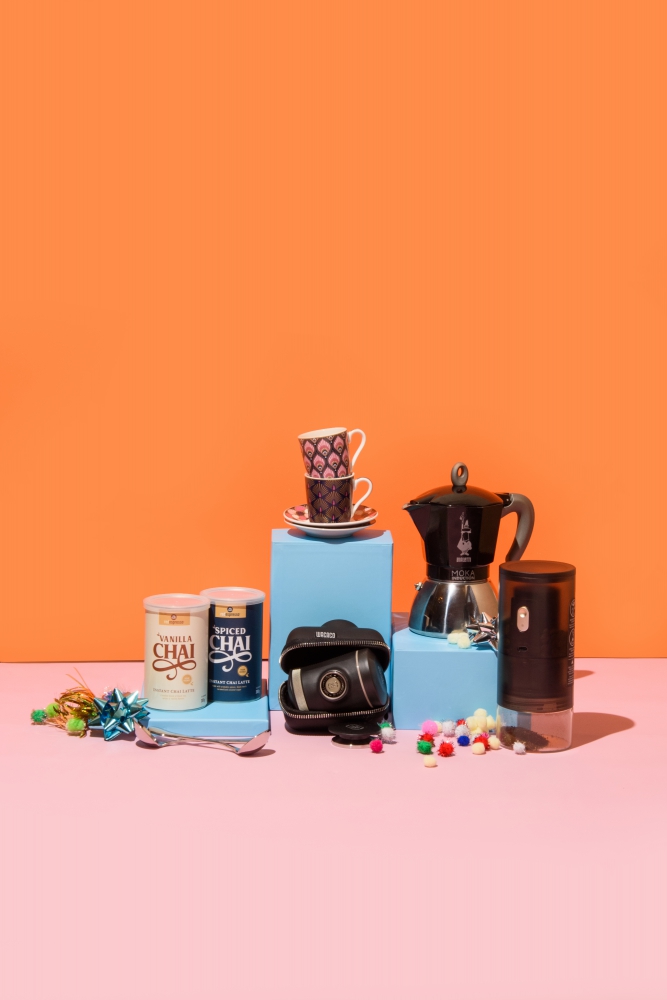 Red Espresso® Vanilla Chai and Spiced Chai from Red Espresso® R75 per tin on Takealot
Cupping Spoons, stainless steel from Equipment Cafe R99 on CCB
Wacaco Picopresso portable espresso machine from Moreflavour R2699
Espresso cups and saucer set from @home
Bialetti Moka Induction, 6 Cup R1260
Timemore Grinder Go rechargeable coffee grinder from MoreFlavour R2495 (on pre-order from Moreflavour)
---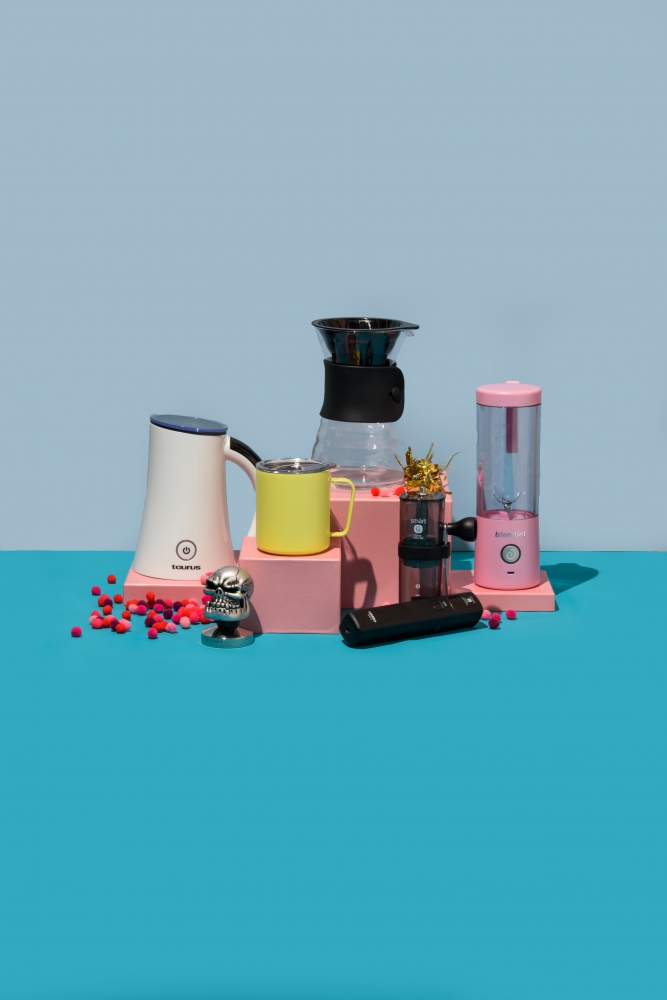 Taurus Milk Frother from @home R1399
Skull Tamper from Equipment Cafe (price on request)
MiiR camp cup from Just Like Papa R600
Hario Drip Decanter from Equipment Cafe (price on request)
Hario Smart G coffee mill and Smart G electric attachment from Equipment Cafe (price on request)
BlendJet 2, pink from @home R1299
---