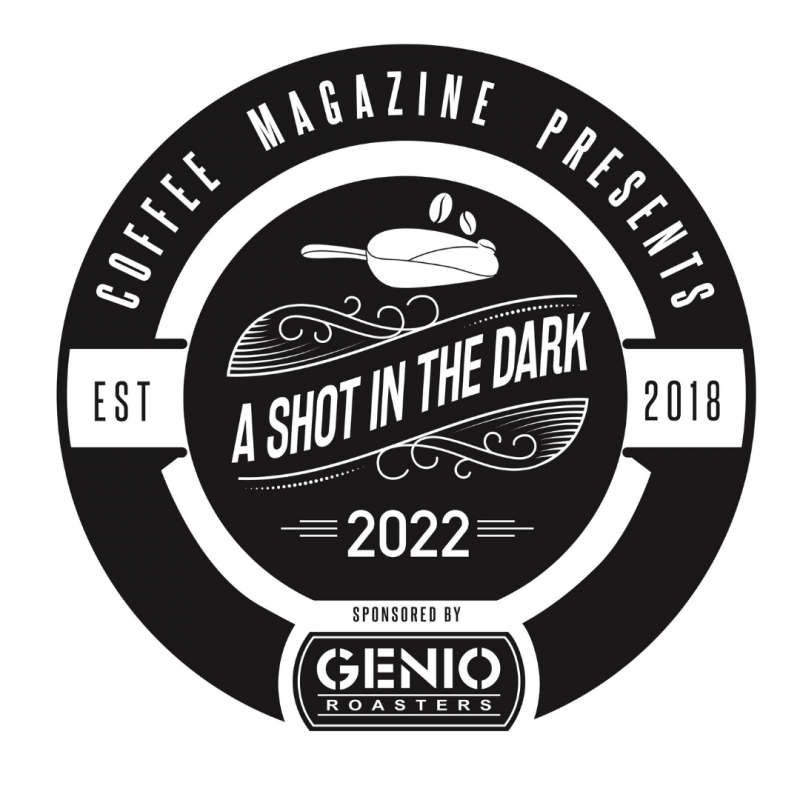 The Coffee Magazine is proud to announce the A Shot in the Dark presented by Genio Roasters kicks off its fifth year in 2022 and also launches in the Middle East for its inaugural year.
Also thanks to The Virus that Shall Not be Named, we are finally planning to take the last three winning Roasters on their origin trip this year! Andre Vermeulen of Bottomless Blessings, Chad Goddard from Father Coffee and last year's winner, Frederik Dreyer of Gegrond are waiting in the wings to jet off on an origin trip to remember!
The competition has over the last five years turned home roasters to start up coffee roasteries, pitted some of the biggest names in the biggest cities against those doing great work in small towns and the winner is ALWAYS a wonderful surprise as the blind judging format means the playing field is as level as it can be!
We have a brand-new website for competitors to sign up on, and we are aiming for our biggest field ever. You can see all the details of how the competition here.
Thank you to our Partners who continue to help evolve this platform and grow the roasting community in Southern Africa and beyond.
A local company with global reach, the Genio team are committed to excellence and service. Embracing the core values of Technology, Value, Development and Passion in everything that they do. We are suoper proud to have Genio as the Global ASITD presenting partner for the fifth consecutive year!
With 20 years in the coffee trading business, Carol and her Team bring experience and expertise to the table. Sponsoring the green coffee for the competition, providing the facilities for judging and cupping in their SCA-approved state-of-the-art cupping laboratory and with a team of coffee professionals heading up the Judging Panel - the Sevenoaks crew are a massive part of making this competition a success. Thank you Sevenoaks!
BWT water+more ensure the best possible water for coffee and this year's competition water will be created for each of the competitors using reverse osmosis on the BWT bestaqua 14 ROC Coffee . The BWT bestaqua ROC Coffee (Reverse Osmosis Compact) is an exceptionally compact reverse osmosis system with integrated BWT magnesium technology for mineralisation, making it ideal for producing coffee and all hot drinks.
One of the critical components of the competition is the Blending Challenge for espresso - and these espressos will be made on none other than the La Marzocco Linea PB - a truly elegant machine of the highest standards.
A new addition to the competition that we are very excited about is a packaging partner! This year's competitors will receive A Shot in the Dark branded bags to retail the competition coffee that they don't submit to the judges! We introduced this section to help the competitors recoup the costs of entering the competition to make it worthwhile for everyone involved! The bags are going to be epic!