Echo Coffee
54 Hornbill Road, Bryanston, Johannesburg, 2191
All images used with permission from their lovely Instagram
---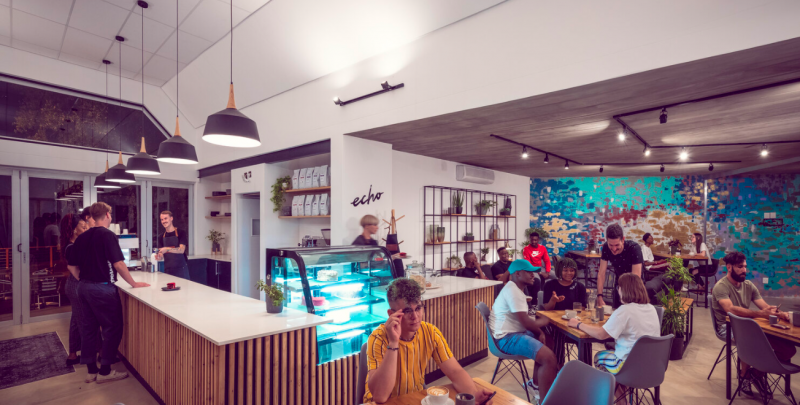 Tell us about the people behind Echo?
At echo, we have a fantastic team. Our kitchen staff is constantly eager to learn, create, and produce more delectable foods and baked goods. Our Barista, TK, is genuinely enthusiastic about coffee and strives to make the best-tasting coffee possible with every cup he prepares. Our customers, both regulars and newcomers, are very important to us, and our staff treats everyone who walks in as if they are already a member of the echo family.
How have the first few years of business gone, especially having opened JUST before the first lockdown hit?!
Opening just days before the first lockdown was not ideal and, in fact, very scary, but we are so grateful and blessed by the incredible community who helped us not only stay afloat but also grow echo coffee during the lockdown. I believe the lockdown gave us some time to perfect our menu, coffee, and build a community presence through our lockdown food and coffee delivery system. Business has been growing since then, and we've been loving every minute of it.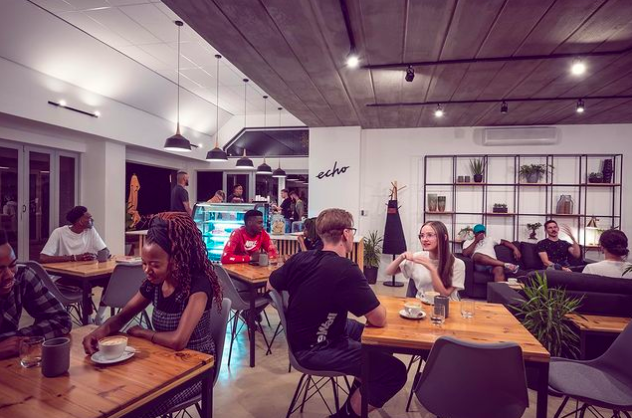 Who are your coffee partners?
Bean There is our main partner and the company that creates our house blend. We've had a relationship with them since the beginning, and we love the house blend they make for us, 'Forerunner'. We've also been looking into and supporting other local businesses in the area, such as Jacksonville coffee. Recently, our Barista TK has been exploring the possibility of customers trying Bean There's single origin roasts, which has proven to be a huge success.
What do you think makes your cafe special?
Echo is nestled in the middle of a hustling bustling campus in the heart of Bryanston, surrounded by beautiful scenery. We have an amazing spacious cafe with outdoor seating, a bookable boardroom, access to a conference area, and a children's playground, so I'd say we have it all. As previously stated, our relationship with our customers goes beyond a quick cup of coffee. We have incredible friendships and relationships with many of our customers, which I am grateful for and believe distinguishes us from other businesses by allowing us to truly fit the description of a family environment.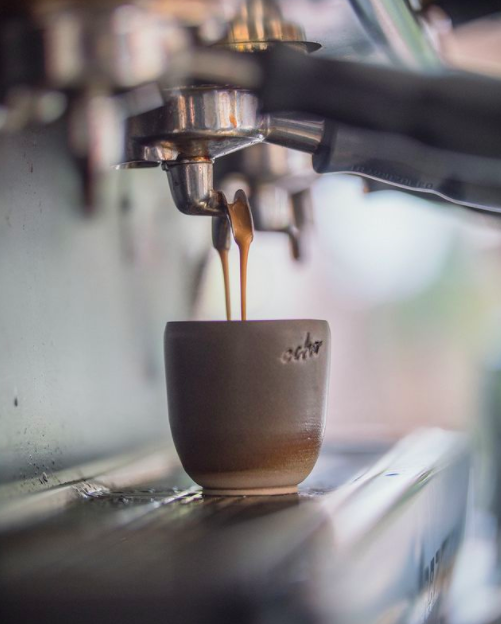 We love to see more attention to detail being paid in cafes around the country, especially when it comes to the cups we drink our coffee from. Please can you tell us about your Echo cups?
Our personalised cups are fantastic. A special mention goes to @pottershandceramics on Instagram, who does an amazing job for us. When our customers come through, it's essential that they get the full echo personalised experience. Personalised ceramic echo cups are currently available in regular, tall, grande, tea, and flat white sizes. A good cup of coffee is more than just a matter of taste and art, it's all about the experience and aesthetic, and we're working hard to provide that for our customers.