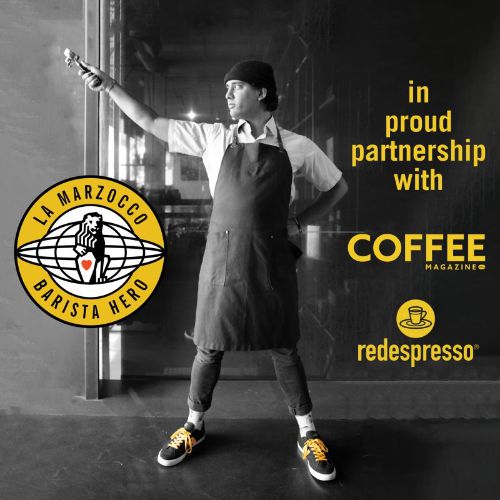 We're very proud to support this initiative from La Marzocco SA that shines a light on the great work that baristas are doing on the ground and we look forward to featuring their stories as this project progresses.
It kicks off in Johannesburg first and so if you're in this region and you see the Barista Heroes table talker and you've just had a delicious coffee from your favourite caffeine dealer, consider scanning the code (we've also popped it below) and leaving your vote for the human who keeps you happy at your favourite cafe! Or you can follow this link and fill it out now (only for GP currently)!
Sinjon Wicks of LM SA, outlines the plan for us:
"We have planned our Gauteng Barista Heroes event for the weekend of the 2nd of July. Once Gauteng is completed we'll be moving straight on to KZN, with the Durban leg of the event to be held at Creative Coffee Week at the end of July!"
There will prizes from partners La Marzocco, Red Espresso, and Coffee Magazine up for grabs for the winning Heroes! Let's spoil the baristas who look after our coffee needs on the daily!