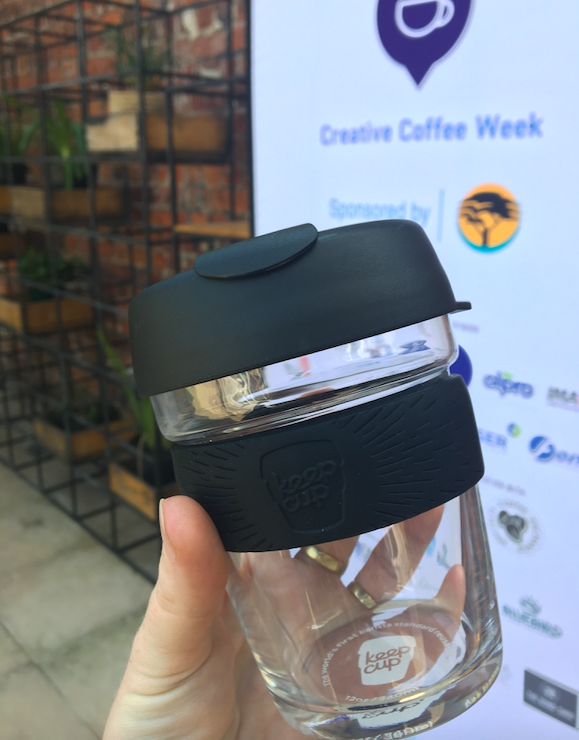 To celebrate the Launch of KeepCup in South Africa, the team from Tipto gifted each of the Creative Coffee Week attendees a beautiful KeepCup.
What's so special about a KeepCup? Well, the thing is, KeepCup have been doing this reusable cup business for a lot longer than most and remain market leaders in the category. They've used their experience over the years to make sure that everything they do is within their ethos, no matter which material they use in their ever-expanding range of eco-conscious designs. They've been pretty iconic and synonymous with the reusable cup movement.
This particular KeepCup (pictured above) is part of the "Brew" range - it is made for the more discerning customer and for baristas themselves. Designed to enjoy the craft and sensory pleasure of coffee on the go. KeepCup Brew is a durable glass reusable coffee cup that's barista standard for the perfect pour. It's lightweight, easy to carry and with a press fit sipper lid it's lovely to drink from - lid on or off.
Are you a coffee lover? Visit Tipto to order your KeepCup now.
Are you a Cafe Owner? Get in touch with Ashleigh to talk Wholesale!
Check out this video where we use the KeepCup Brew in a home barista demo with SA Champ Winston Thomas: