The Style and Coffee Block
Shop 9, Lex Hollmann Center
Malelane 1320
@style.coffeeblock | @themodernswatigirl_za
---
Please tell us a little about yourself and how you came to open a cafe in Malelane?
Coffee has been my go to beverage since the stressful moments during university to my sit back and recharge moments. I got into coffee when I started creating my own mixes of different hot beverages to create a new state whenever I felt like not having a regular cup of coffee- be it whatever brand I chose to try out.
I studied Public Relations and Communications and when I did my honours degree I started having this drive towards business and so I started to do the necessary research. I wanted to merge my qualifications to my passion for coffee, travel, fashion and beauty. I believed and still do see these 4 categories to fall under a lifestyle people could easily fall under.
We couldn't agree more, that's what Issue 35 is all about!
How did you get into coffee? And where did you learn the skills to open your own cafe?
Style and Coffee Block is a coffee corner inside a beauty and style boutique. The whole idea behind the space is to merge my profession as a Public Relations and Communications Consultant that focuses on small businesses and personal brands and my passion. The main aim is to allow my customers the spoil of being served coffee when in need of style or PR advice for their business or personal image/identity development.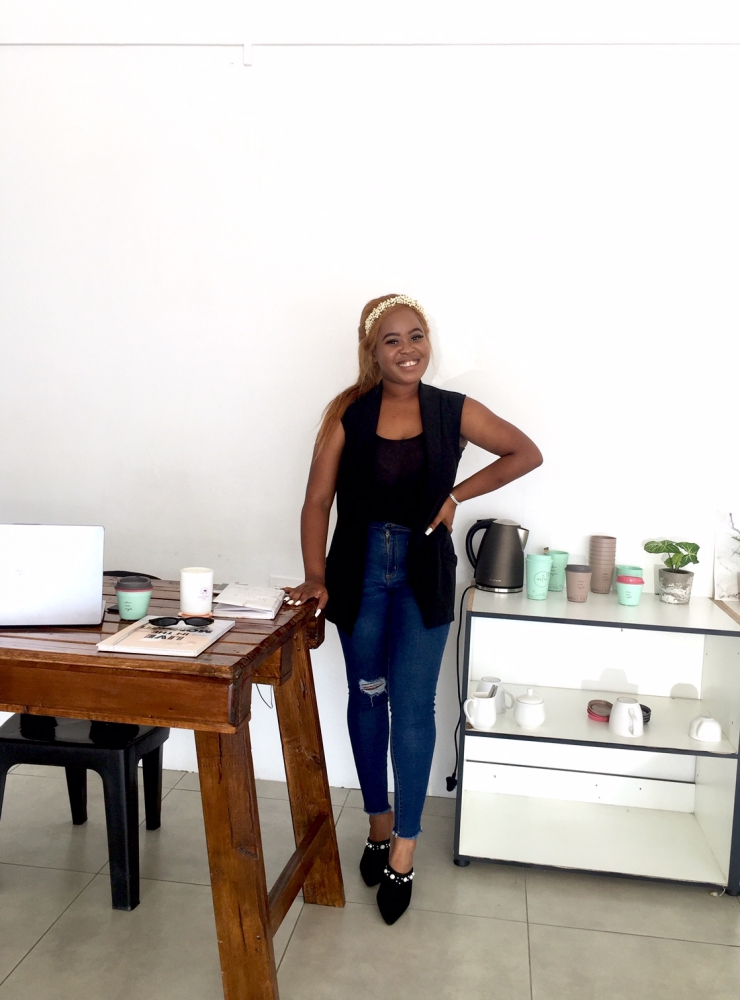 What coffee are you using at your cafe?
As a start, I am currently serving coffee of different brands and still creating my own mixes from different brands. From your cappuccino to your Mocha mixes - Giving my customers a feel at home service. With my love for the environment I am also part of the Recup SA family, offering my clients and customers reusable and recyclable tumblers.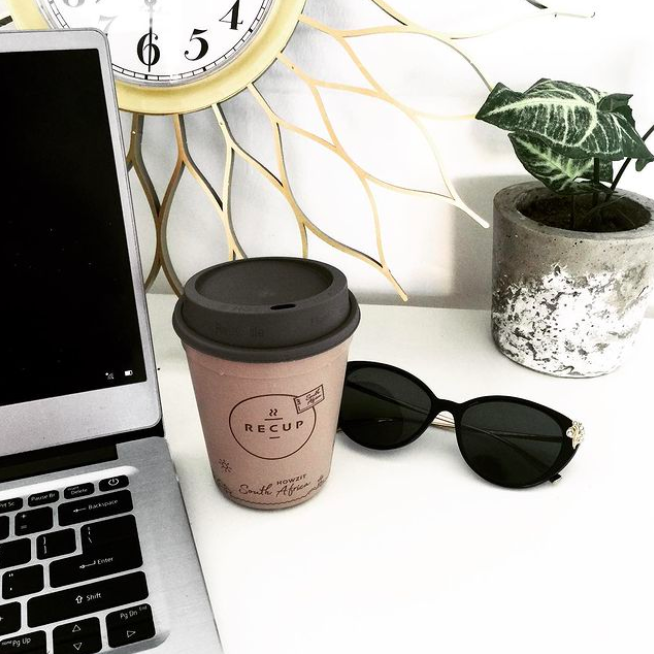 What is the ethos of your business? And what do you hope people will experience when visiting your space?
Nothing fails when passion is rooted in your purpose. When one is passionate about what they do it is projected easily through customer service and deliver which inevitably leads to business success.
Is there anything else you would like our readers to know about your cafe?
Although I'm located in Mpumalanga Province, I enjoy traveling and trying out different coffee spots that just add that much needed coffee touch to my travel experience.