We chat to Trevor Fitz, co-founder and coffee geek behind Beethoven Coffee Co to find out how their journey took them from home barista to runner up at the SCASA National Barista Champs to a fully-fledged coffee business.
---
We first met you at The Home Barista Jam we hosted at Coffee & Chocolate Expo way back when, can you tell us how you first got interested in coffee?
My interest in coffee came through my older brother, he really drew me into the world of coffee in a way that captured my attention. Before his influence, coffee was just a necessity to me, I drank it cause my doctor said I needed to and that was it. I didn't even enjoy it!
My brother would take me to BeanThere almost every Saturday morning, allowing me to try the different coffees and brew methods and encouraging me to try to identify the flavour differences. I was terrible at it initially, but eventually I started being able to identify the differences. I could tell which origin of coffee he had ordered by the flavours, and it was then that coffee suddenly became interesting to me. I needed to know why each coffee was different and what factors affected the final experience I was having, and through research and tasting I got hooked!
If I look back now, really none of that has changed - it's still about experimenting with flavours and extractions and trying absolutely EVERY coffee I can get my hands on!
You obviously have a competitive streak, you transitioned to the SCASA Regional Barista Championship not long after that. Why do you enjoy the coffee competitions and what was your goal in entering even though you were not involved in the industry when you first took part?
Honestly speaking, my competitive streak is biggest within myself. I'm obsessed with doing everything better than I did it before, and when it came to coffee it was no different. I had theories and skills and wanted to test them out to see if they were any good, so I entered that first Gauteng Barista Champs!
I entered competition that first year for three reasons, to test my abilities, to really experiment with coffee and to learn as much as I could - and that is the basis of my entire journey.
The success we enjoyed at the Barista champs that year is what made me want to enter the industry and turn my hobby into something more.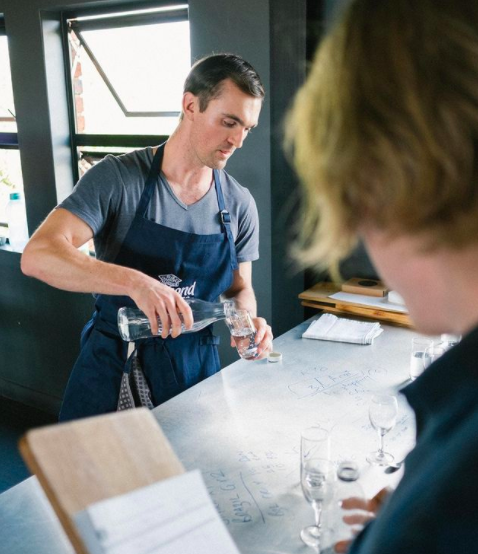 Who were your major influences in this journey?
Without a doubt, the biggest influence along this journey has been Nkulu (Khulekani). He was the one who trained me initially, and he convinced, even hounded, me to enter that first barista competition! He helped me prepare my set and drilled me on my technical skills, as you can imagine - he is always the best tech at comp! He still tells me I'm doing it wrong when he sees me make coffee for him.
Another big influencer was Jono, from Bean There. He helped me put together my business plan and even sponsored my coffee for the first competition. I used his Burundi that first year! He has helped out so much with guidance and support whenever it was needed, I only hope I can return the favour one day!
It's the duo of the Jono's I'm thanking, as Jono from Rosetta has been a major sounding board in my roasting journey and someone I've aspired to follow in the footsteps of. He's always willing to chat if I need some input, or to sample some of our beans and give us feedback.
There have been many, many influences and contributors to the journey thus far, I think of Johnson and Sandro just to name a few more, but if I had to list them all - we'd turn this article into a book.
Since you began roasting, Beethoven has evolved from side-hustle to full-time coffee Roastery and Cafe, what has that process been like?
The process has been tough at times to be honest, but also very exciting! We started out roasting just a few kgs a month, and sold most of it to friends and to our families. Then as we gained confidence and our website took off and the news spread through good word of mouth, we've turned the side-hustle into a fully-fledged roastery.
We definitely made some mistakes along the way, but we learned and improved, and I think that's what it's all about - the constant desire to improve on ourselves, our product and the experience that we want to deliver. It's something that we regard as one of our greatest strengths and what drives us to keep growing. We've had to try and try again many times but the knowledge and confidence we've gained along the way is invaluable! It's also been exceptionally awesome to see the response that people have given to this dream that we've birthed and to see our coffee being drunk all across South Africa, and occasionally the world. It's those moments when someone says, "wow this is the best coffee I've had!", that keeps you going when it gets a little tough.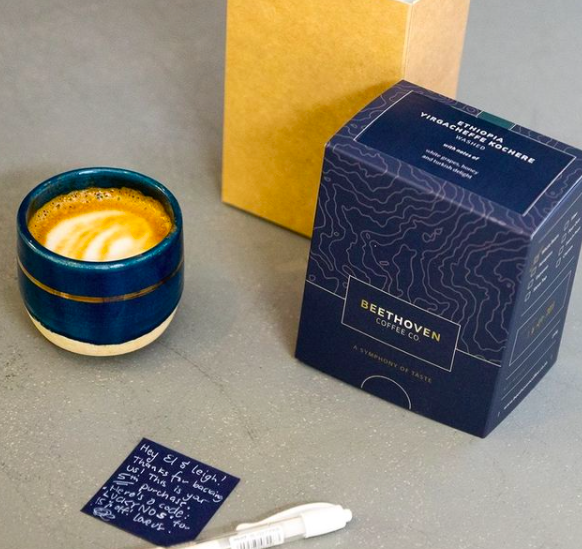 The cafe, our Beethoven Coffee Bar, in Mall of Africa was a whole new ball game! We launched this store, the first of many to come, in partnership with the rebrand of CNA, and it's been an insane learning curve but also so much fun! It opened its doors last November just before Uncle Cyril sent us back into that intense lockdown, but it's slowly developed its own personality and vibe and is drawing a little crowd of fans. The bar is a takeaway space serving up a blend we made solely for it and some of our favourite single origins on batch or as espresso. We took our comp experiences over the years and developed some signature drinks using all our own ingredients and recipes - an ode to the competition space!
Who makes up the Beethoven Team?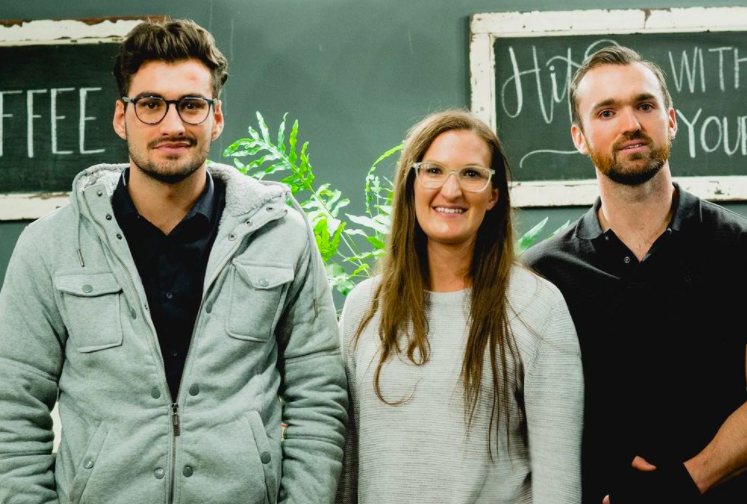 The core of Team Beethoven are the familiar faces you know from comp - Claire, Branden-Roy and myself. We've gained a few new partners in the form of Andrew and Dave, who are in our admin and finance team and we always have an army of volunteers!
The team at the Beethoven Coffee Bar in Mall of Africa are two of the BEST, Thandi and Linda, both originally trained by Nkulu, so anyone popping in for a coffee is in great hands. Thandi, some of you may know from the last Gauteng Barista Champs, when she competed with a coffee we roasted for her and placed in the top 6 at her first ever competition! We're hoping to have at least two in-house competitors for the next one.. watch this space!
How would you describe the ethos of Beethoven Coffee?
Our ethos is really summed up in three things - sustainability, quality and education.
We're in the specialty game for those exact reasons. We want to ensure that farmers are getting a good price for their coffee, we want to ensure that our baristas are being paid a wage that reflects the skill they possess. We want to ensure consistently good quality coffee is being produced because it's worth the farmers while, and that consistently good cups of coffee are being brewed with our coffee because the baristas have a desire to honour the product. And in turn we apply those filters to everything we do, from roasting to packaging to training. It's about sustainable quality and educating the consumer, the community and ourselves.
We can always add more value, and we strive to learn the most and share the most with those who cross our paths.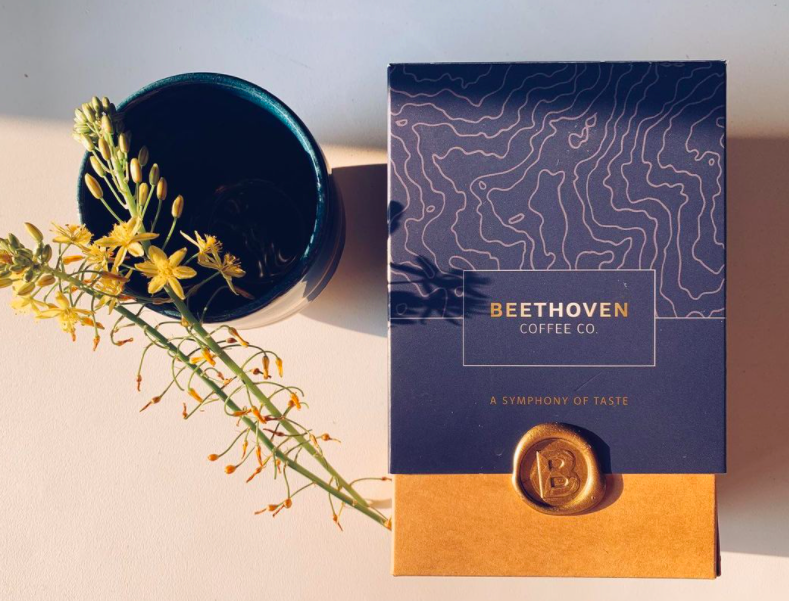 What have you learnt along the way? Would you do anything differently if given the chance?
We have spent so much time learning, again I could write a book?!
We've developed our own hot chocolate, chai concentrates and syrups alongside striving to consistently source and roast the best coffees we can. At our core, we love flavour and it's been a world of fun to explore that through comp and now in the roastery as we sample new coffees and test out new products!
It has been an exciting journey to develop, test and create our own brand and to develop an ethos and way of working that resonates with who we are and what we want to achieve for and in the SA coffee industry! You learn the nitty gritty things, the admin and the day to day operations, whilst being able to sample, taste and explore all these different and exciting coffees. We've met insanely creative, talented and dedicated people who have taught us so much about our industry and ourselves! We continue to learn every day.
If given the opportunity, the only thing I would do differently is to spend more time considering our initial packaging. It's beautiful and iconic, we know, but it has also given us many sleepless nights and headaches!