This week we finally got around to visiting the new Genio premises and we are so glad that we did!
The building is beautifully laid out with a mod-bar and cupping table right next to the reception, so customers can immediately enjoy playing with coffee as soon as they enter or be served in the little boutique, and beautifully manicured, lounge-come-reception area. There is a fully fledged Zoom and training/presentation area with a 360 camera that follows you around as you present!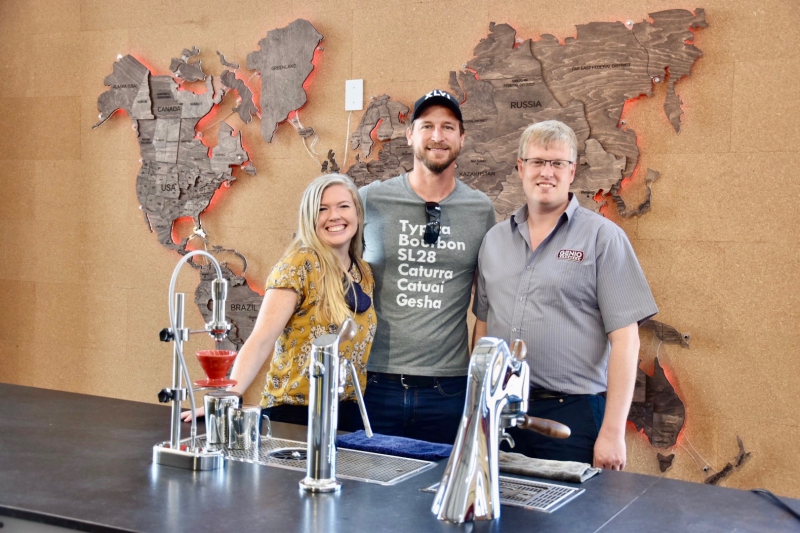 Mel, Iain and Neil at the mod-bar, with a lazer cut map of the world as a backdrop. The idea is to put a pin where every Genio Roaster is in the world! How cool?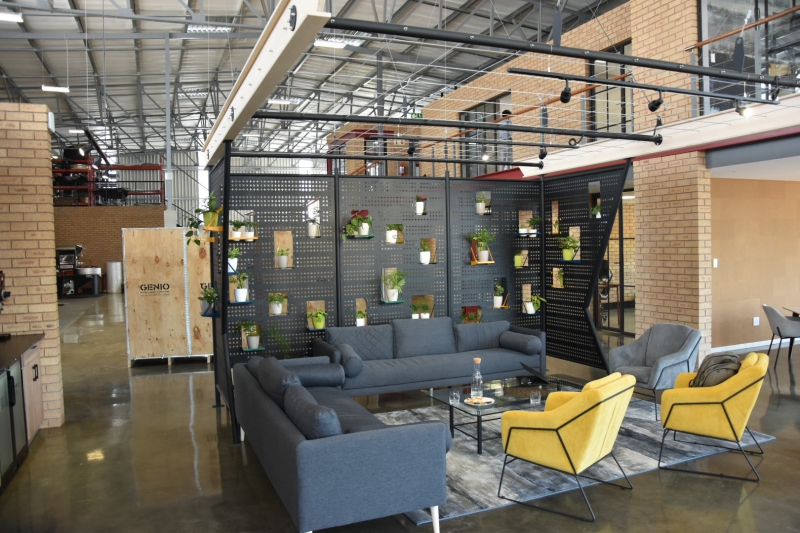 The beautiful reception area - you'd be forgiven for thinking you were in an ad agency or a tech firm rather than a coffee roaster manufacturing facility!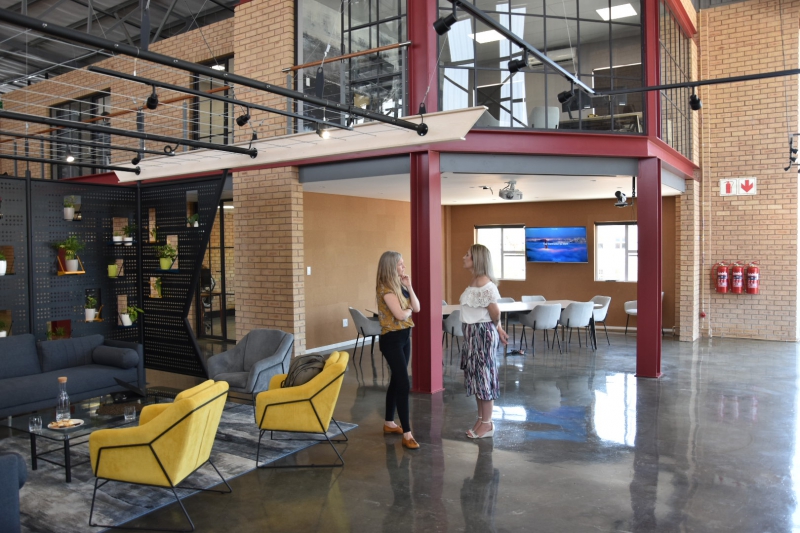 Elsie from Genio and Mel stand in front of the specially designed Zoom training room, so the Genio team can train their overseas customers via the digital platform.
Neil and his team have found a really good balance between a beautifully aesthetic space and a factory - after all, they build coffee roasters on site, they commission them off site and they follow up with training and support. As a result the team has grown significantly over the past year and a half, with Genio launching into the Middle East and to a number of overseas destinations as well as keeping their SA customers happy and bringing out a few really amazing new offerings like the Genio de-stoner and roaster customisation to boot.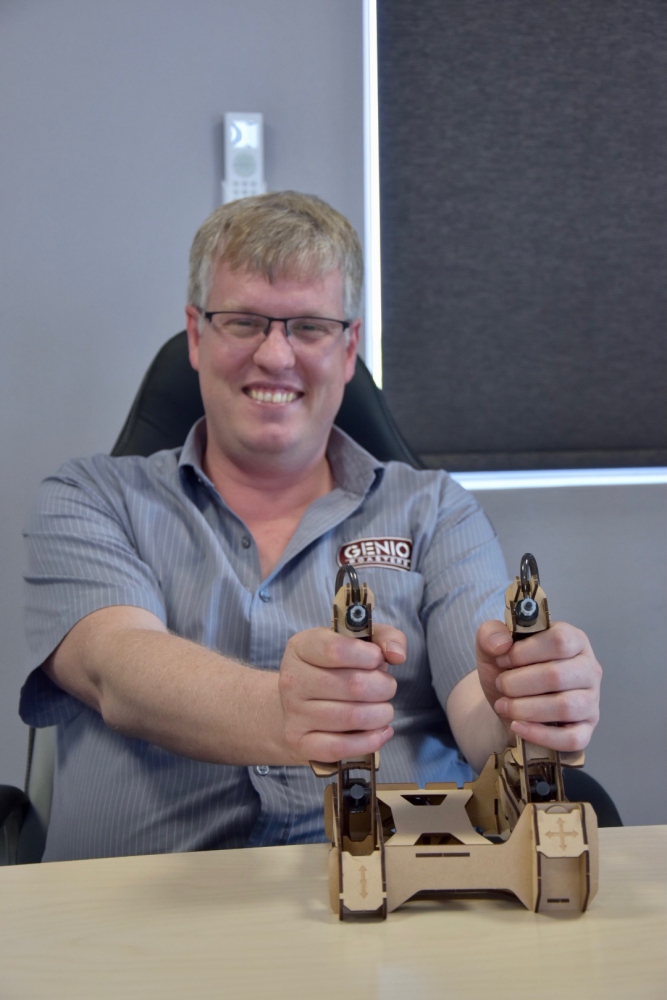 Driving the Genio business! (Neil actually made these robotic joysticks himself)
"I am an engineer after all", says Neil "The best advice I have received has been to 'work on the business, not in the business' " and hence I have handed over a lot of the core tasks to my amazing team and I'm focusing on scaling and improving our business as a business" he says.
There is a lot going on at Genio!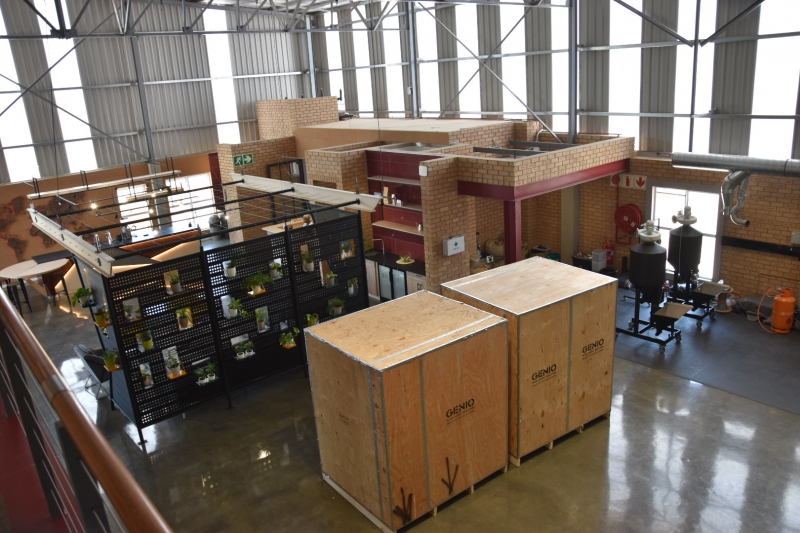 Two completed roasters stand ready to be shipped and commissioned!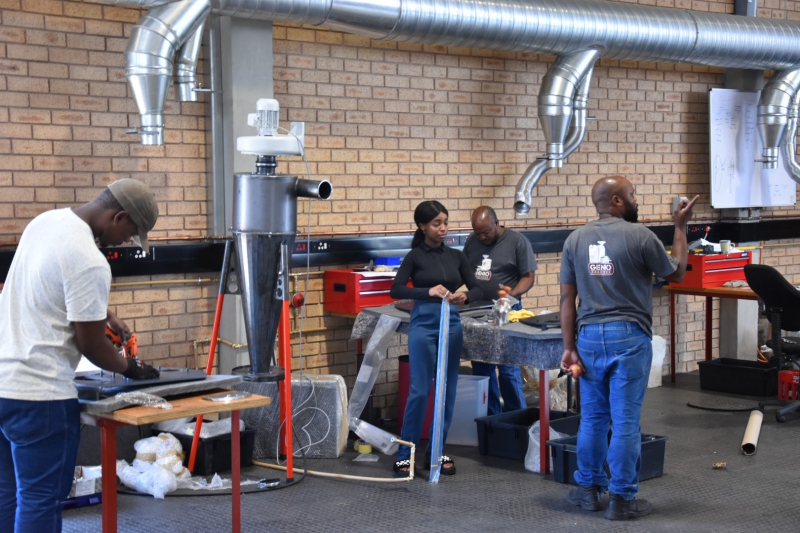 The team at Genio on the assembling line.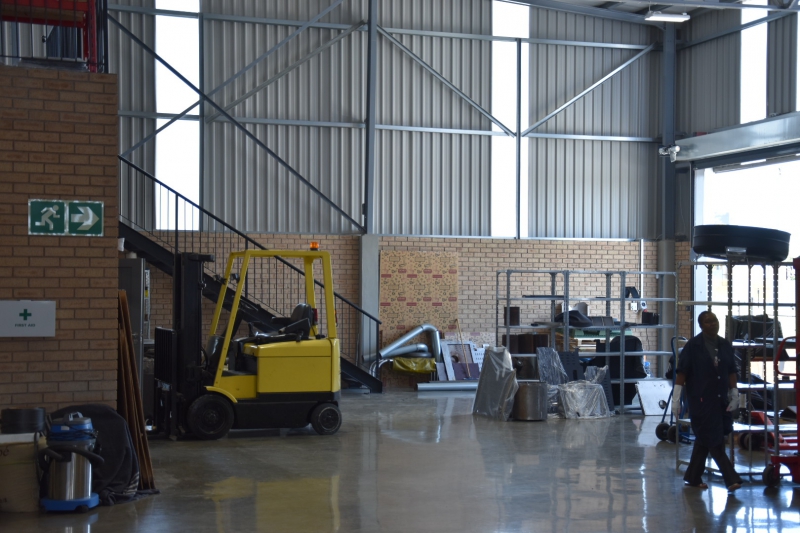 If you haven't visited the new premises, we highly recommend you make an appointment with Elsie, who will be glad to show you around and between her and George, will definitely sell you a Roaster while you're there!
Genio are the presenting Sponsor of Coffee Magazine's "A Shot in the Dark" roasting competition 2018 - 2022.