There are some very exciting things happening in the South African coffee scene at the moment, despite the challenges of Lockdown and COVID-19 which have hugely disrupted things... some of these circumstances have forced a change in trajectory and we want to shine a light on some of the individuals who have been brave enough to strike out on their own and forge their own path.
Off the top of our heads some of the influential names that spring to mind are 3x SA Champ, Winston Thomas who left steady employment to pursue his dream a few years ago, and has been featured many times on this platform. Others are Wency Masawi, Stevo Khun, George Bertolis and most recently Khulekani Mpala (watch this space for breaking news on his new venture!) to name a few. It is a scary thing to leave the financial security of a paid job to chase your dreams...
This week, we want to talk about a certain Mr. Johnson Sehoro.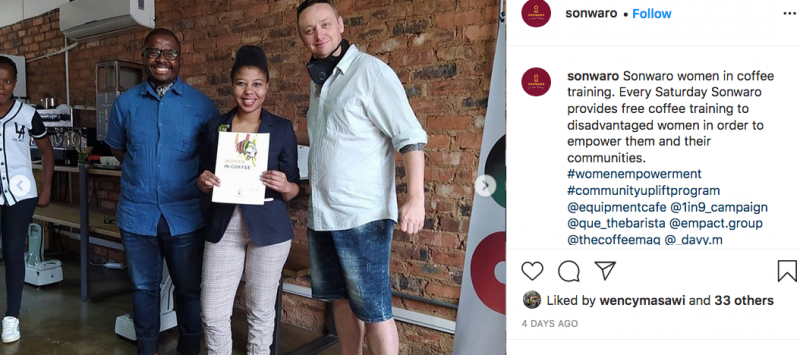 Look at that smile! Johnson has been running a series of events, most recently a weekly (every Saturday!) free Women in Coffee course for women in the community.
A few years ago Johnson was working for Ciro where he had been a barista trainer for close on a decade. Finally he decided to leave and he setup a coffee business and barista training academy at Lilliesleaf Farm (the site of the Mandela Museum in Rivonia). Now, what really makes Johnson special is his drive to train deaf baristas and to empower women. Under his new brand Sonwaro Coffee, Johnson has been pouring a lot of time and effort into, not only running his business, but also in empowering the deaf and by hosting free training workshops for women in the community where he works.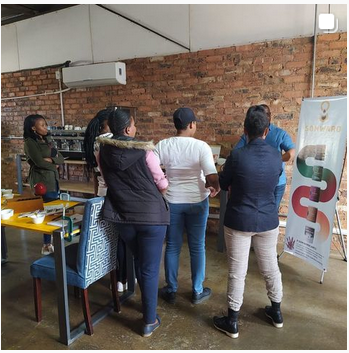 Saturday's are a free training day at Sonwaro for disadvantaged women, giving them skills in coffee preparation.
It has not been easy for Johnson - there have been many challenges facing the fledgling business, involving a few re-brands and a scrap with giant's Red Bull, to name a few, but Johnson always seems to come out smiling, positive and ready to pivot as he goes.
Johnson and Sonwaro have also been holding a few events recently to try and stimulate activity for the coffee community where Lockdown has created a vacuum of coffee events. He has been busy! Besides his daily training of the deaf baristas, there have been barista Jams and a coffee and tattoo day!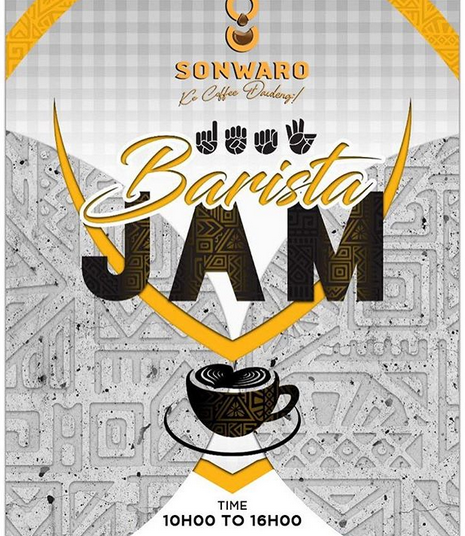 Time to Jam!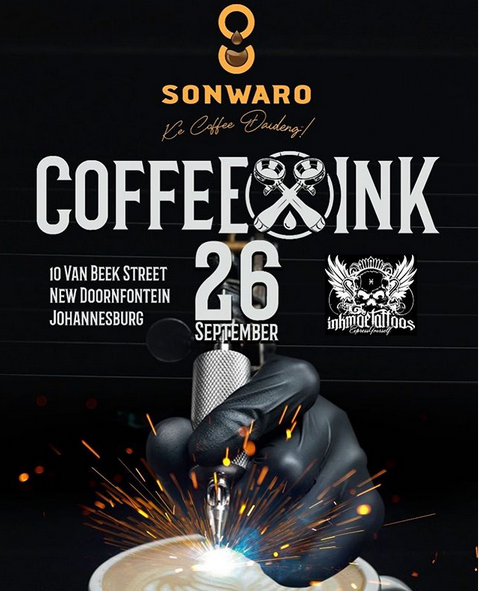 We miss coffee events!!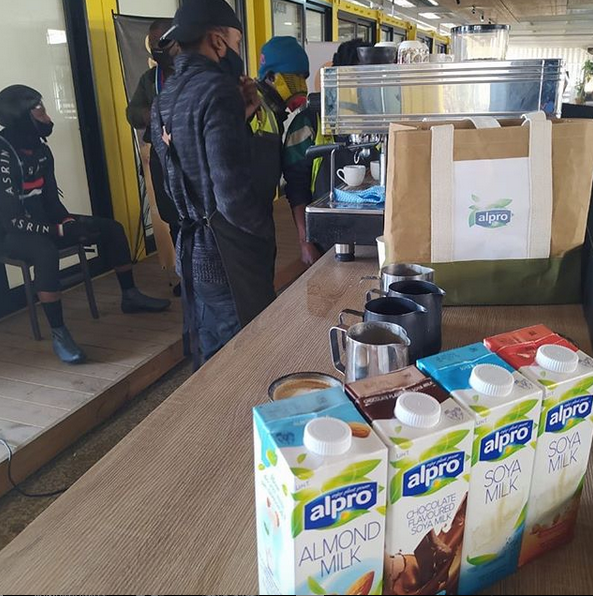 This was a "blind tasting" of the new Alpro milk series. Johnson is an Alpro brand ambassador.
Check out some of the posts from Sonwaro coffee, and give Johnson a shout for any of your coffee needs.