This beautiful cafe in Maboneng is a community favourite! We caught up with them to learn a bit more about this dynamic team. Say hello to Home of The Bean!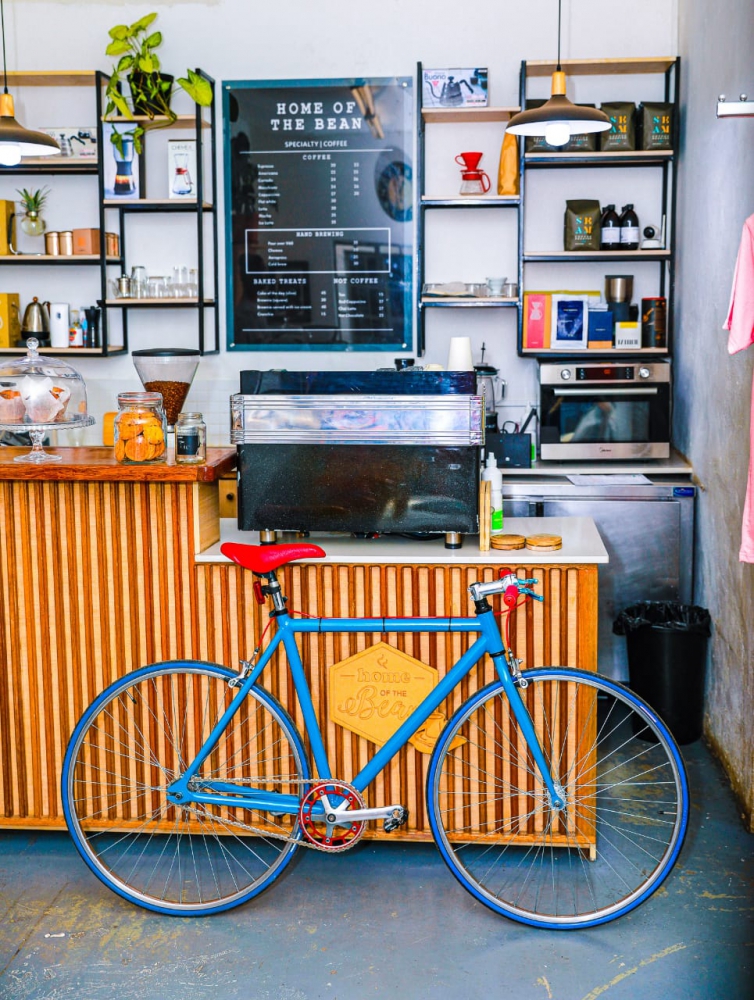 What was it like putting together your beautiful cafe?
It was exciting. We've had designs in mind for a while but had to work around the budget so we took a little bit of this and a little of that. Our space is quite small but we made the most out of it, we've kept it minimal and homey. Our most unique pieces we had made and love are the counter and our coffee table. When we started our intention was having art rotate on our walls to have different pieces at a time giving the space a unique feel each time someone walked in. It's definitely still a work in progress and always looking to remove what no longer fits and adding something new.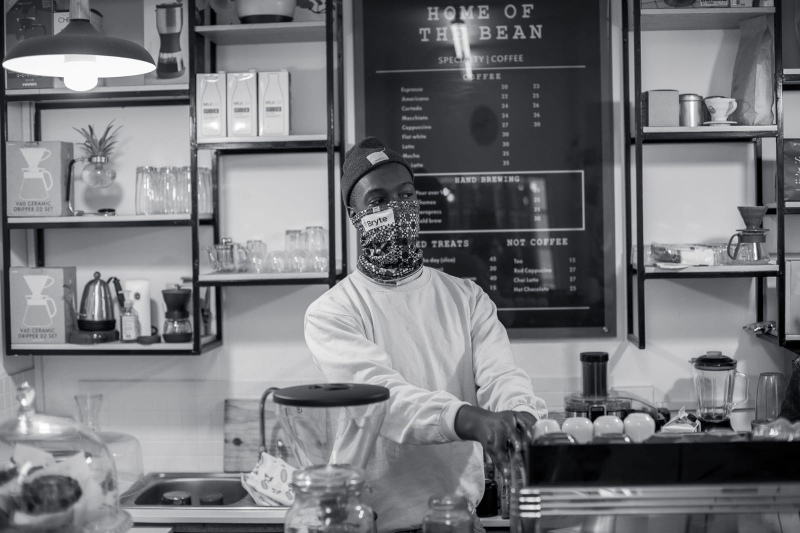 Who are the key players in your team? And can you tell us a little about each of them.
We have 3 Baristas: Katlego Panama, Tshepiso Matotola, and Katlego Modise. They are an amazing team, they keep the train moving. You walk in and you're guaranteed warmth and a vibe, always ready to serve and to make sure everyone gets their fix just the way they like it. With a smile. Katlego P (an interior designer at heart) is our manager at the Maboneng shop, very welcoming, loves to engage with people, and also the guy responsible for the great jams you hear at the shop. Katlego M (an amazing graphic design and accountant) who works with Kat M, welcomes you with a smile, loves his coffee, plants and mostly in his Sunday best. Tshepiso is our most humblest yet observant player always early to make sure the machine is set before any orders. He is managing the Newtown Office kiosk and doing great at it.
What is the ethos of your business?
We love our community and the people in it and have dedicated and committed our hearts to reaching out and stretching our hands to the service of others. Helping people, inspiring people and giving them a place or sense of belonging is core aim of our business. In any way we can we want to help, even if it means doing it through or over a cup of coffee, one bean at a time. We are a Home and all our people are family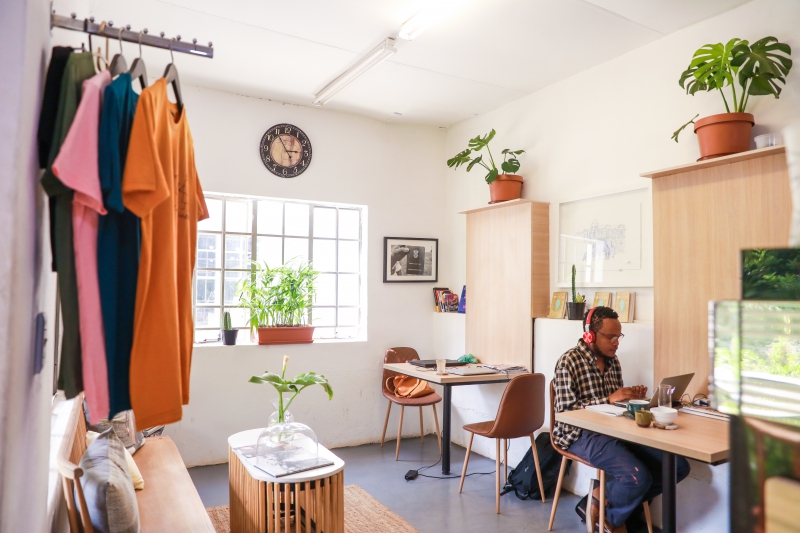 Tell us what makes your space special to you?
The people and the coffee. How it has become a connecting spot for people from all spheres. It has become a help for young creators to meet and connect. Allows us to recognize upcoming creatives, for one our walls are open for rising artists to hang some art they're selling. It's the creation of community and a helping hand.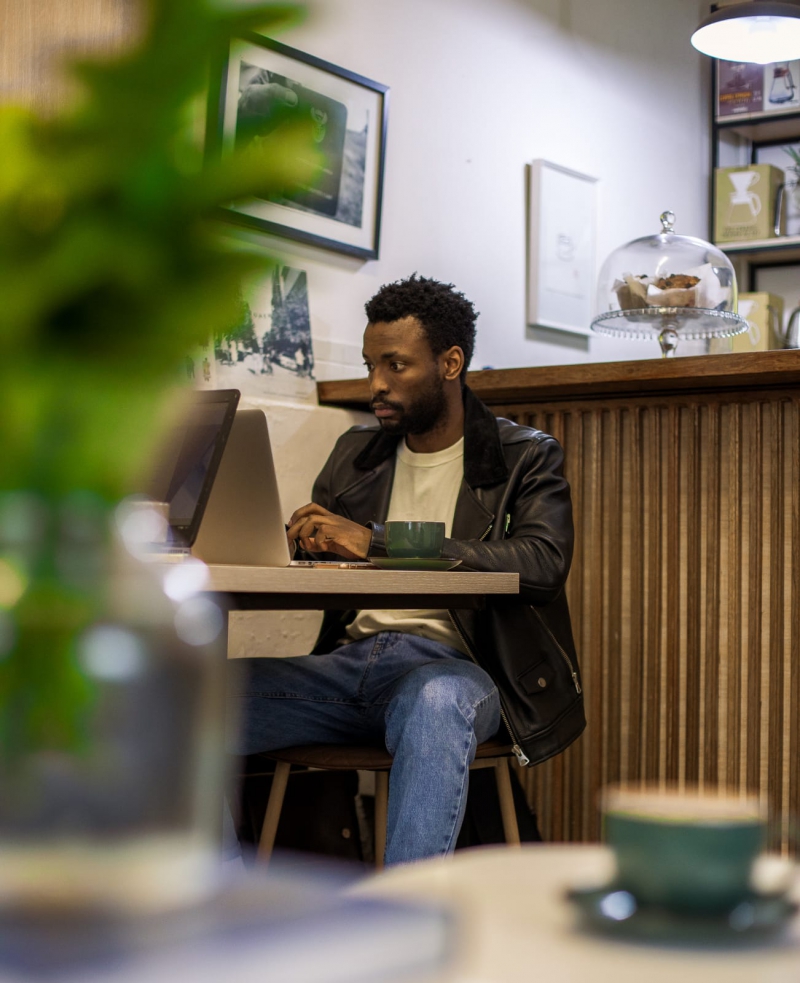 What do you love most about being in the coffee industry?
To be part of one of the most loved beverages in world is crazy amazing.
The community that exists between the owners of different cafes is inspiring, everyone going in one direction but in their own way. We found the community welcoming and willing to share information, experiences and advice. Everyone's drive makes you want to strive even more and push harder. There's always something to learn.
How important are regulars to the fabric of day cafe life?
They are important because as a business you have a minimum target per day you need to reach. Regulars make it possible for one to help meet that target and sometimes exceed it. Most importantly we get to build a relationship, again back to community which is what coffee is. We get to share deeper conversations, the highs and the lows. They are our special people of the day that keep our flame lit, we appreciate them.
Name one menu item that we would never expect or have heard of before - a uniquely HoB creation! (food or beverage)
We have a signature treat and a fave sandwich. Our Brownies are our signature treat, soft and heart warming. Our toasted biltong-Avo sandwich is also a fave.
How can people get coffee from you during this time?
We are open during level 3 for deliveries and collections around Maboneng. We also allow only a few sitting customers. Observing all guidelines :all customers with masks, we have sanitizers at our entry point and clean the tables after every customer. All baristas behind the machines with their masks on and gloves available for handling orders.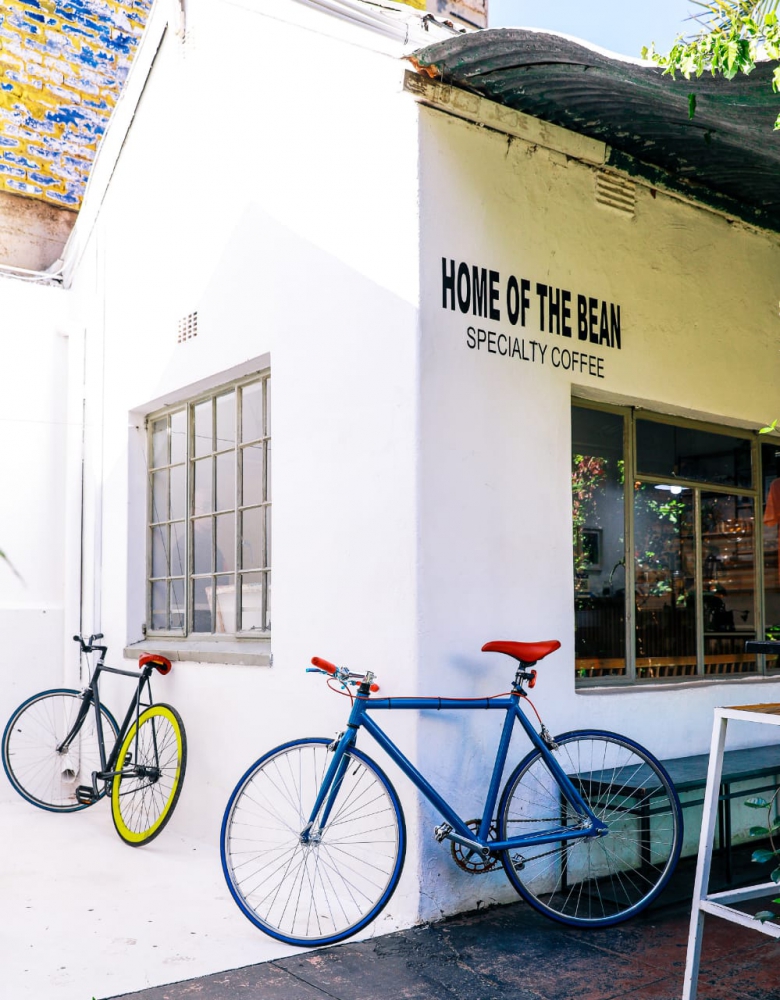 What have you learned about yourselves and others that you didn't know before this?
We have learned that there is so much to be Greatful for because one moment you have this and the next you may not. Living in the present has seemed to be all we have and helps to reduce pressure and stress. We've learned that there is a lot of good out there, seeing people come together to lend a helping hand, we have experienced this first hand. We can't thank our family (customers) enough for their continued support, it's been so overwhelming.
What would you like to tell everyone in your community at this moment.
It is a tough season but let's work together through this season. Let's adhere to the guidelines, protect ourselves and others by wearing masks, washing of hands and not forgetting to be kind. We all have something we can give to those who are not coping or less fortunate, so let's lend a helping hand. Find out how you can help small businesses, whether by donating, ordering online, or even checking up on them. A little goes a long way and it will take all of us to fight this. We may never be the same but we will overcome.