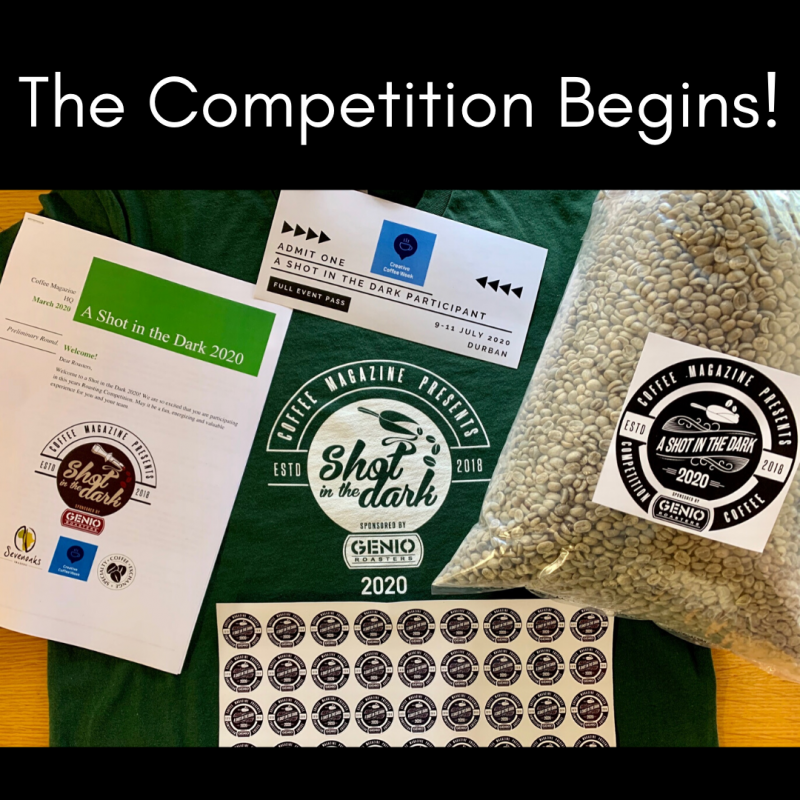 Here's some good news!
This week (and what a week it's been!) we packed and sent out all of the competition coffee sponsored by Sevenoaks Trading and a bunch of goodies to our 50 "A Shot in the Dark" Roasting competitors.
Thankfully, one of the aspects of Coffee Magazine's A Shot in the Dark sponsored by Genio Roasters is that Roasters stay in their own roasteries and use their own equipment to roast the coffee - so self isolation is kind of a pre-requisite! Take that Corona Virus!
It's been a challenging time, with everyone in the coffee community being effected, and there are many serious downsides this has caused our Industry. But we are optimistic that both the coffee community and South Africa at large will face this thing together and we will overcome it.
With the current State of Disaster in mind, we have taken every health precaution is assembling the ASITD packs - using all the necessary protocols and including a special COVID-19 insert for competitors to follow. We, along with our Event Partners have even ensured that the courier bags that competitors receive are pre-labelled to minimise third party handling and possible transmission of anything virus-related.
We wish all competitors the best of luck, and we are thrilled to be able to push ahead with A Shot in the dark, safely and responsibly.