We chatted to Kyle Brown, captain of our Blitzbokke for many years, who has started Eighteen Coffee with his team mates Cecil Afrika and Philip Snyman. A team that drinks coffee together obviously stays together!
You've created a mini Sevens team reunion with this business; who is responsible for what and who else is part of your team?
Hahah, that was all by design! We've been friends in the team for so many years and we wanted to find a way to keep a close as rugby draws to a close for most of us.
Eighteen is made up of Cecil Afrika, Philip Snyman and me (Kyle Brown). It's the total of our jersey numbers, 2, 6 and 10. We're still figuring out so much about the backend of running a business, a couple hard lessons but it's been amazing so far!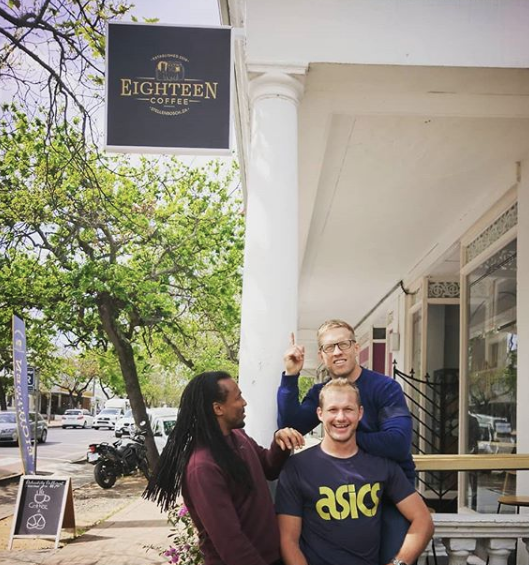 Tell us about your fresh store in Stellenbosch?
We partnered up with an established store in Dorp Street called Delicately Different to form the Coffee & Pastry collective. Mari De Kock and her team make incredible food and pastries and we wanted to match that with an equally high standard of coffee.
What do you think sets your brand apart?
I think it's the combination of 3 pretty different personalities. We've also tried to maintain a really hands on feel, and I know that this will become more difficult to achieve as the business grows but we'll keep giving our best to keep the personal touch.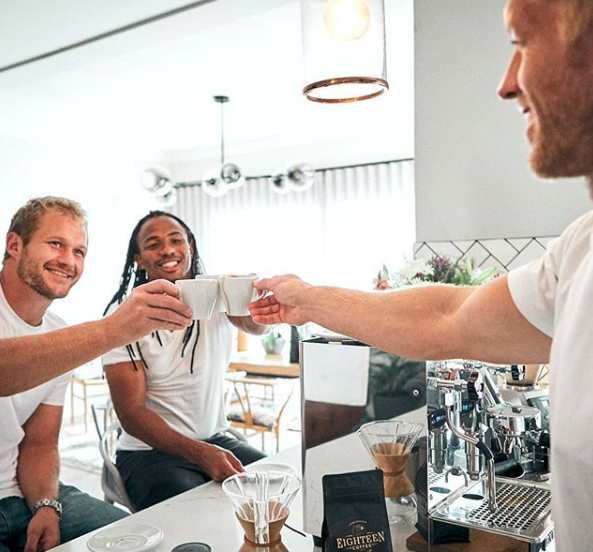 What have you learned from International sport that you'll apply in your day-to-day running of Eighteen?
That consistency matters - once you create a beautiful cup of coffee for someone, they create an expectation and our job is it consistently meet those expectations, over and over again.
How did you prepare yourself for a career in coffee… tell us a bit about that transition.
Honestly, we got into coffee because we really just love coffee and the environment that creates for people to share great time together.
We've worked very closely with our roaster, Matt Grobler, to create a blend that all three of us love. Since then, it's been all about educating ourselves on the intricacies of coffee. And most recently, the brand is really starting to gain some momentum and the idea of this becoming a real business is quickly becoming a reality.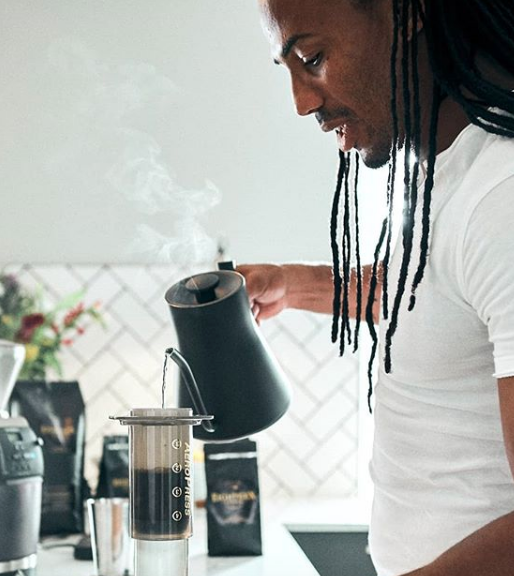 So the big question is, what's your score prediction for Saturday's final? ;)
Haha, I reckon it'll be a proper smash fest - probably end in quite a low scoring game. Prediction 13-10 to the Boks.