Pietermaritzburg has a brand new coffee drive through called Coffee Box and it's awesome!
An offshoot from Maritzburg's favourite coffee house, Coffeeberry, Coffee Box is situated at the brand new Athlone Circle development (it's the one at the bottom of Town Hill - so perfect for those of you from inland visiting the KZN Coast this coming summer holidays!) and it has such a great team and a great vibe.
We pulled in at mid-morning on a Tuesday and there was a lot of activity around the place. First we popped in to say hi to Nombuso and Khaya, part of the team running the operation at Coffee Box, and then gave the drive through a test run!
And this is how it went...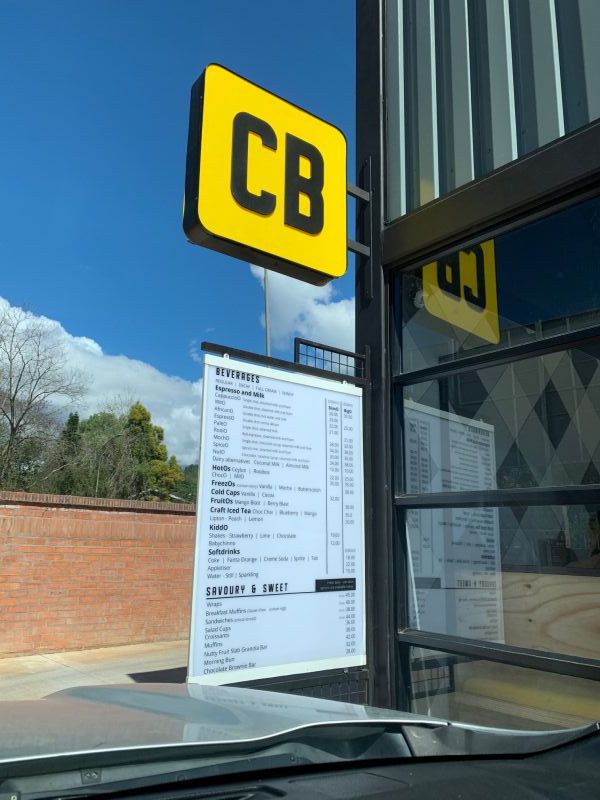 The ordering menu is nice and simple, the intercom worked great and we even got upsold on a breakfast bun. How could we say no?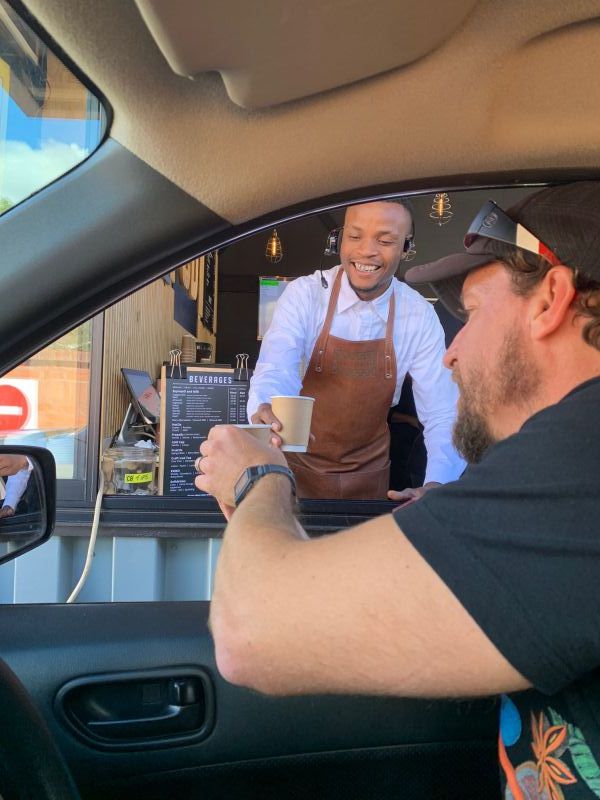 Next we started the stopwatches (just for fun!) and then drove around the corner, pullling up at the service window where we had one car in front of us and watched them get served. We waited less than 2 minutes to get our coffees. In fact the cortado and the flatwhite arrived before the breakfast bun!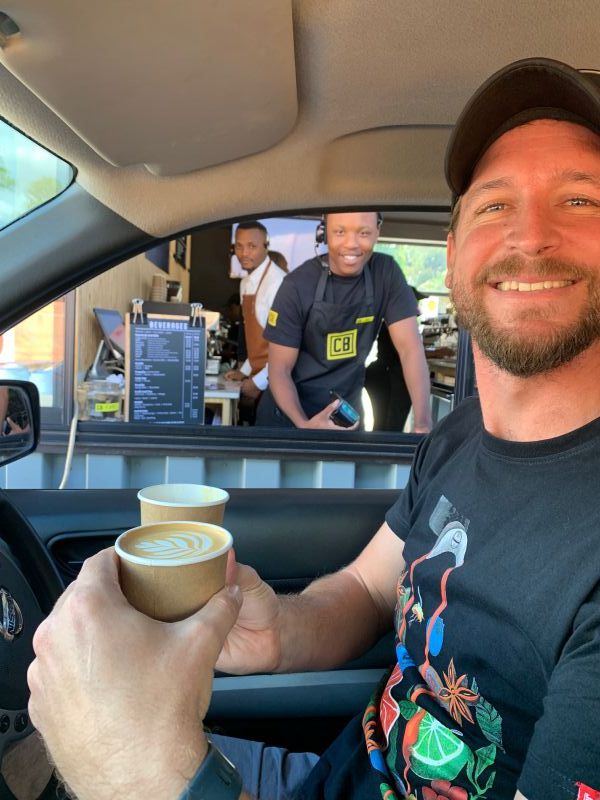 The cheesey grin says it all! Delicious coffee, very well prepared and quickly served, we even had some latte art on the flat white.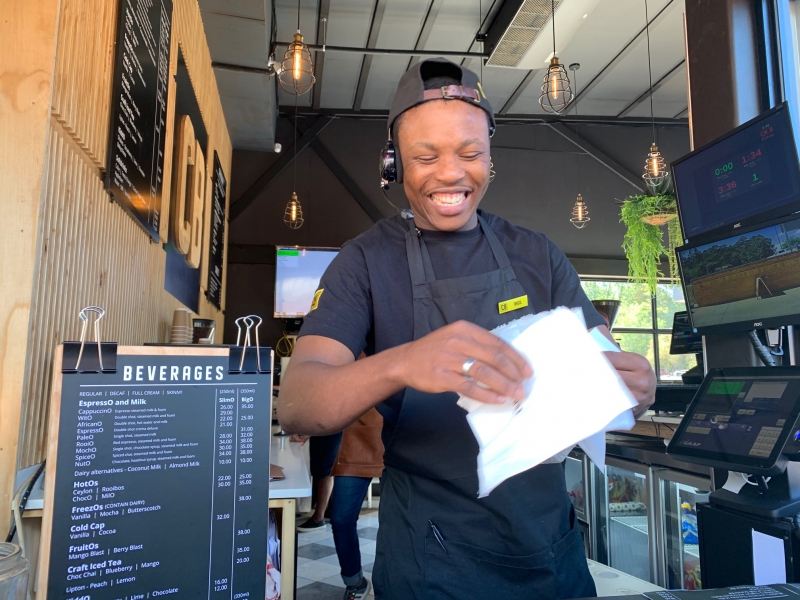 Coffee Box has a great energy and an awesome bunch of bubbly coffee professionals operating it.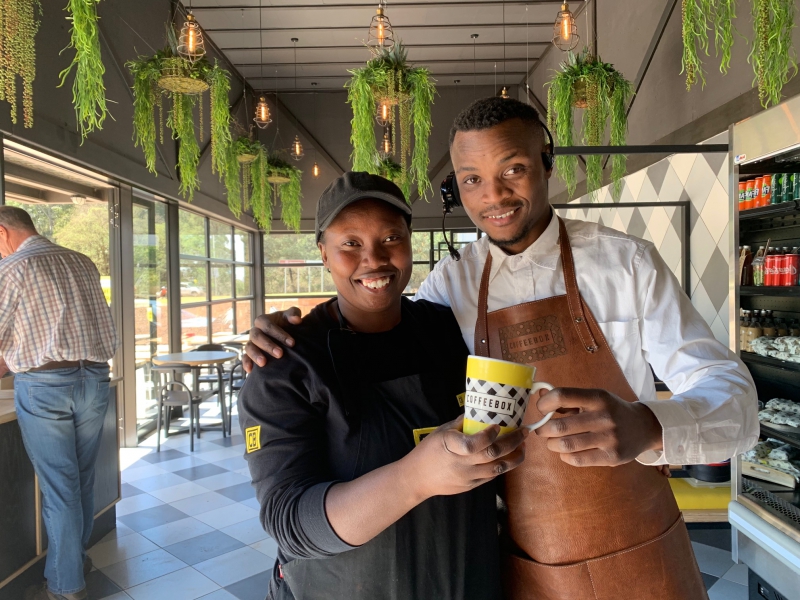 Nombuso and Khaya even let us take a photo of the inside, as long as they were in it! It's a great little space if you want to chill and have a sit down coffee too. There are some delicious food items on sale too.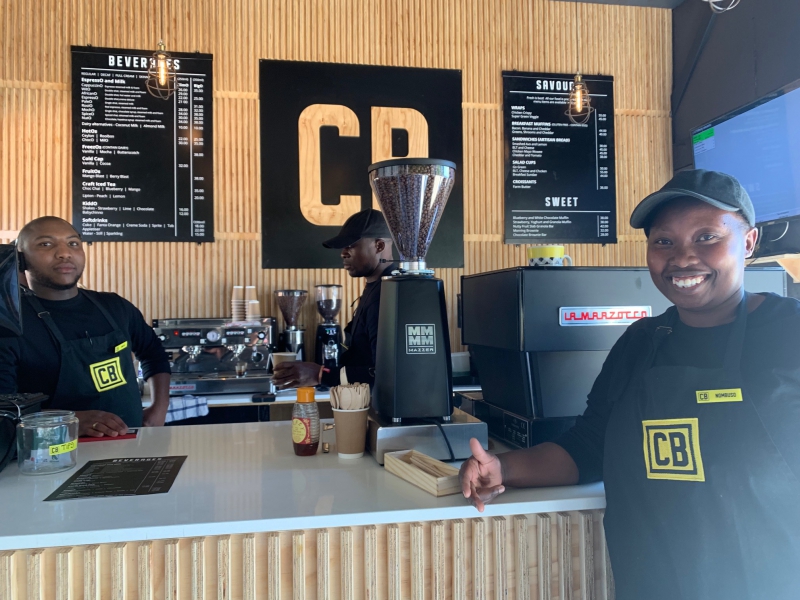 Go Team! We highly recommend a visit next time you are in PMB.