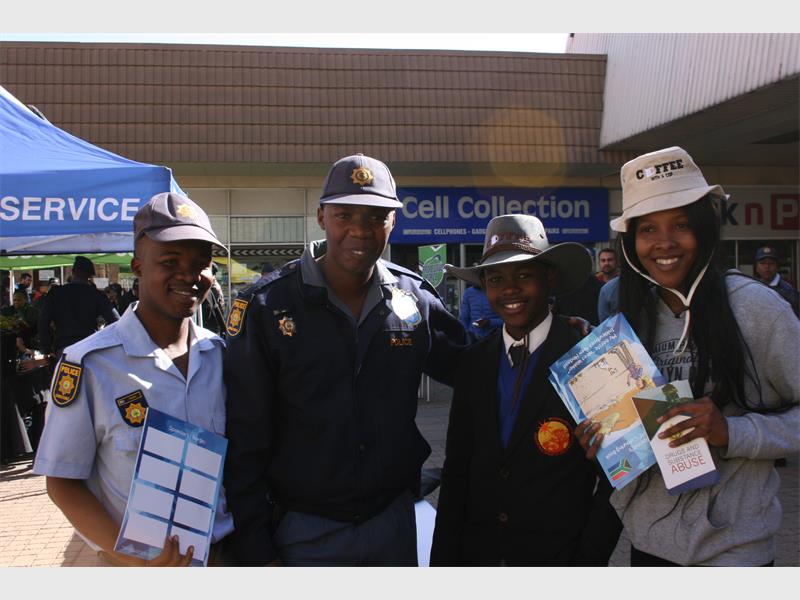 All images: The Alberton Record
"Building relationships. One cup at a time." That's the tagline of the Coffee with a Cop community engagement initiative which launched in California in 2011, and has since expanded around the world, proving the unifying power of coffee. Having found its way to South Africa, the third meeting of community members and police officers recently took place in Alberton in Gauteng.
Organised by Eddiewren McClary and chairperson of the Gauteng Provincial Community Policing Board, Thokozani Jacob Masilela, Coffee with a Cop is working to bridge the gap between the police and the community they serve, breaking down barriers and building trust in the process. The events give police officers and the public the opportunity to get to know each other, ask questions, and discuss issues that matter to them over a cup of coffee in an informal, relaxed setting.
Building relationships
Not many citizens can claim to have spent time with the officers in their community. In fact, most of us only encounter police officers when there's an emergency or crisis. Coffee with a Cop opens the door for more meaningful interactions, where both parties can talk about their community concerns and how to help each other.
It's also a chance to see the police in a different perspective. As Masilela says, the police are also human beings; they come from these communities, they have families, and ultimately, "every relationship starts with a conversation."
Improving trust is a long-term process, and these events are helping to bring the police and the public closer. Coffee with a Cop gives people the chance to chat to police one-on-one about local concerns, crime prevention measures, and even learn more about police work in the community.
Connecting with the community
At the end of the day, it's all about connection, using the simple idea of coffee and conversation to bring the police and the public together in a social setting. Hopefully this initiative takes off across South Africa – we need more community engagement initiatives that connect people, and what better way to do it than with a cup of coffee?