The team at Red Espresso are celebrating their 13th Birthday! Their red cappuccino® is now a standard menu item on cafe menus around the country and they've grown in leaps and bounds with new products through the years to support the proudly South African rooibos product. They're also just really lovely people. We caught up with Monique.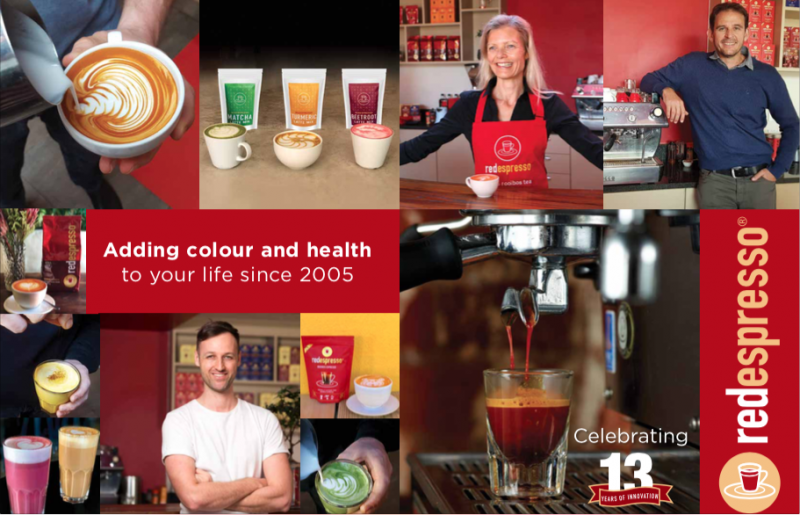 It's your 13th Anniversary! How does that make you feel?!
We feel very proud! When we first launched in 2005 we had a lot of people tell us that we wouldn't make it. We were way ahead of the global health and wellness trend, specialty tea was not as popular as it is today, and the café culture in South Africa was still establishing itself. So our range of healthy cafe style drinks made from rooibos tea (like our red cappuccino® and red latte®) were a really foreign concept for the café owners and also the customers! But thanks to how good our red cappuccino® tastes (!) as well as speciality tea gaining in popularity, largely for its health credentials, and our local café culture becoming more sophisticated and advanced, with a lot more people participating in it, we have seen demand for our red cappuccino® and red latte® grow. And today we are on most café menus around South Africa. So as we celebrate our 13th birthday with 6 international awards under our belts, we feel extremely proud. And glad that we stuck to our guns!
Red Espresso is a family affair, do you think this has contributed to your success?
Absolutely! We are very fortunate that between the four of us family members we have very complimentary skills of sales, marketing, design and product development – we make a powerful team! Also, who better than family to burn the midnight oil and roll up their sleeves and do what needs to be done to ensure success? We have worked 16 hour days when it's been required of us and had a good time together doing it too!
Are the SA rooibos farmers coping as the demand for this product grows?
We only use slow growing mountain tea for our red espresso® (rooibos tea grown at highest altitude has a stronger, bolder, richer taste, just like coffee that grows at altitude) and the farmers have been experiencing a drought for the last 3 years, so yes the supply of our rooibos tea has been a challenge. That said, we have always worked directly with our farmers so they have expanded their business as our business has grown. Also, 4 years ago we launched our subsistence farmers outreach programme which is starting to contribute to our volume requirements while helping transform family's lives at grass roots in an area of extreme poverty.
You've diversified from strictly rooibos products over the years, what has been your favourite and your most challenging new offering?
Our green tea matcha latte has been a really great addition to the red espresso® family. We love it for its amazing health benefits. The challenge was finding the right partner in Japan with the exceptional grade stone-ground matcha we wanted (our Japanese partner has been in matcha for over 100 years) and balancing the taste profile for the South African market. But judging by how well it has been received I would say we got I right!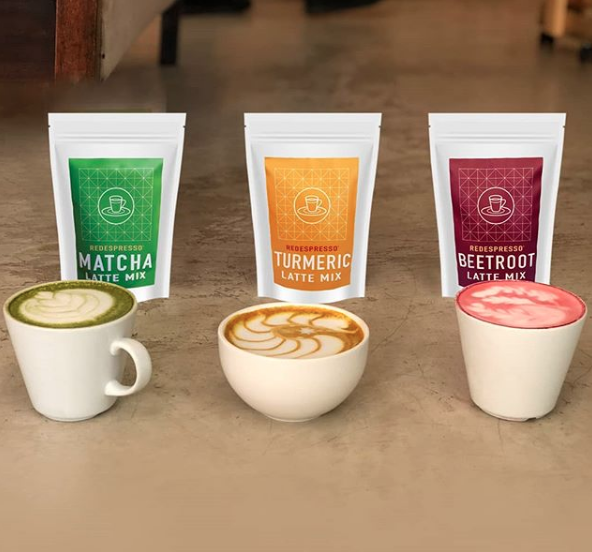 What's your favourite Red Espresso beverage right now? Recipe please!
You can't beat our red cappuccino® as my favourite all year round! But in summertime we drink our fresh red® iced tea every day.
FRESH RED ICED TEA RECIPE: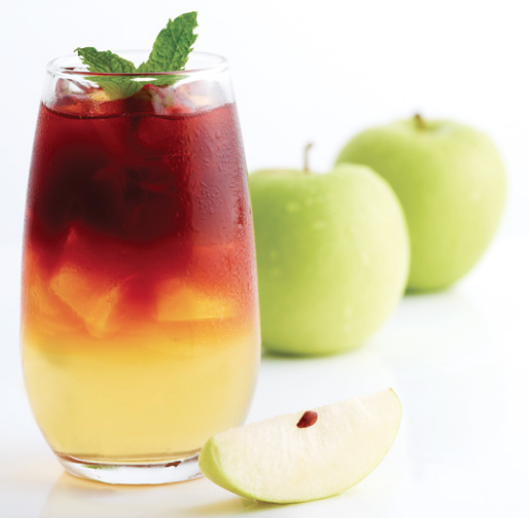 Ingredients
red espresso ground rooibos
Apple juice
Ice
Instructions
Prepare red espresso rooibos – as you would coffee – using your coffee appliance.
Fill a glass with ice
Add 2/3 glass apple juice
Pour red espresso rooibos over ice and apple juice
Garnish with fresh mint and a slice of lemon
What does the next 13 years hold for Red Espresso?
We're passionate about health and pure, natural products. And we are obsessed with innovation. So we plan on launching a lot more clean-label café style healthy drinks for cafés and customers. Watch this space!