We love the way the coffee community is so supportive of each other and we are so inspired by the amazing way two of the families in our community are making positive waves for Down Syndrome Awareness. Jon Roberts brings the Handpresso into the country and Derryn Schmidt has done some amazing editorial photography work for us in the past. They both have family members with Down Syndrome and their stories are just wonderful. Luke is Jon and Jess' little boy and he has inspired a Down Syndrome community across the globe celebrating these beautiful humans.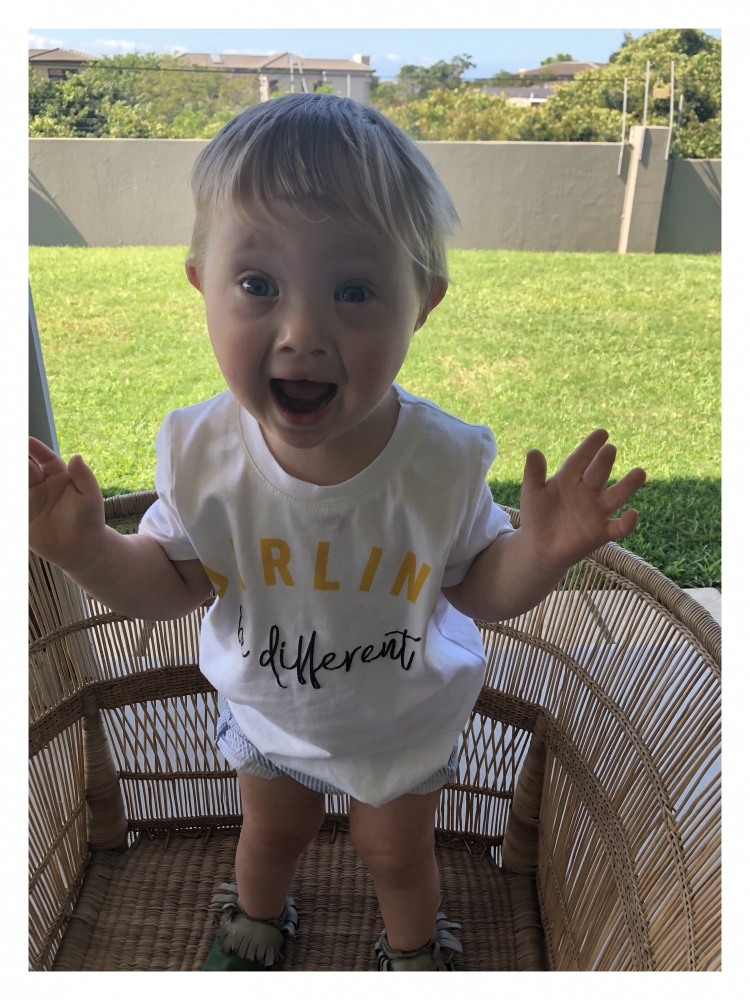 Luke! Isn't he GORGEOUS!
October is Down Syndrome Awareness Month and @handpresso_southafrica and @learningfromluke are giving away a handpresso in honor of their #JUSTLIKEUSKIDS campaign. Go check it out on their Instagram page.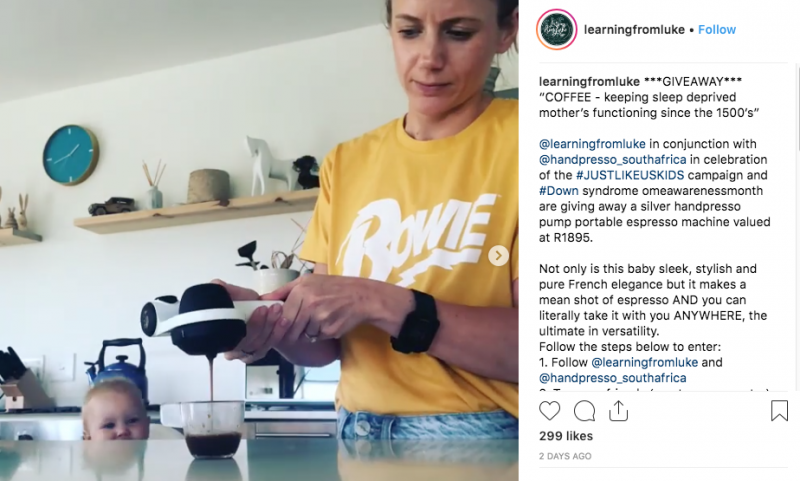 Follow @learningfromluke and @handpresso_southafrica to learn more.
---
When Jon and I found out that Luke would be born with Down Syndrome we made a pact. That pact was to never be embarrassed about our son. We promised to one another that we would CELEBRATE Luke always, that we would EMBRACE who he was and that we would shout at the top of our lungs to the world just how PROUD we are that we get to call Luke ours. It was a silly pact and looking back one in which in we never have had to revisit and remind ourselves of. It just happens. We are just THAT proud of who we have created.
I had a dream. An epiphany if you would like.
That dream involved us shouting from the rooftops about our son's worth, it involved us showcasing the beauty of our son and it involved showcasing this in a meaningful way. And as that dream grew more and more vivid, I saw more children. More parents and more siblings.
I reached out to the families who have had a direct impact on Jon and my journey. Families who have guided us, cried with us, rejoiced with us and who all feel the same amount of passion, the same amount of love and the same amount of pride in their children.
And so the concept for the #JUSTLIKEUSKIDS campaign was born – a Photo shoot of our beautiful children, dressed in beautiful local clothing brands, shot in a beautiful local setting and shot by one of our best local photographers.
The first person that I contacted was the incredible Derryn Schmidt. Her brother in law Dave was born with Down Syndrome and she has an incredible understanding of the love, joy and pride that we all feel. Dave has just launched his own online confetti business and has been a daily inspiration to us. Derryn was a no brainer to capture our kids, and she agreed immediately. The joy, the light and the love that Derryn captured came from her having experienced the pure love that we as parents of children born with Down Syndrome have.
We have been lucky enough to work with a number of incredible local brands through Learning from Luke and when I approached them with my dream, they eagerly jumped on board. There was not even one single second of hesitation to be involved and the outfits that were provided by each brand captured each child's personality perfectly. The idea behind dressing our kids in local brands was to showcase the amazing brands that we have on our doorstep, most of them mothers themselves, and all of them with passion beyond measure.
The second reason was to showcase the beauty of our own children and to show the world that they can be anything and are #JUSTLIKEUSKIDS. They can be models, they can be brand ambassadors, they can be trendsetters just like any other child. I think the pictures speak for themselves. We truly do have the most beautiful children.
Kapas, Flynn Jaxon, Schnooky Pie, Tiny Tribe , The Little Closet , and Tonian Closet thank you for your generosity, your eagerness and your willingness to be involved.
This dream would not have been made possible without the incredible families who have become very dear friends. I cannot explain how refreshing it is to hang out with people who "just get it", to watch our kids play and interact, to witness how incredibly different their little personality's are and to watch the siblings getting involved.
I was incredibly emotional during the shoot and it was all good emotions. It was an honor to witness you and your families beam with love and to beam with pride.
To those incredible families – Thank you for your support, thank you for your guidance and thank you for agreeing to be a part of this dream. It is often not easy to put ourselves out there, to reflect back on our journey's and to put pen to paper can often be emotional, daunting and overwhelming. Thank you for so generously opening your hearts, for sharing your children and for joining me in this dream. You are all incredible.
My dream with the #JUSTLIKEUSKIDS is to start a movement. A movement whereby us as a family, us as a community, us as a nation and indeed us as global citizens stand up, with a collective voice and say YES. YES to kindness, YES to inclusivity, to awareness, to love. YES to not only embracing differences but to celebrating them. YES to dreams, dreams so big that they scare the hell out of us. YES to the future and YES to our children being able to be whatever they want to be.