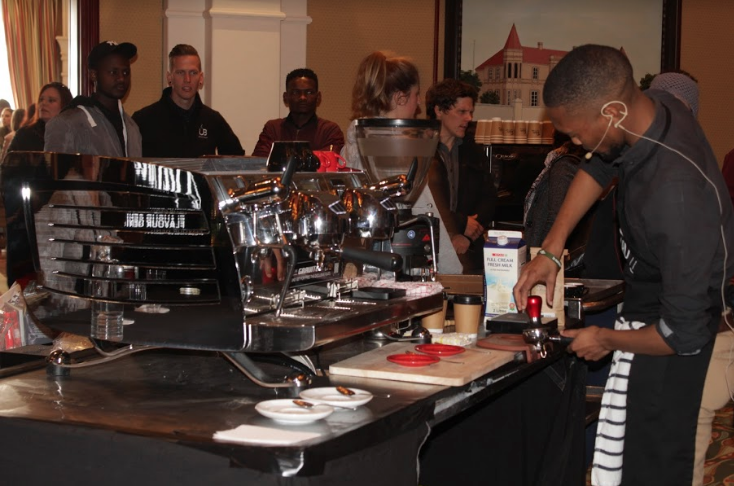 The Free State's first Barista Championship
The Free State's first Barista Championship took place this past weekend as part of the Coffee Extravaganza, and it was certainly worth the wait! A coffee culture is developing all over the country and the Free State is no exception. Contestants as well as coffee connoisseurs and enthusiasts gathered at the Windmill Casino in Bloemfontein for a coffee appreciation session with James Kilbourn from Stereo Café, tastings and demonstrations, and a shortened 10-minute competition set focusing on espresso and milk beverages.
The standard World Barista Championship (WBC) rules applied, with two sensory judges and one technical judge deciding who would go on to National Barista Champs in 2019. Congratulations to all the competitors! Here are the top three results:
1st place: Thabo Kheleroa (Jaru Coffee)
2nd place: Stevo Kühn (Urban Brew Coffee)
3rd place: Lize Taljaard (Royal Roastery)
It's great to see how the coffee scene is growing in the Free State, thanks in no small part to local coffee roasters like Urban Brew Coffee, Stereo Café, Bloemfontein Coffee Roasting Co., Faba Coffee Roasters, MH Coffee, Jaru Coffee, and Royal Roastery.
Thanks to Gerald Pietersen of Agape Coffee Shop in Uitenhage for the photos!