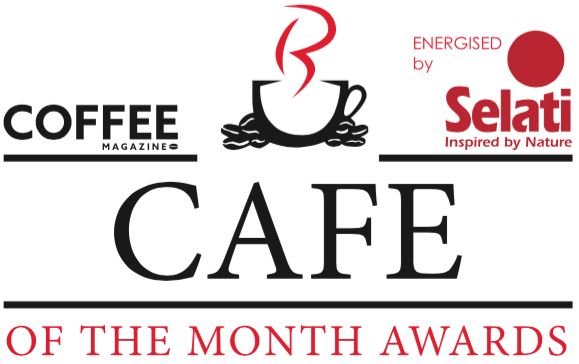 Well done to Stereo Cafe for winning the Selati Cafe of the Month for December.

---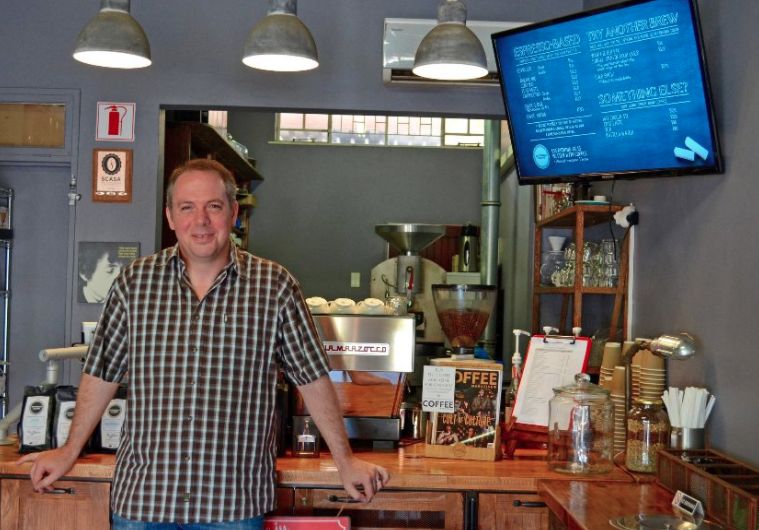 How did Stereo Cafe begin? What led you to develop such a strong passion for roasting?

Stereo Cafe opened in January 2014 after I spent my first months roasting from home in 2013. I wanted to have an outlet for customers to sample what I had roasted and never expected the cafe to have become as popular as it is today. It was, however, in 2012 that my interest in roasting started. A visit to World of Coffee in Vienna triggered the passion - this was the first time I tasted specialty coffee and was excited about how tea-like and flavourful coffee could be. There I discovered that coffee was far more than I had been led to believe - a drink equal in complexity (if not more so) to wine and whiskey. The reason for my visit was to talk to coffee roaster builders as I was having no luck with e-mails. My research led me to a short-list of companies but, as luck would have it, my paths crossed with Neil Maree from Genio Intelligent Roasters who was also visiting WOC. We met in the stands after Wayne Oberholzer completed his set at the World Barista Championships, spoke about coffee and roasters while walking through the stands. When I returned to South Africa I decided that I would support Neil and bought a Genio Mezzo 6kg roaster. Since then I haven't looked back and will be upgrading to a Genio 15 Precision Coffee Roaster in 2018.

What coffee is in your hopper at the moment and why did you choose it?

Our house espresso blend is what we use everyday in the cafe. It's a medium roast blend of Guatemala, Rwanda and Brazil that I have found satisfies the palet of our customers. People are creatures of habit and I think that keeping to a recipe that works is important for consistency. People know what they like and know what they are getting every time they visit the cafe. As a pour-over though, we are currently using a Burundi Kibira White Honey processed coffee from Long Miles Coffee Project.
What is your favourite part of running a cafe and roastery?

It's the social aspect of the cafe that makes every day fun. By nature I like my own company (that's when I roast) but when I'm in the cafe I love talking to the customers who visit. It's such a interesting group of people, each with a story to tell. My staff, in turn also have good interaction with our regulars which I believe, together with consistently good coffee, adds to our success. The sound of people talking and laughing, the noise of the grinder, the espresso machine clicking on and off with every shot being pulled, the sound of cutlery and crockery being washed and the smiles and the satisfied look on peoples faces is what makes every day worthwhile. The knowledge that all these people have chosen my cafe to spend their time in enjoying the coffee that I have roasted and my staff serve is very humbling.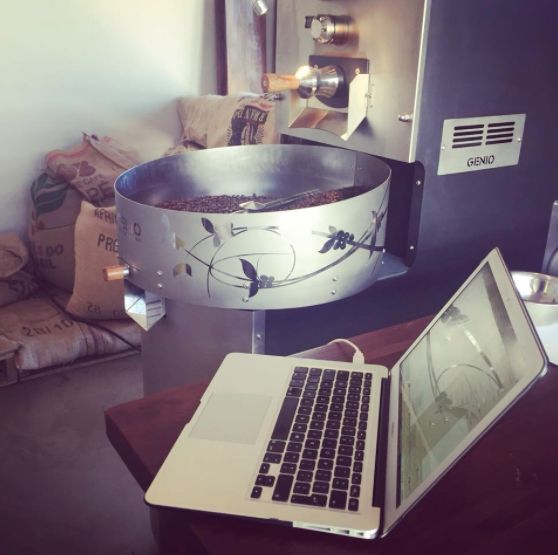 What would you say is the one item on your menu that people HAVE to try when they come visit your cafe?
Our flat white is very popular but for something out of the ordinary our pour-over Burundi Kibira is a must. On a hot summers day (or a warm winter's afternoon) our cold brew is a winner.
Tell us something interesting about yourself that has nothing to do with coffee!
Ah, tricky. I worked for radio stations since I was at university in the 90s and locally as a presenter for a commercial music radio station for for almost 15 years. My passion for radio was founded in a passion for music. i thought one day I would own my own music shop - that music shop became a coffee shop that plays good music. It all comes back to coffee.