Coffee competitions are pretty strange and every now and then we find ourselves wondering about just how relevant they remain in the coffee landscape and then we go to one as it pops up in the calendar and we fall in love with it all over again. The camaraderie, the knowledge sharing, the complete coffee geeking out, it makes us incredibly proud to be a part of the coffee community. And we see the effects of the competition on baristas wherever we go, the pride in competing, the improvement in coffee skills, the aspiration to do better and be better like the coffee heroes gone before them.
And so, Nationals 2018 is almost upon us. The decision was taken by the Board last year to host it in Cape Town in collaboration with the inaugural Cape Town Coffee Festival. The CT Coffee Festival has since been postponed, but at this stage the competition will still be held in CT on the same weekend.
Current South African Barista Champion Winston Thomas will be back to defend his title, but there will be stiff competition in the fight to win that ticket to Amsterdam!!!
See working schedule below.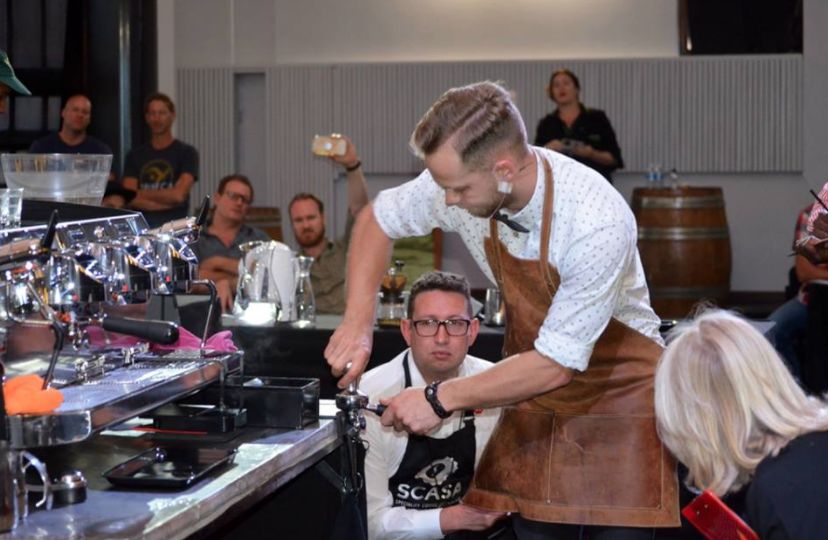 From the SCASA website:
Despite the Cape Town Coffee Festival being postponed, the SCASA National Competitions will still be taking place in Cape Town. *NB Information subject to change!

Thursday 22nd February
Event: Compulsory Barista Orientation and beginning of practice times
Venue: Koldserve (10 Barlinka Road, Saxenburg Park 1, Kuils River, Cape Town, 7580)
Time: Orientation at 2pm for Barista Championship competitors. The practice schedule will be emailed to you by Jamie and Dyl closer to the time.

Event: Semi Finals and Finals of Latte Art
Venue: Tribe Coffee Roasting, Woodstock
Time: 5.30pm-10pm (Winner will only be announced at prizegiving on Sat 24th Feb)
The team at Tribe will also be hosting a fun Latte Art Throwdown on this evening, so there will be lots of action and beer! Come join us!
-------------------------------------------------------------------------------------------

Friday 23rd February
Event: Barista Champs Semi-Finals
Venue: Koldserve
Time: Schedule to be confirmed, but 8am kick-off
Event: Cup Tasters Semi-Finals and Finals
Venue: Origin Coffee Roasters, Greenpoint
Time: 6pm-9pm
This event is also open to the public, come taste some interesting coffees with some of the best in the business!
----------------------------------------------------------------------------------------------
Saturday 24th February
Event: Barista Champs Finals
Venue: Koldserve
Time: 9am-4pm
Lunchtime: Almond Breeze Smackdown
Event: Prizegiving and Afterparty
Venue: TBC
Time: 6.30pm
If you have any questions please email info@scasa.co.za