Ubud Coffee Roastery
Jl. Goutama Selatan
80571 Ubud

---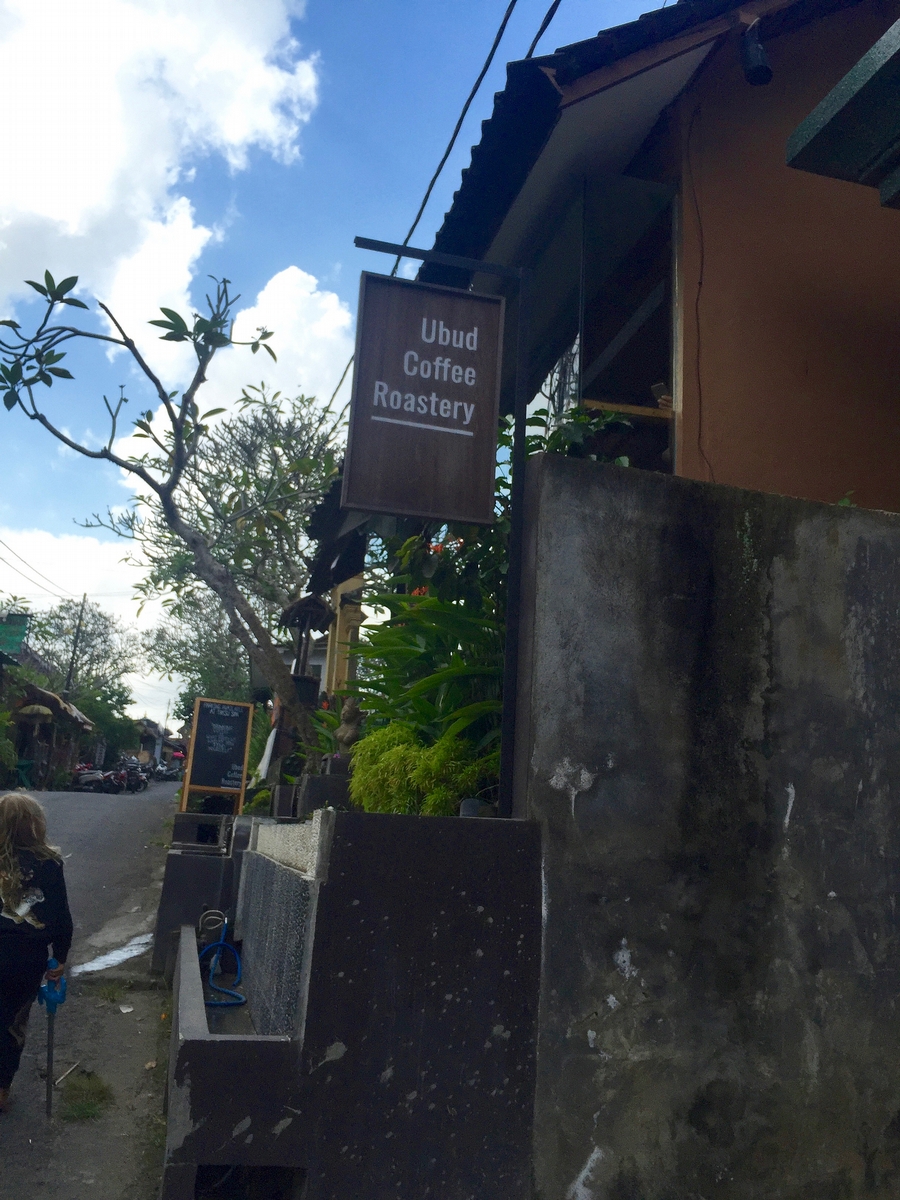 When I started my first cafe, two of our harshest (in a sweet way) critics who became two of my closest friends, were Rupert and Sara. Prolific travellers, they would come in daily and give me, the budding young barista, all sorts of unsolicited feedback which I took to heart and which definitely made me a better barista. I knew I wasn't doing too badly because they kept coming back. A couple years down the line and their son Jeremiah was born spending much of his first years at the roastery, I knew that they were the kind of friends that I would spend a lifetime getting to know.
So it was with more than a little pride that I recently had the opportunity to visit
Ubud Coffee Roastery
in Bali, where Rupert convinced the owner of
Taksu Spa
that buying a coffee roaster was an excellent idea and the tiny cafe was born. It has quickly become a go to spot in bustling Ubud for amazing quality coffee. I was very excited to taste the Indonesian blend on offer. Sweet and rich, my cortado was extremely satisfying. I am certain that in large part, Rupert and Sara encouraged the birth of this cafe so that they would have a go-to coffee spot that meets with their palates. It seems the rest of the Ubud community and the many wandering travellers that pass through agree with their taste in coffee.
Rosyad, a former IT guy, has taken the reigns behind the roaster and has approached it with the same precision he would a delicate computer system, experimenting with roast profiles and logging all his endeavours, keen to learn as much as he can about coffee. The result is an amazing dedication to quality in the cafe. He and I sat and had a long chat about the different approaches to coffee across the globe and I was again reminded, as I am so often, about the unifying power of coffee. Experimentation is a top priority in this roastery and alternative brews are encouraged for people to take home with them when they buy a bag of beans.
A tiny gem in bustling Ubud, you should definitely seek it out if you're ever in this vibrant town. And I hear the massages at Taksu Spa across the road are amazing! Win win!