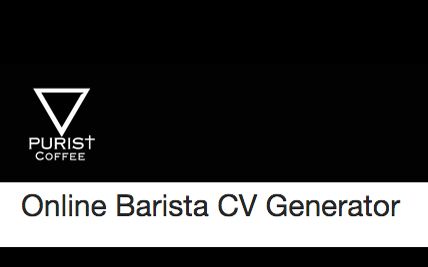 Everybody starts somewhere and everybody has dreams of where they want to be. For some there are a lot less resources available to take the next step on that journey and with baristas in high demand but, as yet, no standardised measure of training, a good CV is a must to get your foot in the door.
The team at
Purist Coffee have put together an easy-peasy online CV for baristas to use.
If you know someone looking to change their place of work or looking for exciting new opportunities, perhaps you could forward this link to them and make someone's dreams come true!
Thanks to Purist Coffee for crafting this free tool for the people that are so integral to us getting an exceptional cup of coffee at our favourite cafes!
Find out what else this forward thinking company does by visiting their website:
https://puristcoffee.com/