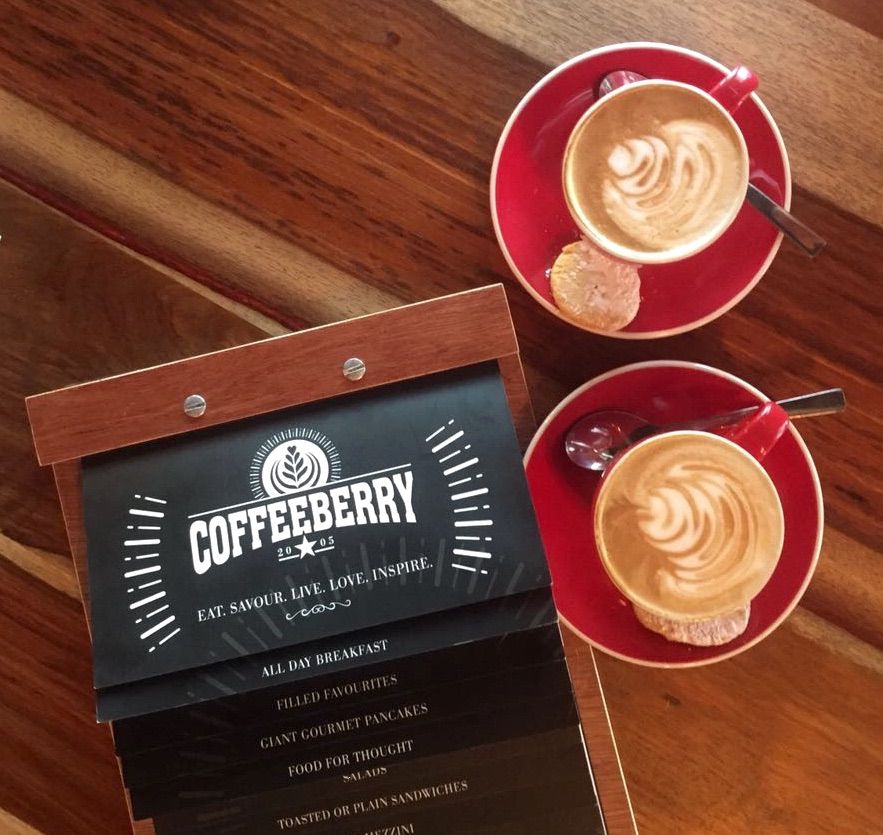 Our Euro coffees served in beautiful 180ml cups were just right!
Coffeeberry
has been a Pietermaritzburg institution since 2005 and after eleven years tucked inside the Cascades Mall, the popular brand has relocated as the mall is being renovated to a prime spot with an outdoor area on to the courtyard and whole new reimagined look and feel. But still serving the same great coffee!
Exposed stainless steel beams, solid wooden counter tops, that gorgeous La Marzocco, a brand new pizza oven added to the mix and attention to detail, make this space a must-visit. They have new opening hours which sees them open in to the evening which is great news for locals. They can now get their fix around the clock.
Con Malherbe is hands on and it shows. He is intensely passionate about Coffeeberry and I admire his seemingly endless energy in making sure the ship runs smoothly and that each customer has a worthwhile experience and leaves happy!
Congratulations on a fantastic new space Coffeeberry team! We are sure it will go from strength to strength.
Coffeeberry Cafe are proud stockists of The Coffee Magazine