All photos Justin Groep unless otherwise stated

---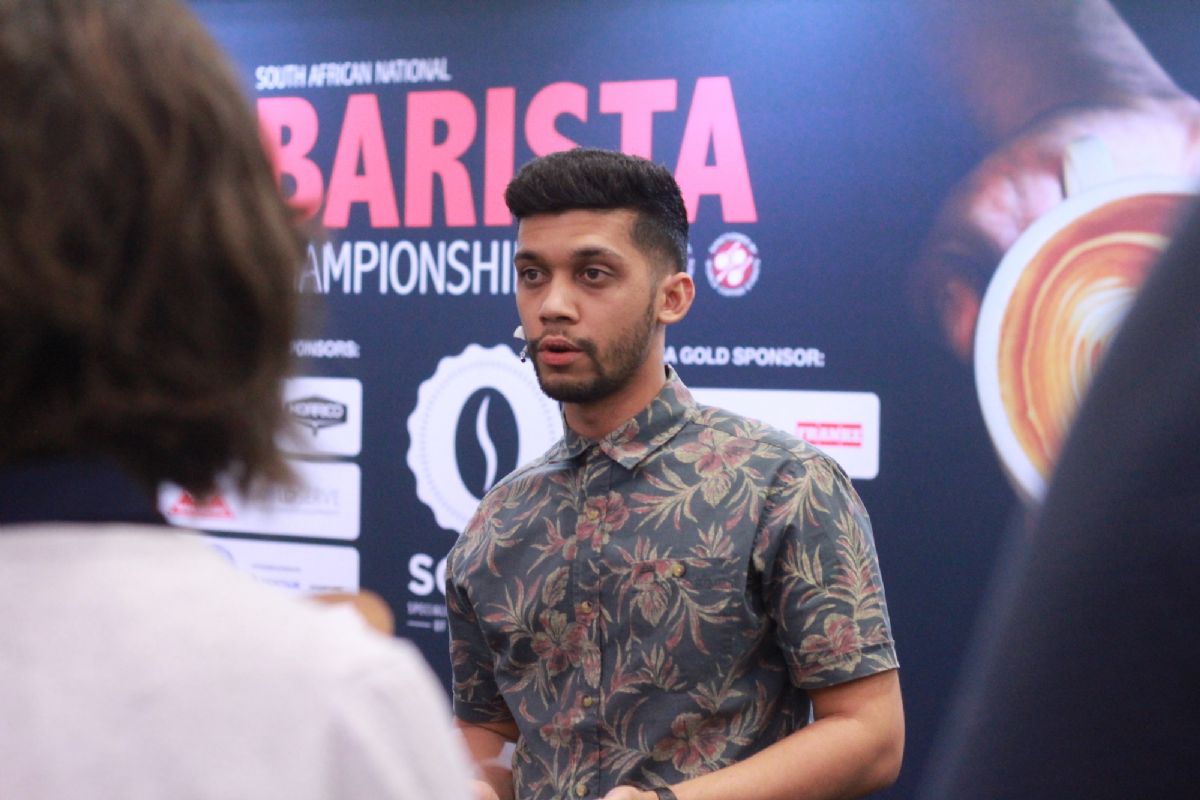 Well done to Winston Thomas of
Origin Coffee Roasters
on taking the
Speciality Coffee Association of Southern Africa
Western Cape Regionals Barista Champ title! He has his sights set on going all the way at Nationals!
We caught up with Winston after his win and he had this to say:
"How do I feel about winning? Ah, well I'm so stoked and I'm so excited! There were a lot of late nights, lot of driving at night, practising at Origin in the dark, tasting a lot of coffees and going through a lot of stresses, because I had a lot of things made for the set, boards and things like that. It's a lot of work to do for Regionals, usually people don't take this round that seriously, but after Dublin I had a big goal set to got to Korea next year and this is just the first tick off the list. So like I said I'm glad that things went well and glad that the hard work paid off, but there's still a lot of hard work ahead, so we'll see how the rest goes!"
The hard work certainly served him well on stage, in the semi-final round he was a full 100 points ahead of the rest of the field! He used a Kenyan coffee from Gakuyuini. His signature drink consisted of 2 double espressos, blackberry sugar syrup, raspberry reduction, blackberry flavoured black tea. All blended together and then poured over a 5cm diameter ice ball, finishing it off with grapefruit peel around the rim.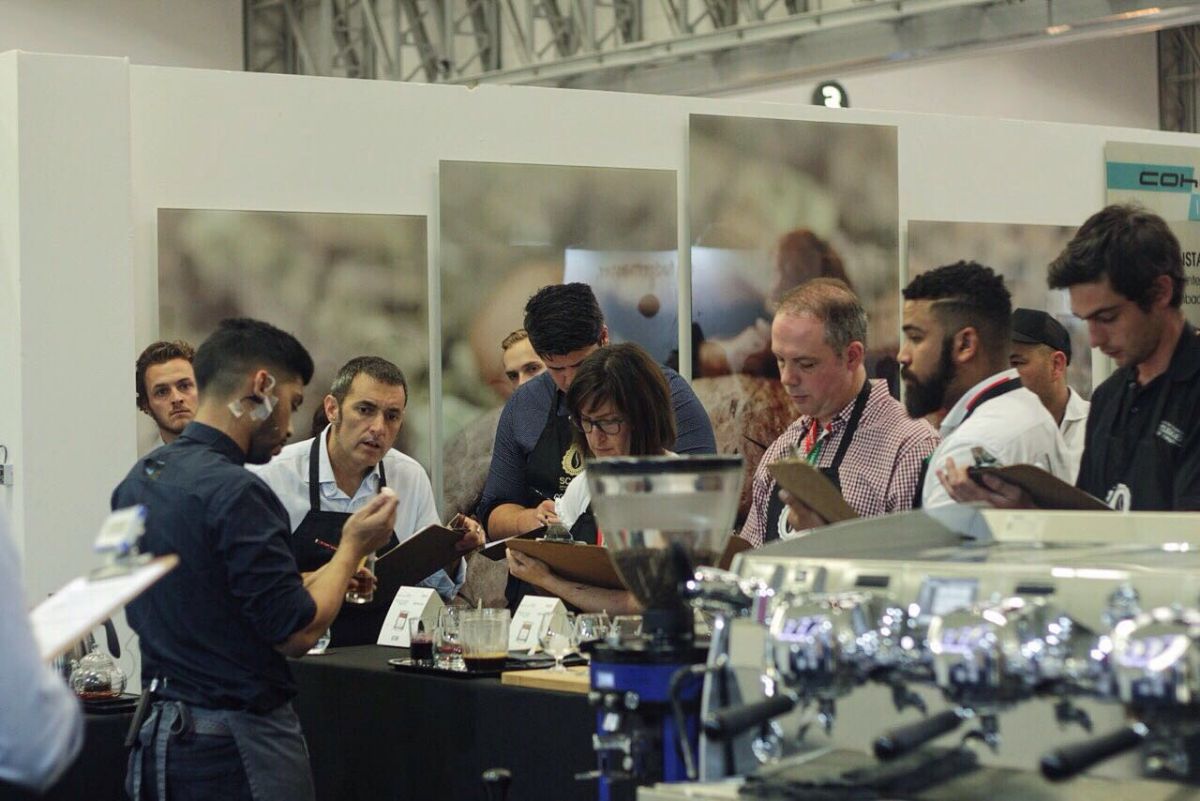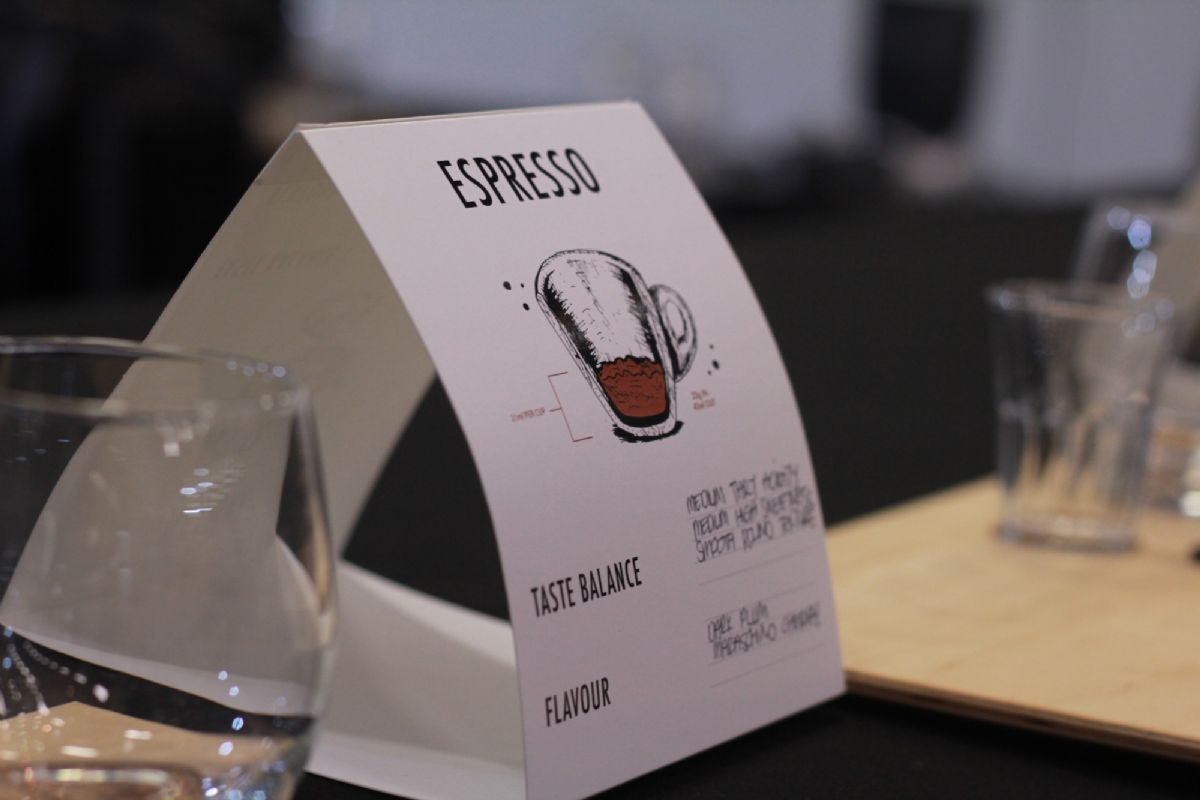 Full Results Barista Championship:
1. Winston (Origin Coffee Roasters)
2. Arno (Origin Coffee Roasters)
3. Kuda (TriBeCa Coffee)
4. Zakes (Origin Coffee Roasters)
5. Lolly (TriBeCa Coffee)
6. Themba (Bean There Coffee Company)
Congratulations to Alhenrico Thomas of Famous Brands for winning the Latte Art Championship.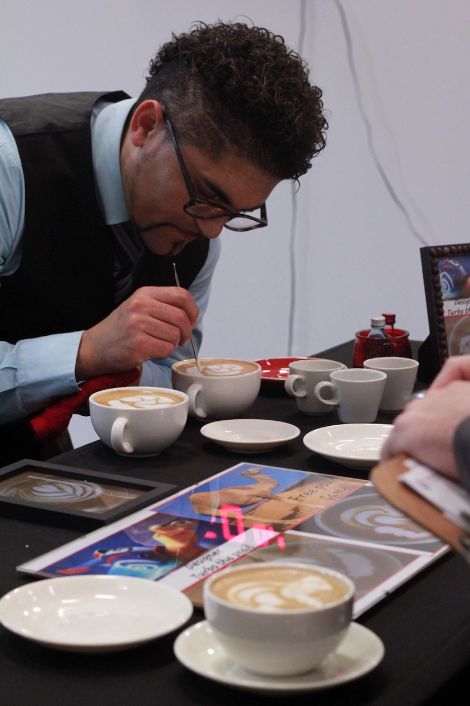 Alhenrico doing his thing!
Full Results Latte Art:
1. Alhenrico Thomas
2. Chris Abrahams (Ciro Full Service Coffee Co.)
3. Rihano De Wee (Famous Brands)
The Cup Tasters winner was determined on Saturday afternoon, congratulations to Dane Williams of
Global Coffee
! The rivalry between Global and Bootlegger Coffee Company was palpable, so this was a hard fought event! This event was sponsored by Gerald Charles of
Rock and Roller Coffee Culture
, his team did a great job!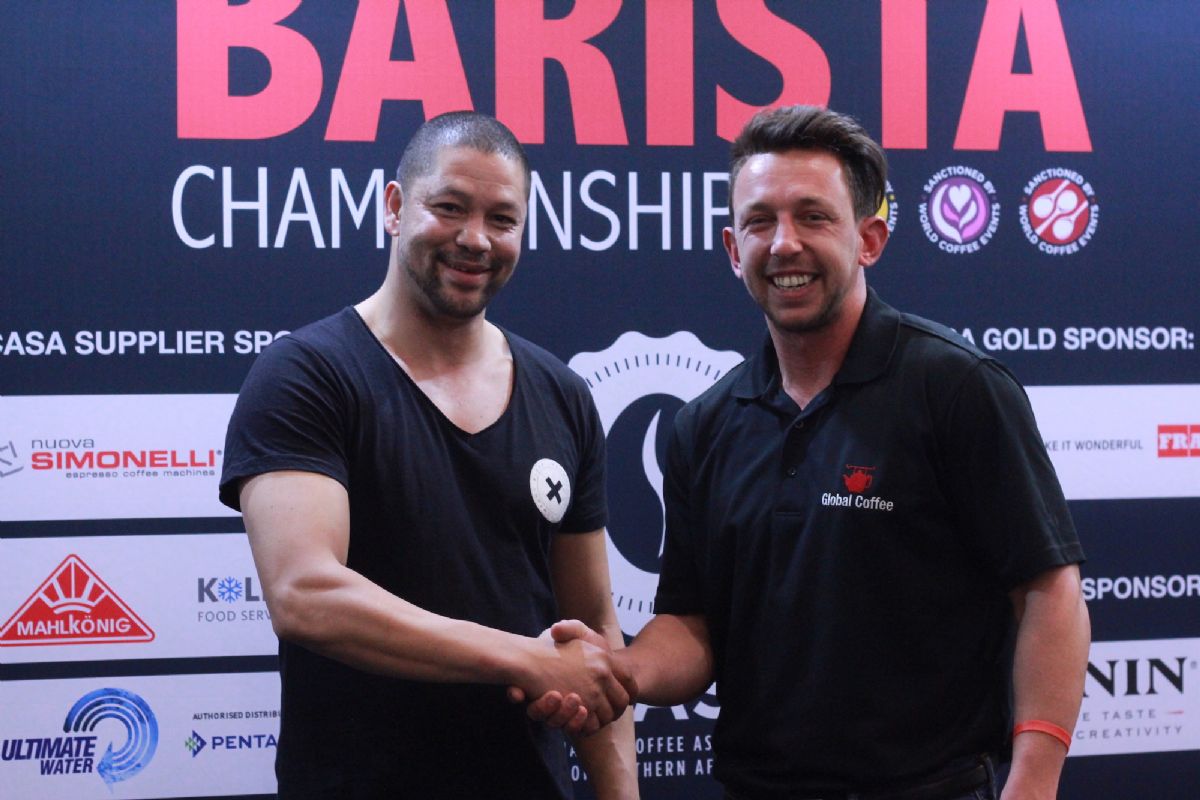 Full Cup Tasters Results:
1. Dane Williams (Global Coffee)
2. Neil Gouws (Republic Coffee Co)
Well done to all the baristas and judges and organisers and sponsors on a great event! See you in Durban next!